CathWest's Future entrepreneurs shine
20 Dec 2022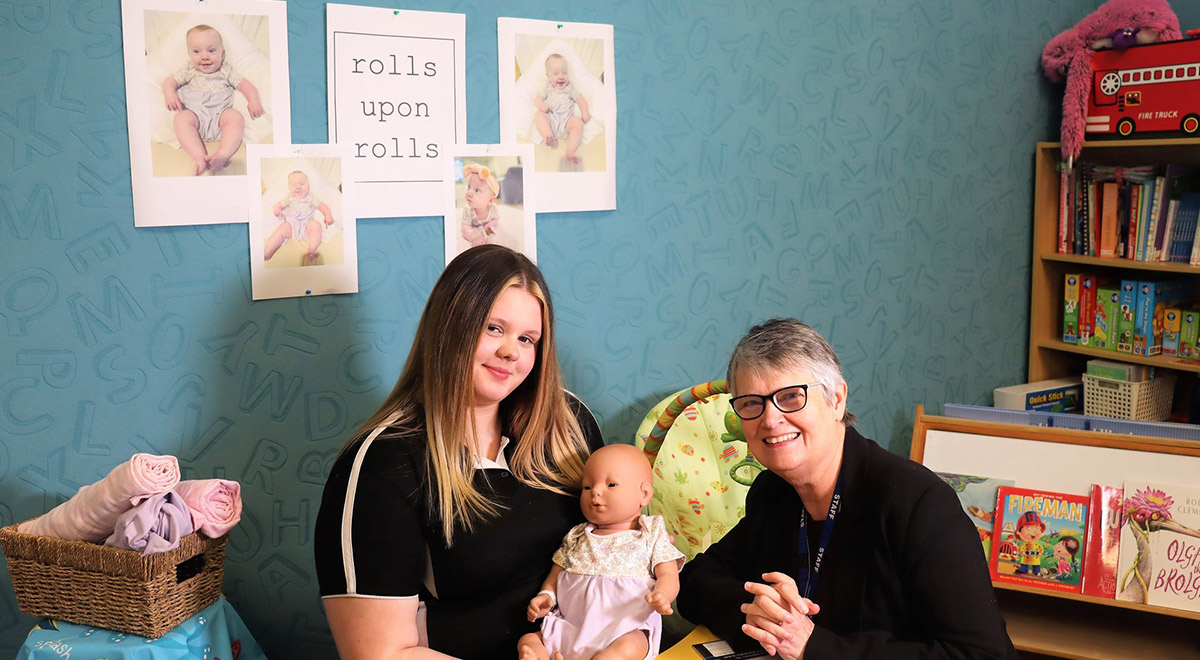 Olivia Payne might still be at school but this clever Year 10 student and young entrepreneur has been recognised for her ingenious business idea 'Rolls Upon Rolls', reaching the semi-finals at the recent National Future Anything competition.
Up against more than 5000 students from around Australia and despite being a single-person team, Olivia was selected as one of just 40 teams to make the semi-finals after wowing the judges with her business that sells comfortable clothing for babies with sensitive skin, specifically skin conditions such as eczema.
Olivia is following the Inquiry Pathway at CathWest Innovation College which helps students develop entrepreneurial and enterprise skills and explore opportunities around a passion project, talent or business idea.
"We are super proud of Olivia's achievement, drive and commitment to entrepreneurship throughout 2022," said Judy Smith, CathWest Innovation College Manager Entrepreneurial Partnerships.
The Future Anything program encourages students to explore their passions and business ideas while developing valuable knowledge, skills, support, and partnerships needed for their future.
Olivia and Annie Boreham, who designed a smartwatch that aids in personal safety, were CathWest's representatives. Teams of students from Catherine McAuley Westmead and St Luke's Catholic College Marsden Park were also part of the Future Anything competition.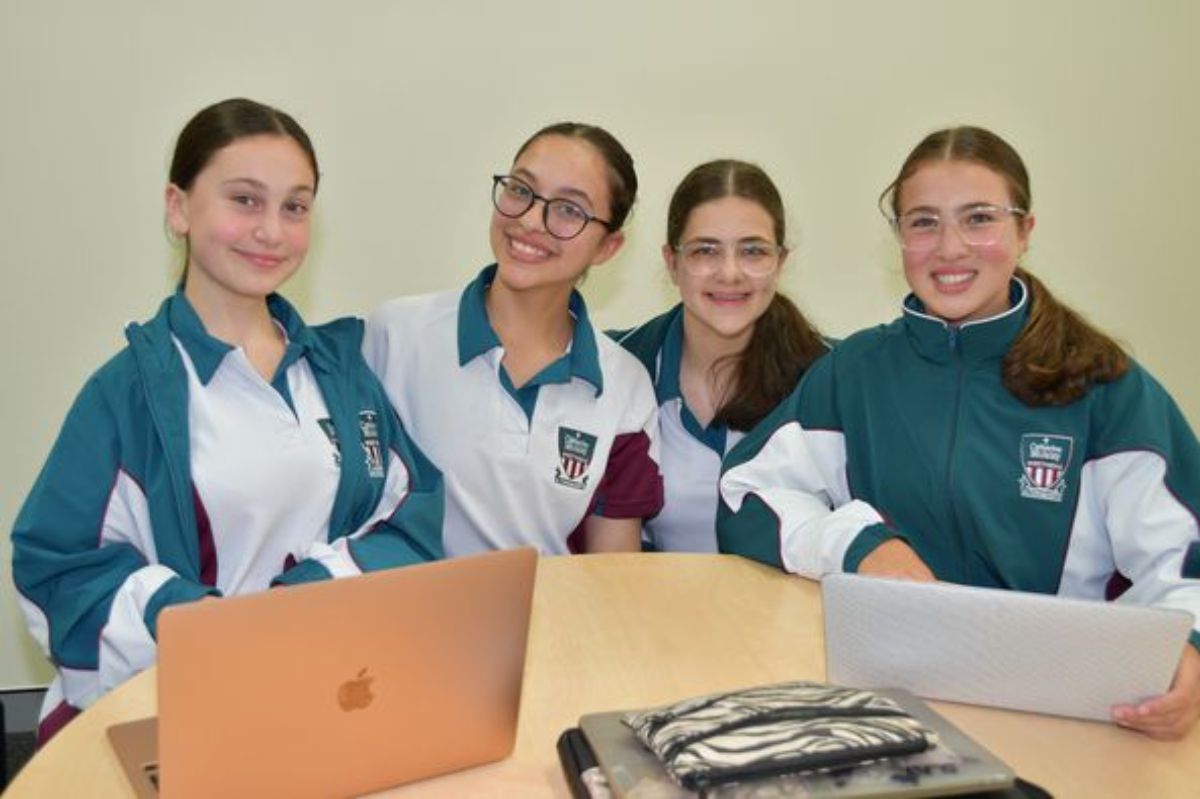 Catherine McAuley Westmead Year 7 students Alessia, Ava, Evonne and Gabriella also made it through to the semi-finals for their business idea of developing a journal to help users set goals and manage their time.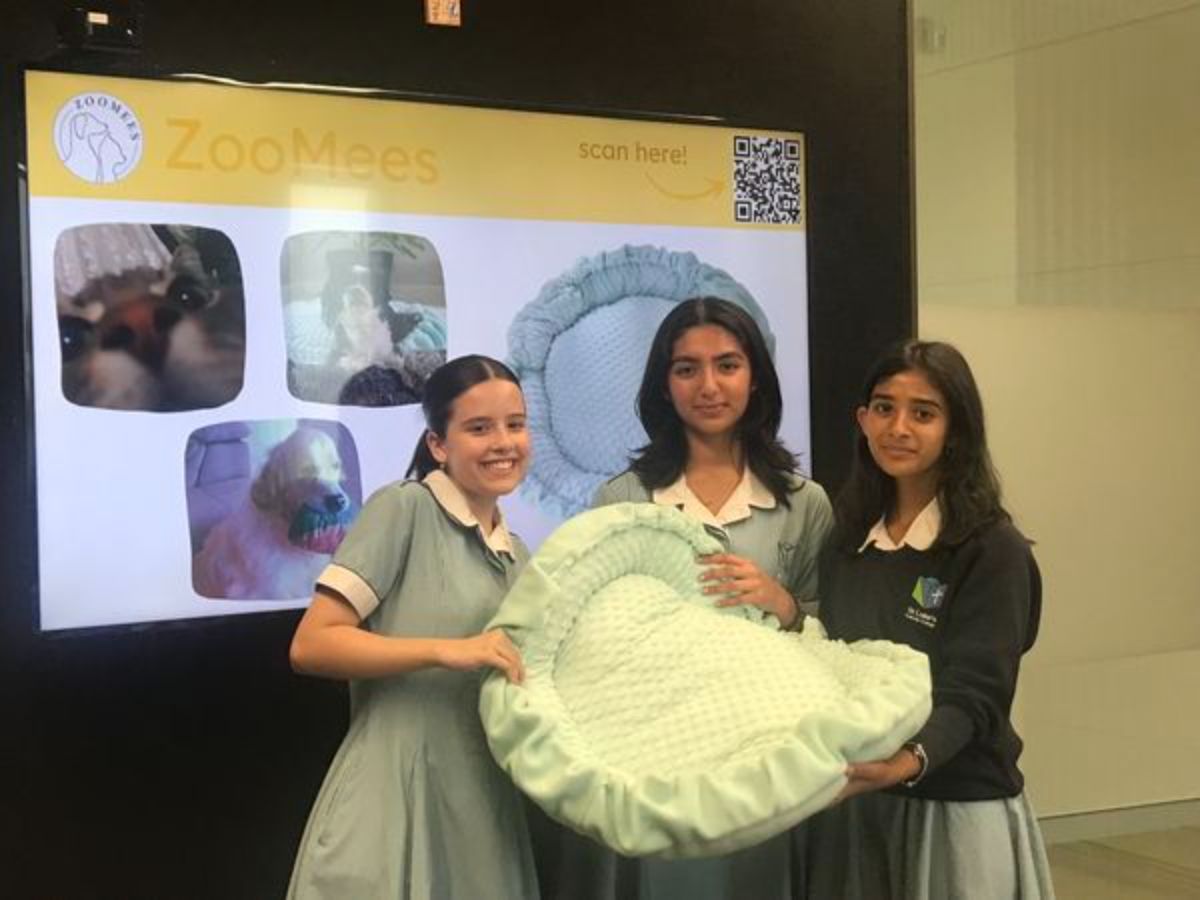 St Luke's Catholic College students Vallen, Mishkka and Anika were the People's Vote Winners in the semi-finals for their ZooMees business that creates calming beds for pets. The other St Luke's team of Adil, Rafeal and Luke also reached the semi-finals for their 'SWAI Games' computer games business.
"It was really exciting to be part of the competition," said Olivia. "I've learnt about the importance of background research, how expenses play a big part in creating a business and many other things."
"I had a lot of support from my teachers and then from my mentor Olga Moore which my school helped me find," added Olivia. "Olga helped me understand the fashion industry. I was also able to access many resources to build my business and my teachers helped me learn valuable business skills. The staff went above and beyond to help me make my business as professional as possible."
"All our Year 11 and 12 students are linked to an industry mentor who can assist with their entrepreneurial journey," said Judy.
Olivia's 'Rolls Upon Rolls' business idea was born out of her own experience of living with eczema and wanting to help others with the skin condition, especially young children and babies. Olivia's products are helping babies in the same predicament by creating comfortable clothes that are made of 92% bamboo.
View and download photos from this event: