Year 11 Student Interviewed For Online Publication of the Greater Cities Commission
07 Dec 2022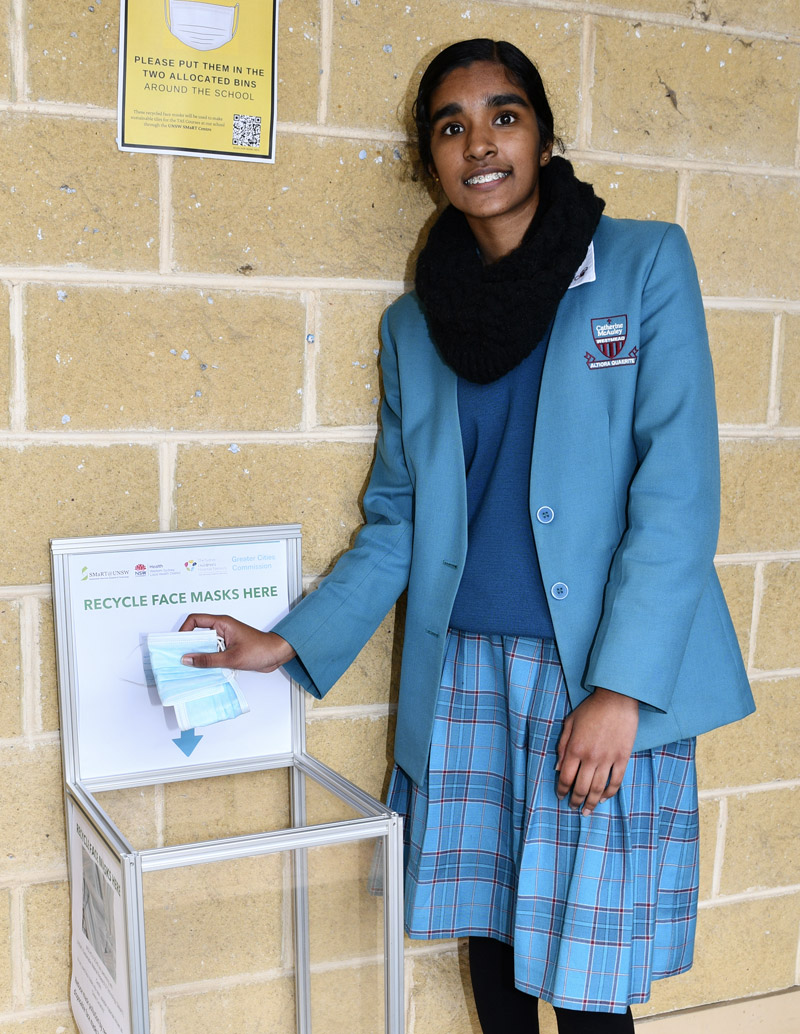 Ashyra C. Student Leader of Technology, helped promote the Westmead Upmasking Project
Ashyra Chand, Year 11 student and Leader of Technology, featured in the LinkedIn edition of #HumansOfWestmead, an online publication from the Greater Cities Commission.
Ashyra was interviewed about the school's involvement in the Westmead Upmasking Project. The Greater Cities Commission is a statutory body looking after macro planning of the Sydney region.
The Westmead Upmasking Project recycles used masks into materials such as tiles and Catherine McAuley was involved in helping to collect the used masks. A number of Catherine McAuley student leaders and students from the STEM Club were also fortunate to visit the University of NSW's Centre for Sustainable Materials Research and Technology (SMaRT) in October to see this innovative work in action.
Read Ashyra's interview in #HumansOfWestmead