Term 4 PDSSSC Grand Final Update
06 Dec 2022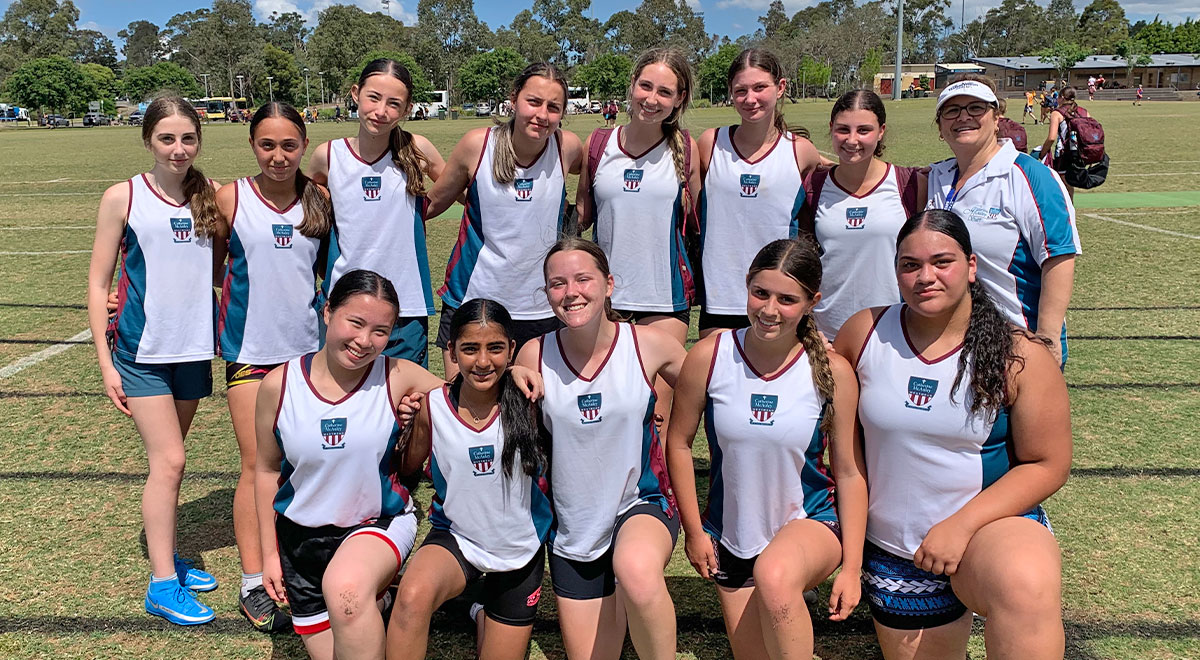 Intermediate Oztag Team
Week 7 was the final round of the Season 3 PDSSSC Thursday sport competitions and Catherine McAuley had an exciting season!
The Intermediate Basketball Team played St John Paul II and won by 2 points with a final score of 33-31. It was an exciting game that went into overtime and our students held themselves well right to the end. Our Cricket Teams 1 and 2 also played their last round and finished the season in 1st and 2nd place on the ladder!
Our Junior Basketball and Oztag Teams finished as runners up (Basketball vs St Pats Dundas and Oztag vs Gilroy). Coaches of both teams have expressed how these teams have shown phenomenal improvement and teamwork throughout the season - promising talent that will continue to grow over their next few years at McAuley.

Junior Oztag Team with Coach Brooke Robson
Oztag Coaches Mrs Ekde and Ms Robson have written the below about the Oztag season:
The final rounds of PDSSC Oztag brought a myriad of reasons for Ms Robson and Mrs Ekde to be so very proud of both the Intermediate and Junior Teams. The Junior Team played their grand final with enthusiasm, team spirit and skill. They used their training and playing time to learn new skills and grow in strength as a team. The grand final against Gilroy was played in a very sporting and respectful manner, with both teams displaying great passion and a love for the game. Unfortunately, we did not win the game, but we certainly showed great skill and grit against an amazingly talented Gilroy.
Although the Intermediate Team did not progress to their grand final, they also grew better with each game and they developed their ability to play as a team. In the semi-final and grand final rounds, they cheered the Juniors on with positive talk and support from the sidelines. In addition, a number of the Intermediate players gave their time to come to training and hone the skills of the Juniors! Ms Robson and Mrs Ekde felt very proud of this camaraderie and school spirit.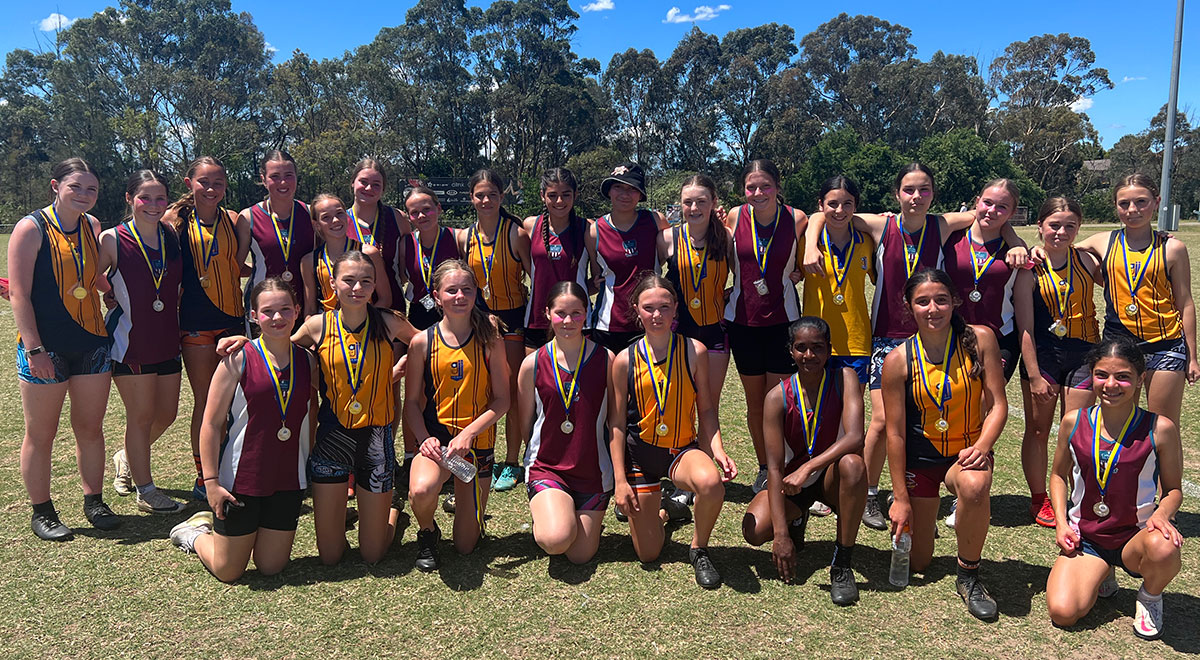 Junior Oztag Team
All in all, the coaches enjoyed every moment with these teams and are very proud of the growth they displayed in skill and team spirit!!
Congratulations to all teams this season and a special thank you to our supercoaches Mr Krajancic, Ms Papazoglou, Ms Robson, Mrs Ekde, Mr Taniane and Ms Cahill for their coaching and work with our teams this season.