Year 8 McAuley Students Act As Reading Tutors For Mother Teresa Primary School Students
05 Dec 2022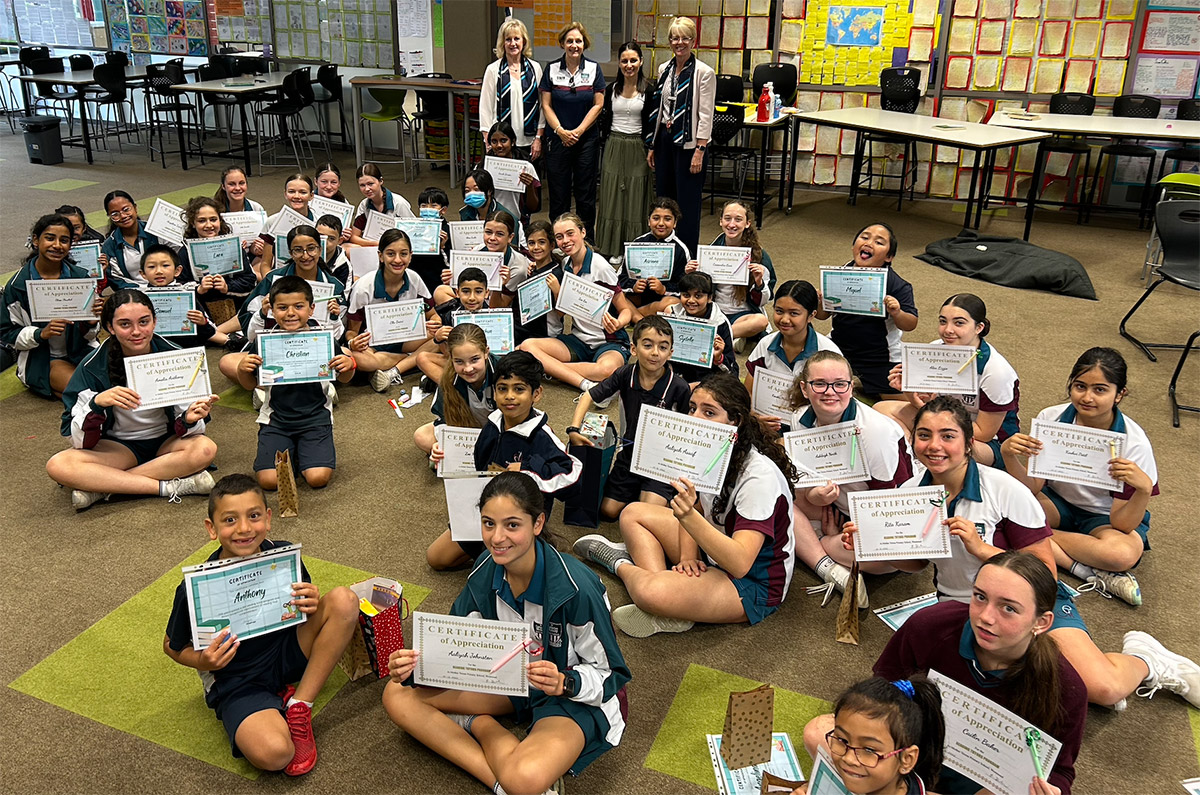 A number of Year 8 Catherine McAuley students have been participating in a Reading Tutor Program with students from Mother Teresa Primary School since Term 2 this year.
The students have been working with the primary school students every Thursday morning and have been enthusiastic and encouraging, and have noticed significant improvements in both the reading and comprehension skills of the younger students. The students have helped foster a love of reading, which is crucial to learning.
The Year 8 students were acknowledged by Ms Devlin, Principal of Mother Teresa, who said "It was great to see the two schools working together and our MTP students really benefited from the additional reading".
The students showed great leadership, commitment, reliability and punctuality and are outstanding examples of living our Mercy charism of service.
Last week the students presented their reading buddies with certificates and a small gift bag as a thank you and the Catherine McAuley students received a certificate from Ms Devlin which was presented to them by their primary school reading buddy.
View and download photos from this event: