Year 10 History and Geography Students Extend Their Studies
30 Nov 2022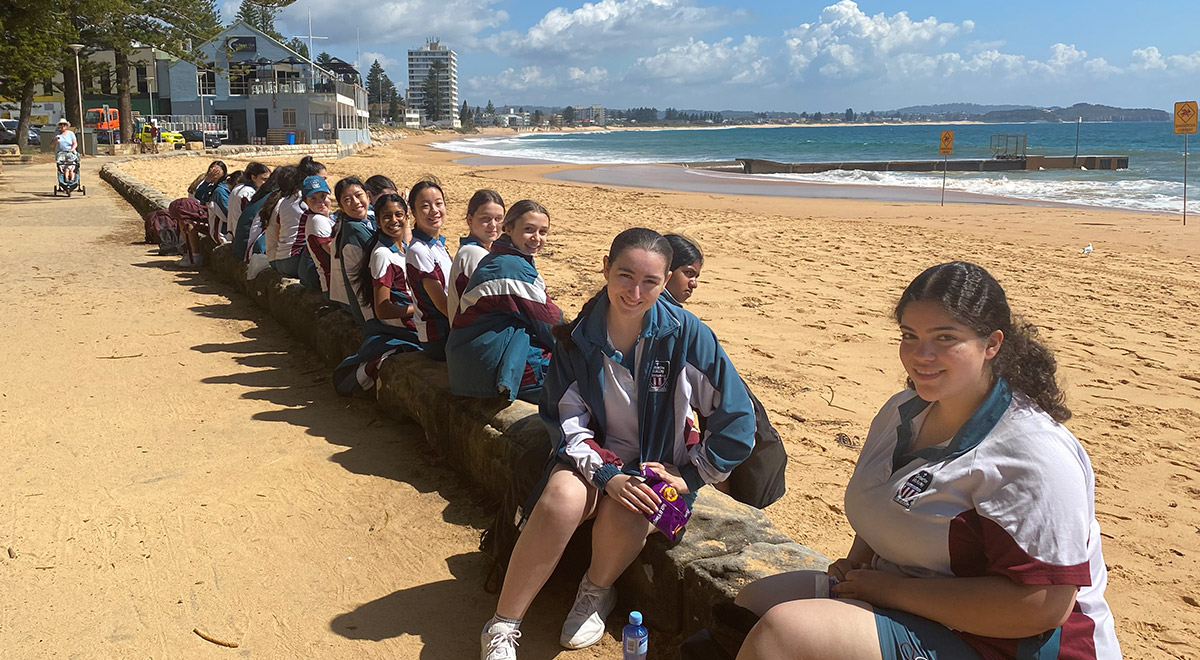 Year 10 History students spent the day on Friday last week exploring the Vietnam War period in Australia whilst Year 10 Geography students spent the day studying the erosion and management strategies of Collaroy and Narrabeen beaches.
The History students began their day listening to Ms Tang, a Catherine McAuley teacher, who told the students the story of her mother, who came to Australia as a refugee after the Vietnam War. Following this presentation the students watched an Anh Do documentary, followed by reflection questions on the experiences of refugees who fled to Australia after the war.
The students then tested their knowledge in a quiz on Australia's involvement in the Vietnam War and analysed protest songs that captured the experience of global growing opposition to the war and the impact that the war has had on veterans.
The History students finished their day listening to Mr Brett Hunt, a theatre in education performer, who shared the experiences of his father Frankie, and other veterans, who inspired the song 'I Was Only 19' by Redgum.
Meanwhile the Year 10 Geography students travelled to Collaroy and Narrabeen beaches to investigate the current management strategies by the Northern Beaches Council. At Collaroy the students examined the biophysical and atmospheric conditions that, combined with development, have contributed to the erosion of the beach. The students then visited Narrabeen Beach to examine the environmental services, management strategies and sustainability at Narrabeen.