Launch of Catherine McAuley School Theme for 2023
16 Nov 2022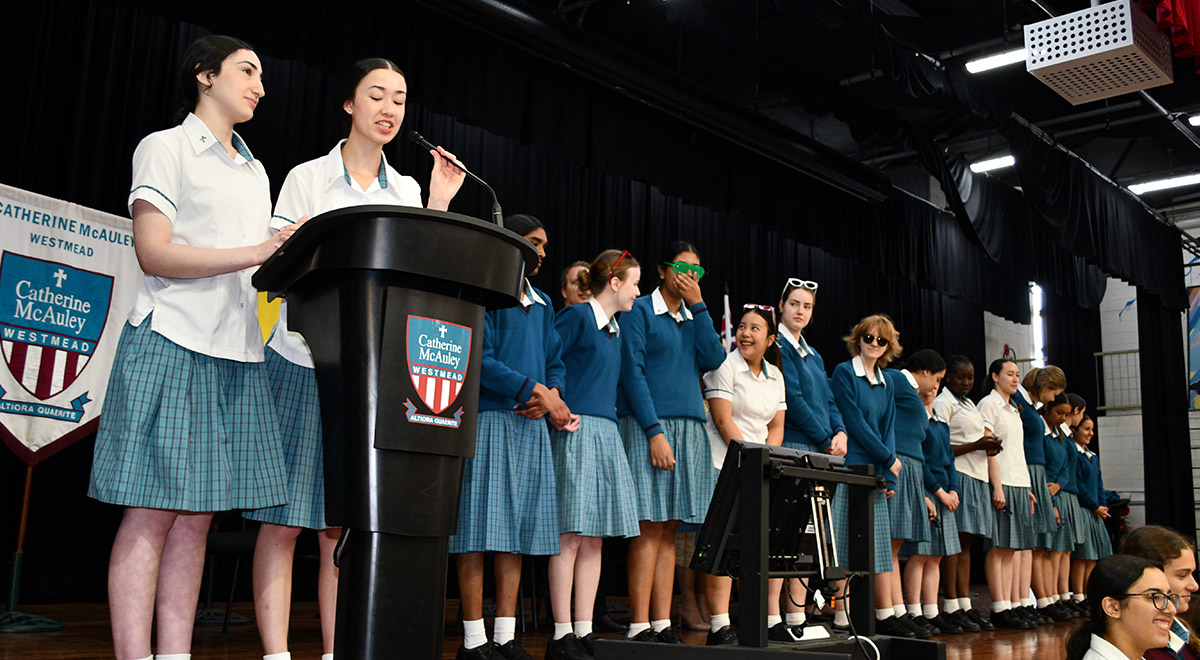 School Captains Jacinta and Jasmine launched the 2023 school theme at the assembly this week.
'McAuley Spirit Let Us Cheer It'
School Captains Jasmine and Jacinta launched the school theme for 2023 at the school assembly on Wednesday. 'McAuley Spirit Let Us Cheer It' was created by the student leaders as they believe the message encompasses the spirit of Mercy.
To announce the theme the student leaders surprised the assembly with a flash mob before demonstrating the theme and accompanying chant to the school.
Call:
Hey hey hey McAuley spirit
Let us cheer it
Response:
Let us see what we can be,
We will live it '23!
The 2023 student leadership team has chosen to focus on building up and living out the school spirit. "Over the past few years it has been shown that the McAuley spirit truly never dies, no matter what challenges it faces", Jasmine said at the assembly. "Our goal as a community this year is to enhance and strengthen this spirit".
Jacinta went on to tell the students and staff that the theme "is all about the idea of being each other's cheerleaders, being each other's support and harnessing the spirit that brings the school community together".
The logo for the 2023 theme is a pompom to represent the spirit cheerleaders have for their team. The school captains explained that the chant of "letting us see what we can be" is all about making the most of opportunities given to us and putting our absolute best into all we do. The chant "we will live it '23" is about living the spirit in all aspects of our lives, not just whilst at school.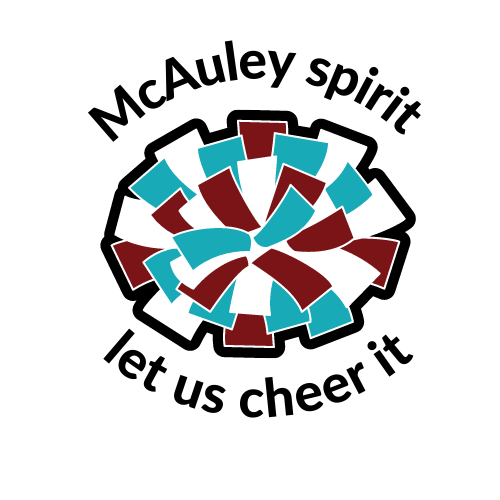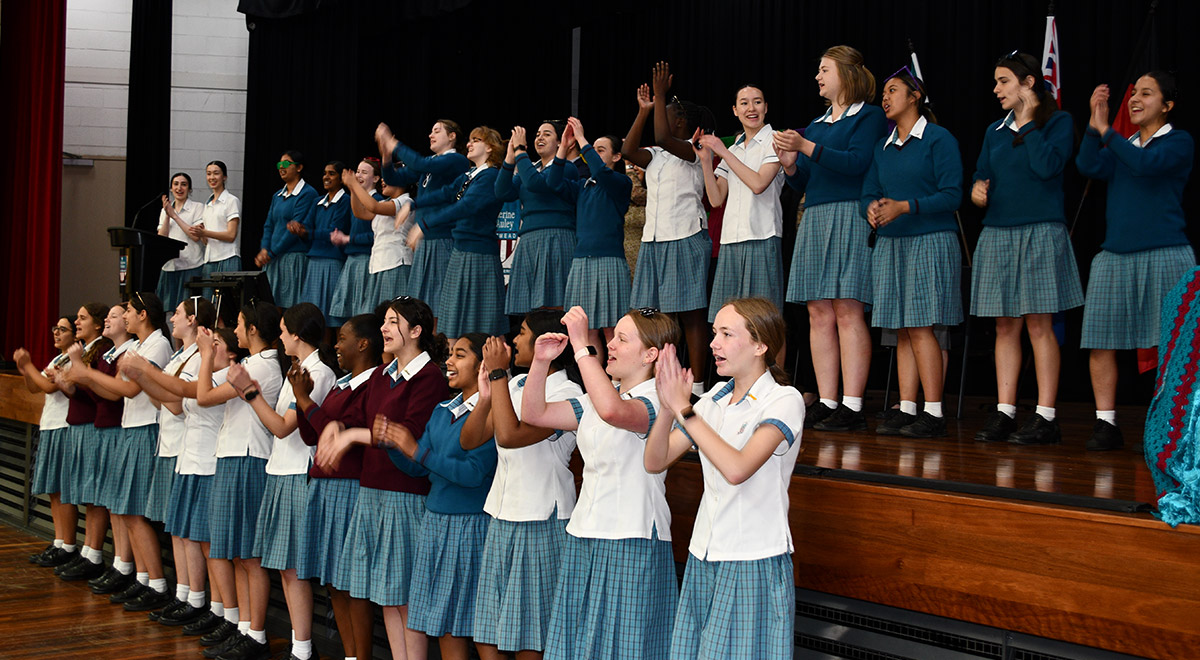 Student leaders demonstrating the chant for the 2023 school theme.