2022 Year 11 Design & Technology Mini Major Works
26 Oct 2022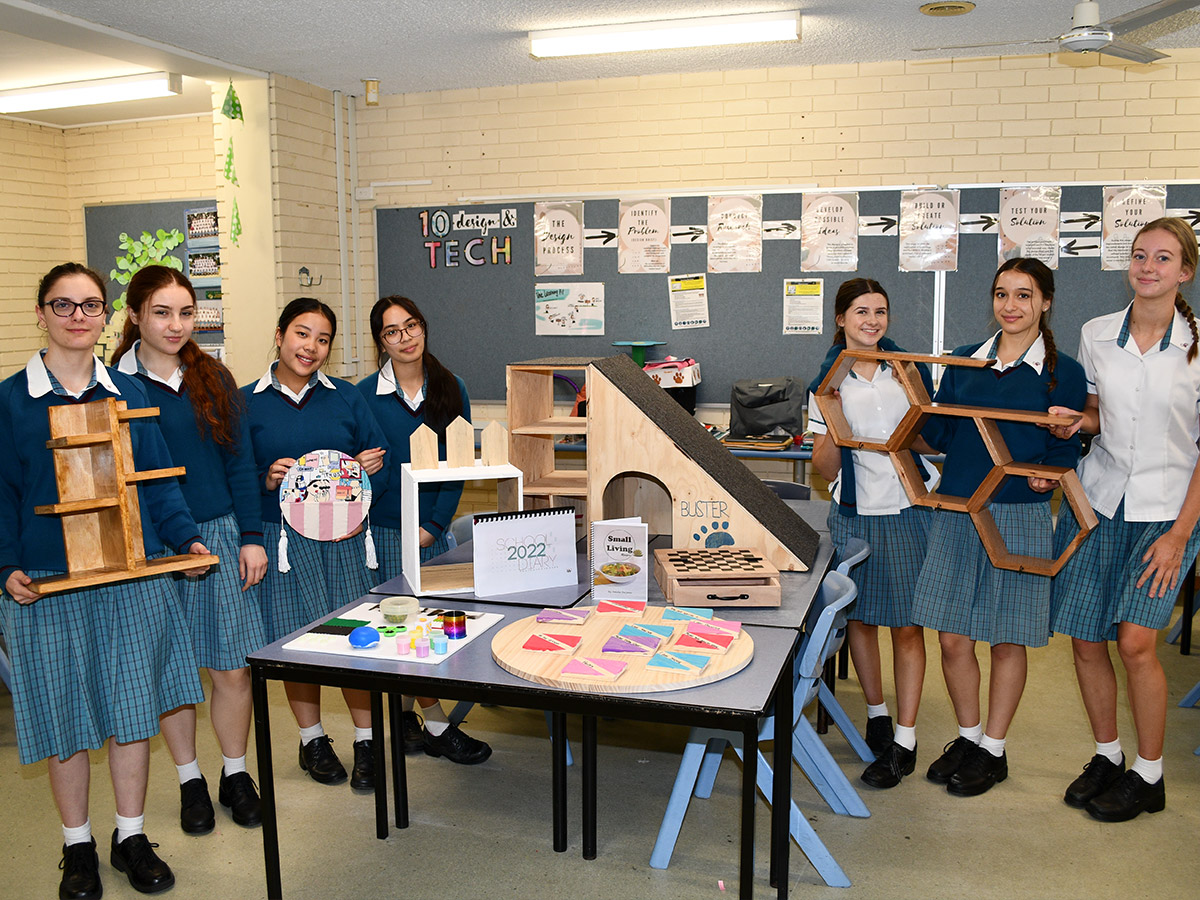 Year 11 Design & Technology students holding their mini major works.
The innovative Year 11 students in Mrs Mani's Design & Technology class have created mini major works with the purpose of designing something for a purpose and which will satisfy a need.
Many of the students thought about a need that they themselves had and identified where there was a gap in the market with a product to satisfy this need. For example, one student designed a student diary to help students plan their major works. This student had two major works herself to manage this year and she struggled to find something to help her manage her time and plan her work.
Another student has a dog with mobility issues and yet she still wanted her dog to be able to climb up onto her bed. The student designed a non-slip ramp to sit alongside the bed to allow her dog to walk up the ramp easily with the added benefit of the ramp containing shelving for storing dog toys and treats.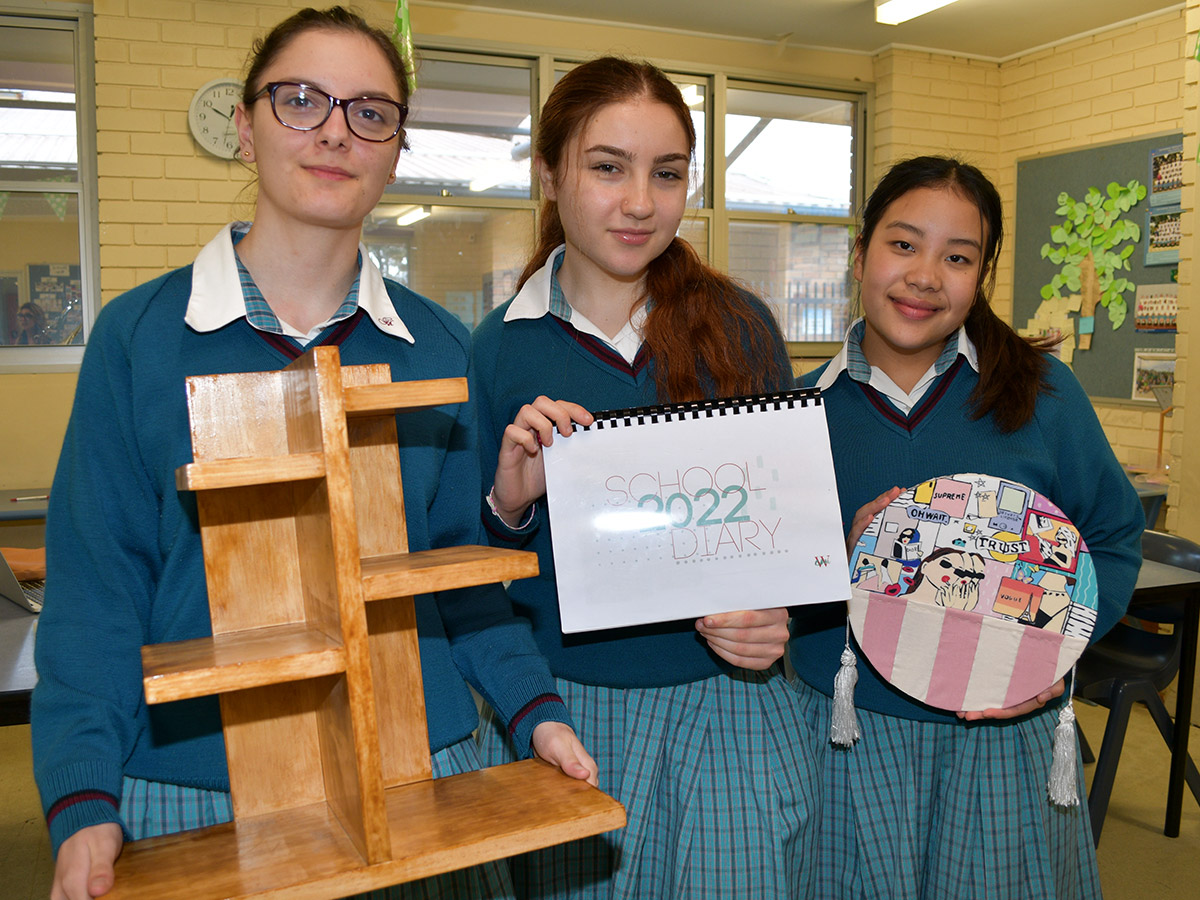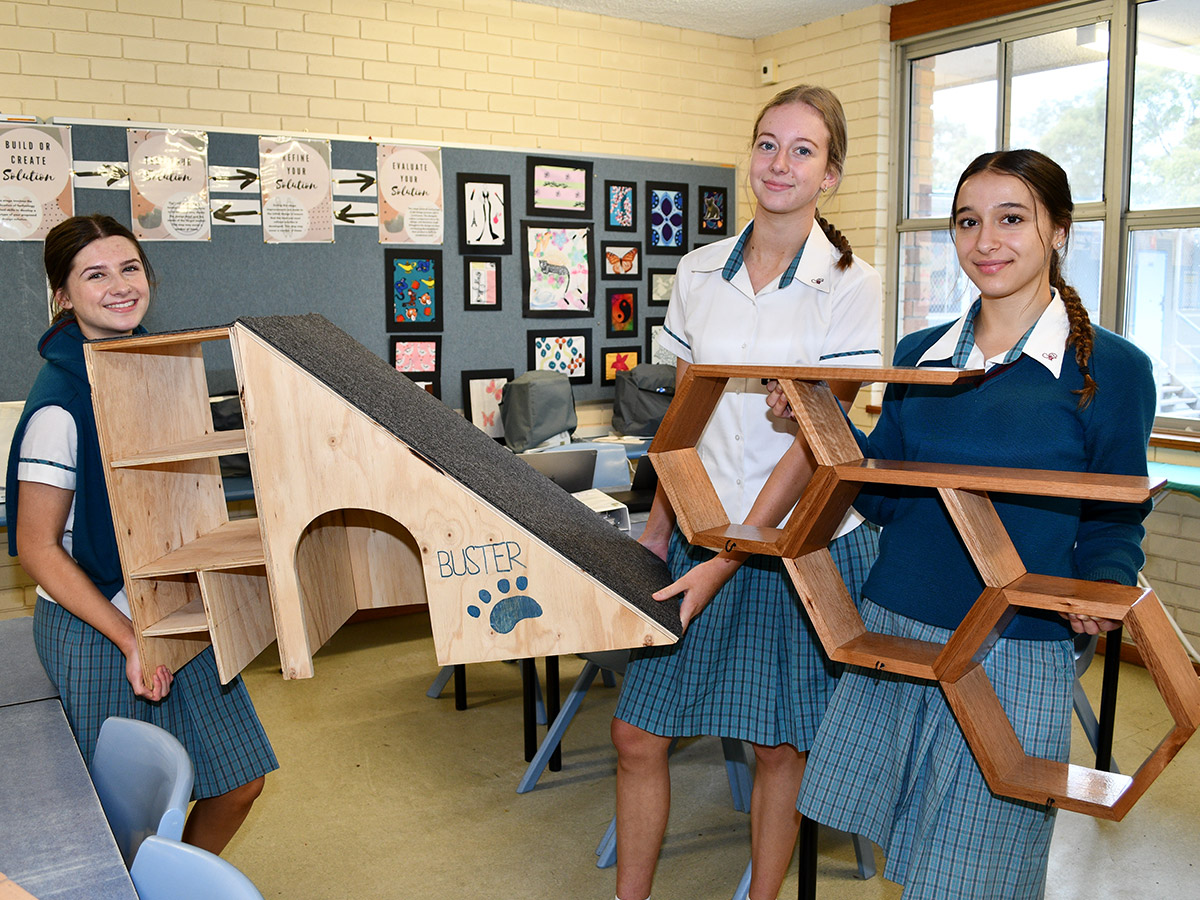 A couple of students designed shelves to reduce clutter in a house whilst also being multi functional and aesthetically pleasing. A wall hanger targeted at Gen Z was designed by another student in vibrant colours to inspire a positive mood in a print designed by the student.
A recipe book for those living somewhere with a small cooking space and no access to kitchen appliances was put together by a student who identified a need for such a cookbook with nothing similar on the market. A travelling chess board was designed by a student who found that similar boards on the market are not very portable so she designed a board which could fold up easily and yet still provide storage for chess pieces.
Two students designed boards with a purpose with one student designing a fidget board for children who like to fidget with different objects and another student designed a confidence board to help a person boost their confidence. A user can move around inspirational quotes on the board and remove them entirely to take with them if wanted.
A wonderful collection of innovative ideas!