2022 Years 9 & 10 Dance Students View Sydney Dance Company Performance
08 Jun 2022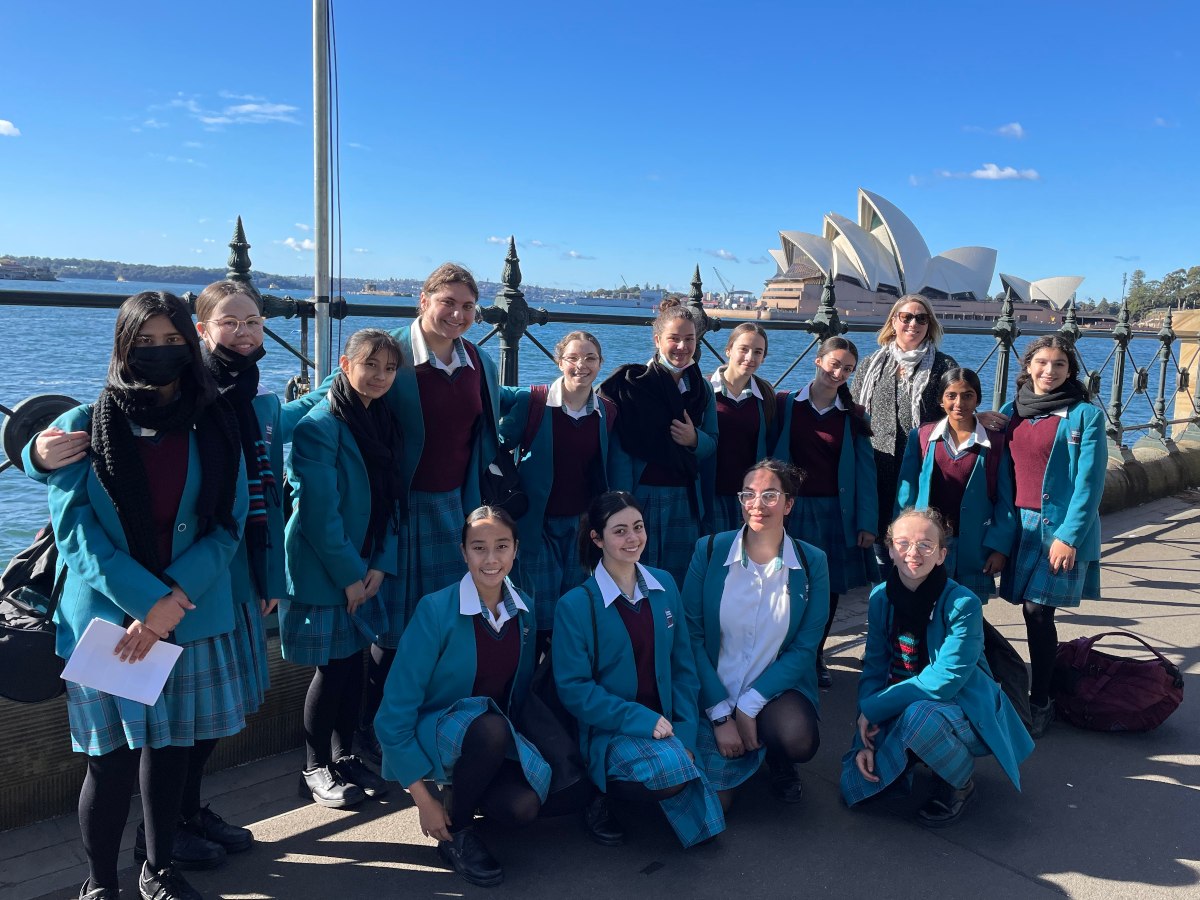 Year 9 and 10 Dance students at Circular Quay.
Yesterday the Years 9 and 10 Dance students joined their teachers Ms Smith and Mrs Flynn to see a performance by the Sydney Dance Company at the Roslyn Packer Theatre, Walsh Bay.
Titled 'ab [intra]' the performance is choreographed by Rafael Bonachela and has been described as contemporary dance at its most evocative and beautiful. The performance included interviews with the dancers, the choreographer and the rehearsal director. The performance was also preceded by a discussion of the choreographic process that the choreographer undertakes and a demonstration of movement phrases.

A very successful day for the Dance students!