2022 Year 9 Debating Team Runners Up in CSDA Debating Competition
10 Aug 2022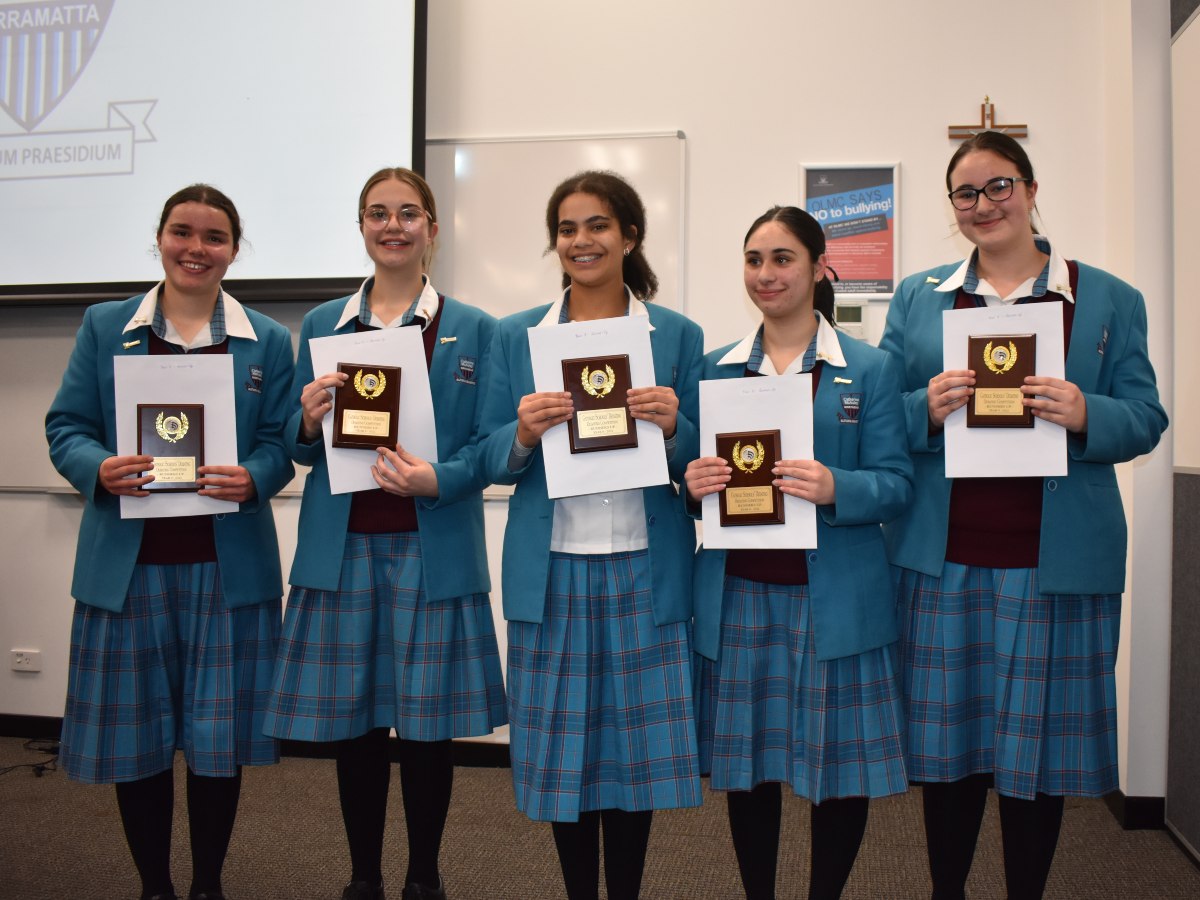 The Year 9 Debating Team competed in the Grand Final of the CSDA Competition last Friday night. The event was held at OLMC Parramatta and the team debated against Marcellin College, Randwick.
The topic for the grand final debate was 'Sport Has Too Great An Impact On Australian Lives' with the McAuley team debating for the negative. Ms Raja, Debating & Public Speaking Coordinator, said that the Year 9 students put forth some brilliant arguments and spoke with passion and eloquence but were ultimately defeated.

The OLMC hall was overflowing with spectators and the McAuley students were well supported with many staff members, students, family and ex-students attending to show their support.
Ms Erkan, Year 9 Debating Coach, says of the Year 9 Team, "I would like to acknowledge the team's diligence and commitment, their bold and tenacious spirit and how eloquently they spoke in each of the debates. They collaborated effectively emphasising the importance of teamwork and unity".
Well done to the Year 9 Team on a wonderful debating season!