2022 Year 9 Cityscape Charcoal Drawings
08 Jun 2022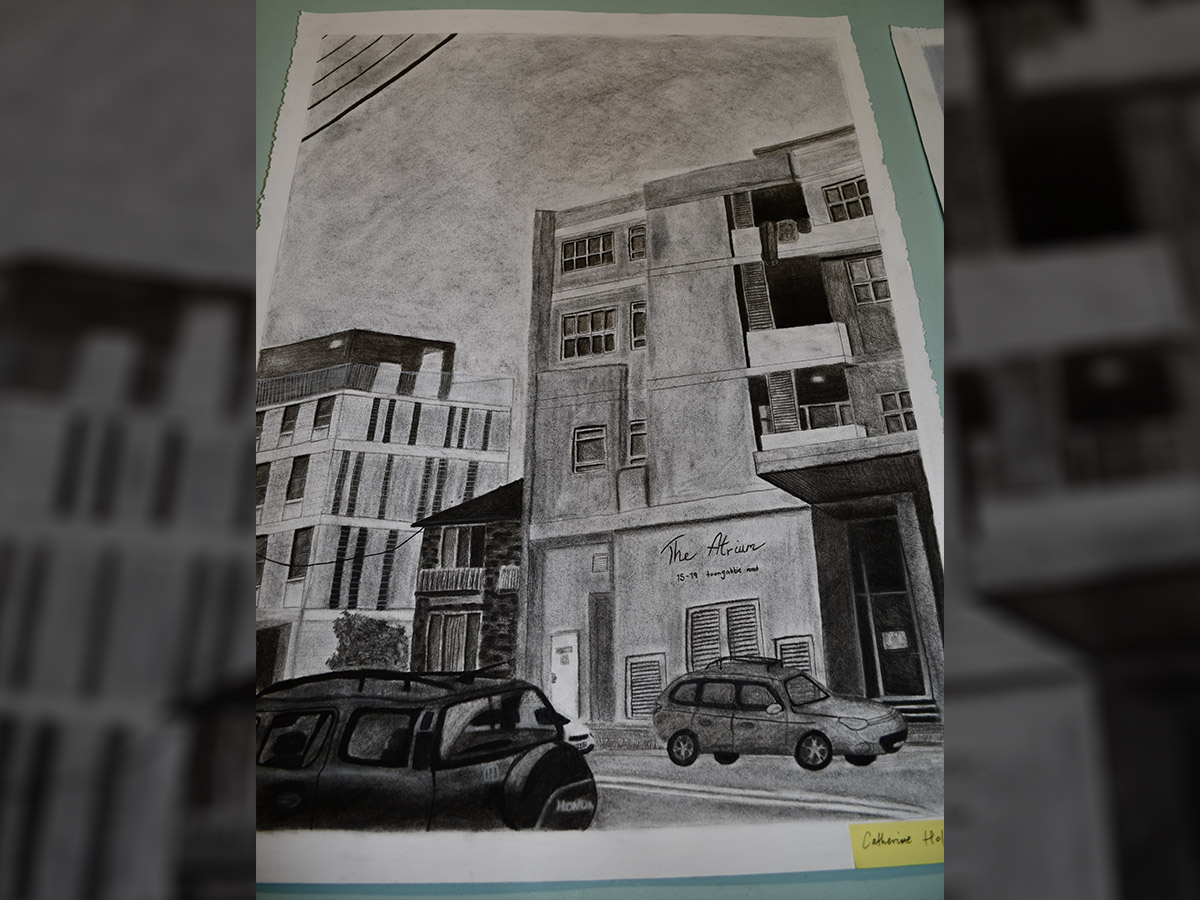 Year 9 Visual Arts students of Ms Fernandes have been inspired by the built environment and the work of Sydney artist Jody Graham and created some wonderful charcoal drawings.
The artist Jody Graham works in charcoal much the same way as the students have done.
The students began by taking photographs of the built environment from around where they live.
After doing some experimental work they then drew their large charcoal drawings freehand from their photo.
These works are currently on display in the Visual Arts art rooms.
---
View and download artworks