2022 Year 11 Ronald McDonald House Volunteers
04 Aug 2022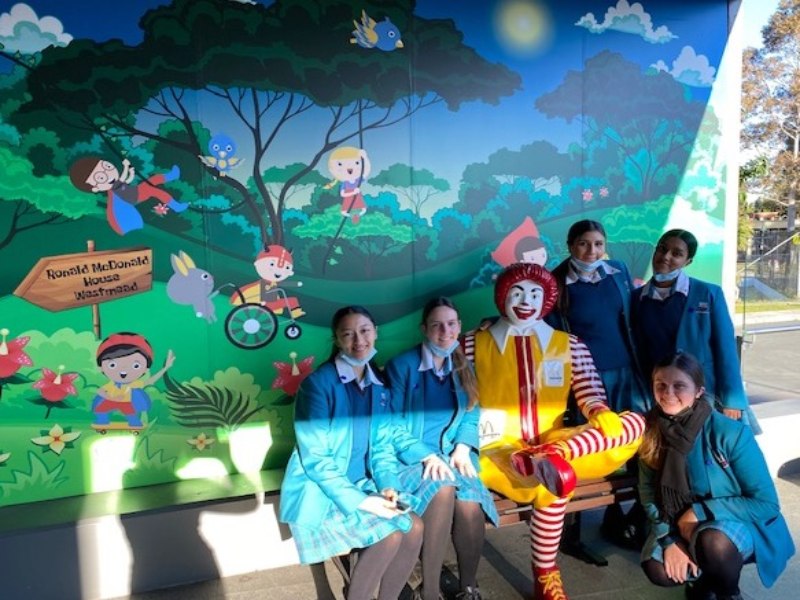 Year 11 Ronald McDonald House volunteers left to right - Emma, Hannah, Isabella, Michelle and Olivia.
The Ronald McDonald House volunteering program has re-started this term after having been on hold for the past two years.
A new team of Year 11 student volunteers will attend the House one afternoon each week to assist with the learning program in play-based activities with children staying at the House.

Hanna A. is one of the Year 11 volunteers and she says she decided to volunteer as she welcomed the opportunity to help the wider community. "I feel that stepping outside of the school and interacting with all different kinds of people, from different ages, experiences and walks of life, allows me to gain a greater understanding of the world around me".

"I want to be able to make a difference in the community and help others the best that I can. The Ronald McDonald House volunteering opportunity was a unique experience that allowed me to become involved and interact with the community".