2022 Visual Arts Teacher Has Artwork Chosen for Fundraising Initiative
17 Aug 2022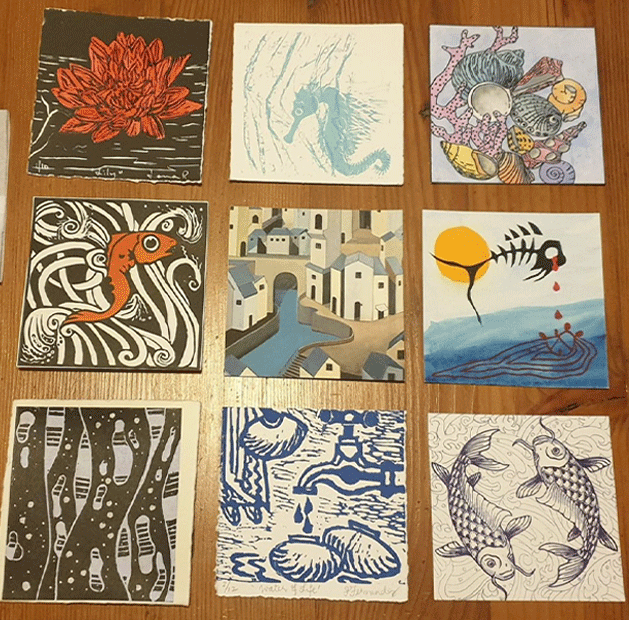 Ms Fernandes' artwork titled 'Water of Life' is shown in the centre of the bottom row.
Visual Arts Teacher Ms Indira Fernandes has had an artwork chosen for a fundraising initiative run by the 'Printmaking Sisters' who are raising funds for a water project in India. Money is being raised to install water to an Indian village.
Ms Fernandes' artwork titled 'Water of Life' was donated as part of a print exchange and has now been reproduced on many products ranging from phone cases, tote bags, postcards, t-shirts and much more.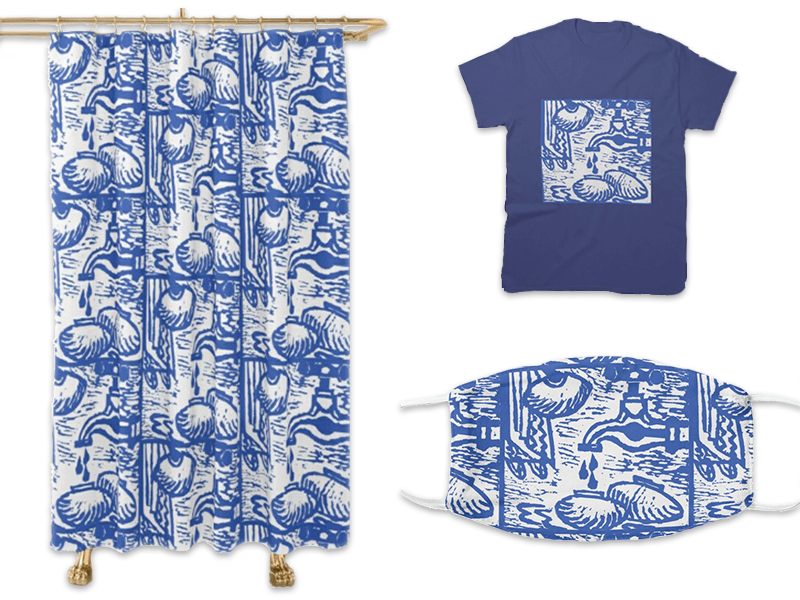 Ms Fernandes' artwork has been reproduced on a large range of products to raise funds for the Water Project.
Of the design Ms Fernandes says she used the fundraising initiative of The Water Project as a concept for the design. "The 'Water of Life' alludes to a human experience and highlights the pricelessness of water so vital to our existence but so often taken for granted or wasted".
Products with Ms Fernandes' design can be purchased through the website 'Redbubble'. Money raised will go towards the Water Project.
---
Read more about the 'Printmaking Sisters'
View and purchase Ms Fernandes' designs via Redbubble