2022 Unity Week - A Celebration Of Friendship
28 Jul 2022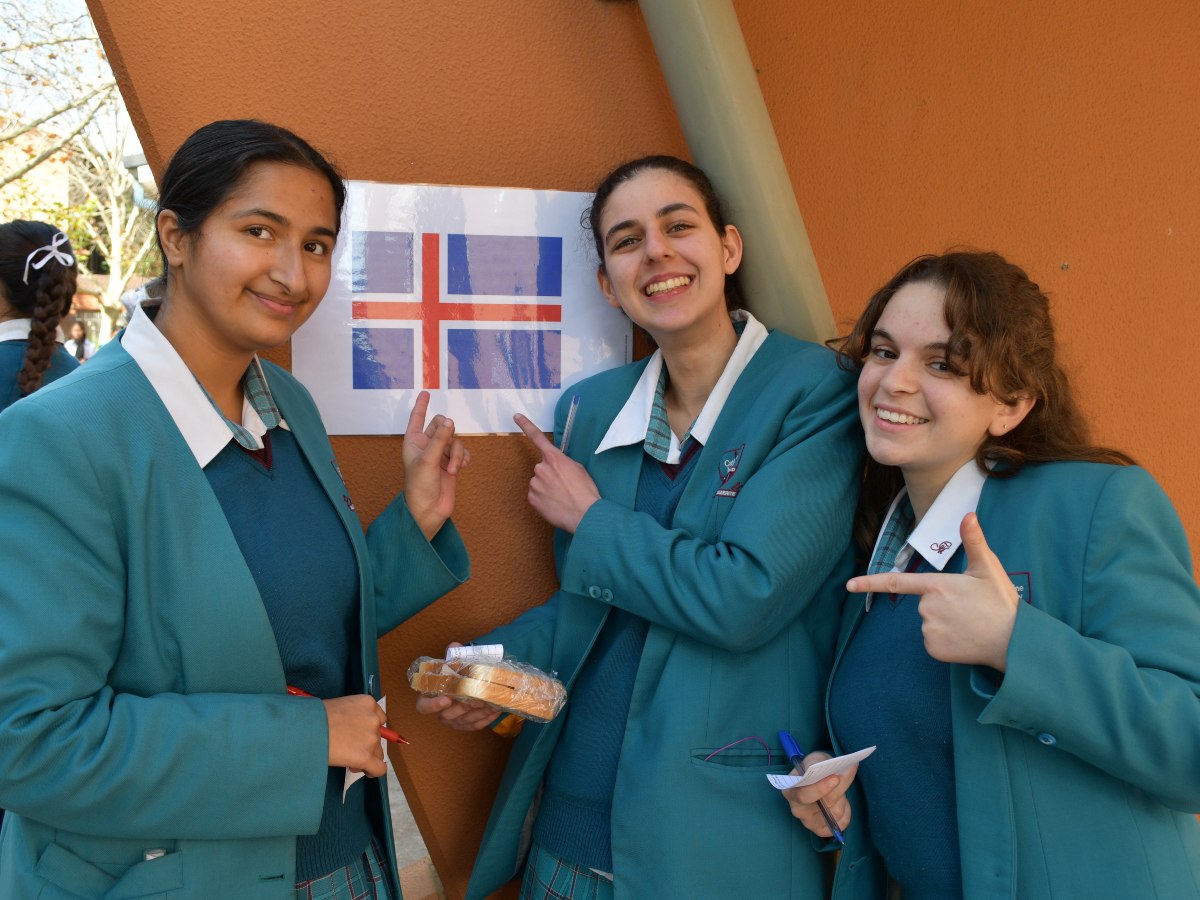 A Guess The Flag Competition was held on Tuesday, 26th July with students searching for flags placed around the school.
This week the Student Leaders of Culture, Social Justice, Technology and Hospitality organised 'Unity Week' as a way to celebrate the 'Grow In Unity' school theme for 2022 and to celebrate friendship.
"Saturday, 30th July is International Friendship Day so we organised some activities to appreciate our friendships and the diversity of the school community" says Alannah E., Leader of Social Justice. "On Tuesday this week we chose to focus on the many cultures McAuley celebrates by engaging in a 'Guess The Flag' competition". Students were able to seek out the flags placed around the school grounds and name each flag correctly on the entry form for the chance to win a small prize.

On Wednesday Year 12 Music students busked in Mercy Square much to the delight of students and staff. It was an opportunity for the Year 12 students to have some extra practise before their HSC trials and provided some wonderful lunchtime entertainment. "Given the past two years of Covid we haven't been able to come together as much as we would like as a school community", says Angelina M., Leader of Culture. "We are keen to see the school spirit flourish again as this is what makes Catherine McAuley so unique. It has been particularly hard for the younger grades who have missed out on many school events. The idea behind Unity Week was that it would be an effective way to engage students across all grades".
Thursday saw the Hospitality Student Leaders organise kindness cards with students able to write a message on a card and give it to someone in their grade. Friday will finish Unity Week with a school dance party at lunchtime and students able to make friendship bracelets.