2022 The Push Up Challenge Has Begun
01 Jun 2022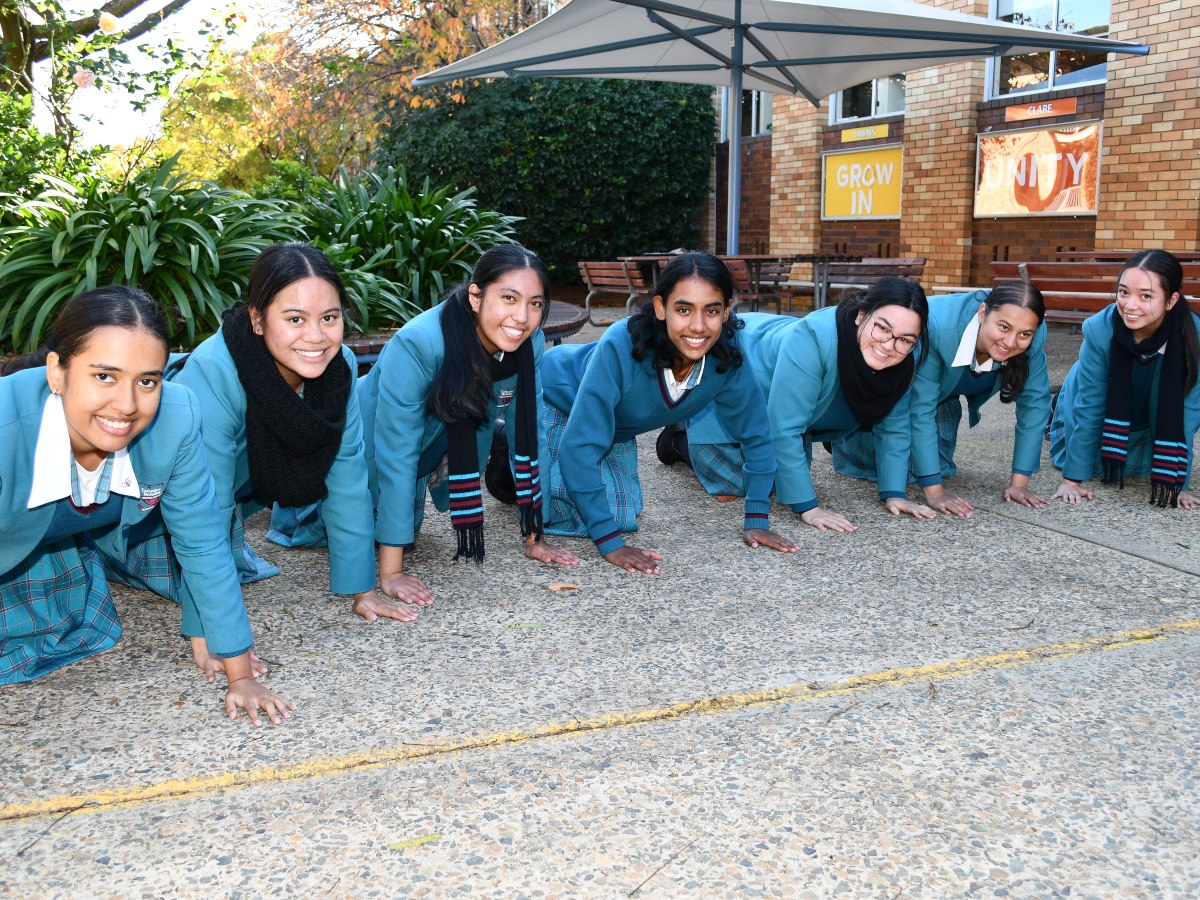 Arya T., Push-Up Challenge Ambassador, 4th from left, with fellow Year 12 students.
Push for better mental health! That is the message for June as the school on Wednesday, 1st June launched the Push-Up Challenge for 2022.
This challenge is organised by The Push For Better Foundation which aims to engage and educate people in mental and physical health, and raise awareness of the mental health issues affecting everyday Australians. The challenge runs from 1st - 24th June.

Year 12 student Arya Thachil, Catherine McAuley Push-Up Challenge Ambassador, says that with mental health so important the Push Up Challenge "assists in bringing it to the limelight whilst also normalising it."

Homerooms and classes have signed up to participate with sit ups, star jumps and other exercises also accepted. Last year the school completed 154,926 push ups - can this record be broken?