2022 The Blessing and Commissioning of the 2022-2023 Student Leaders
08 Sep 2022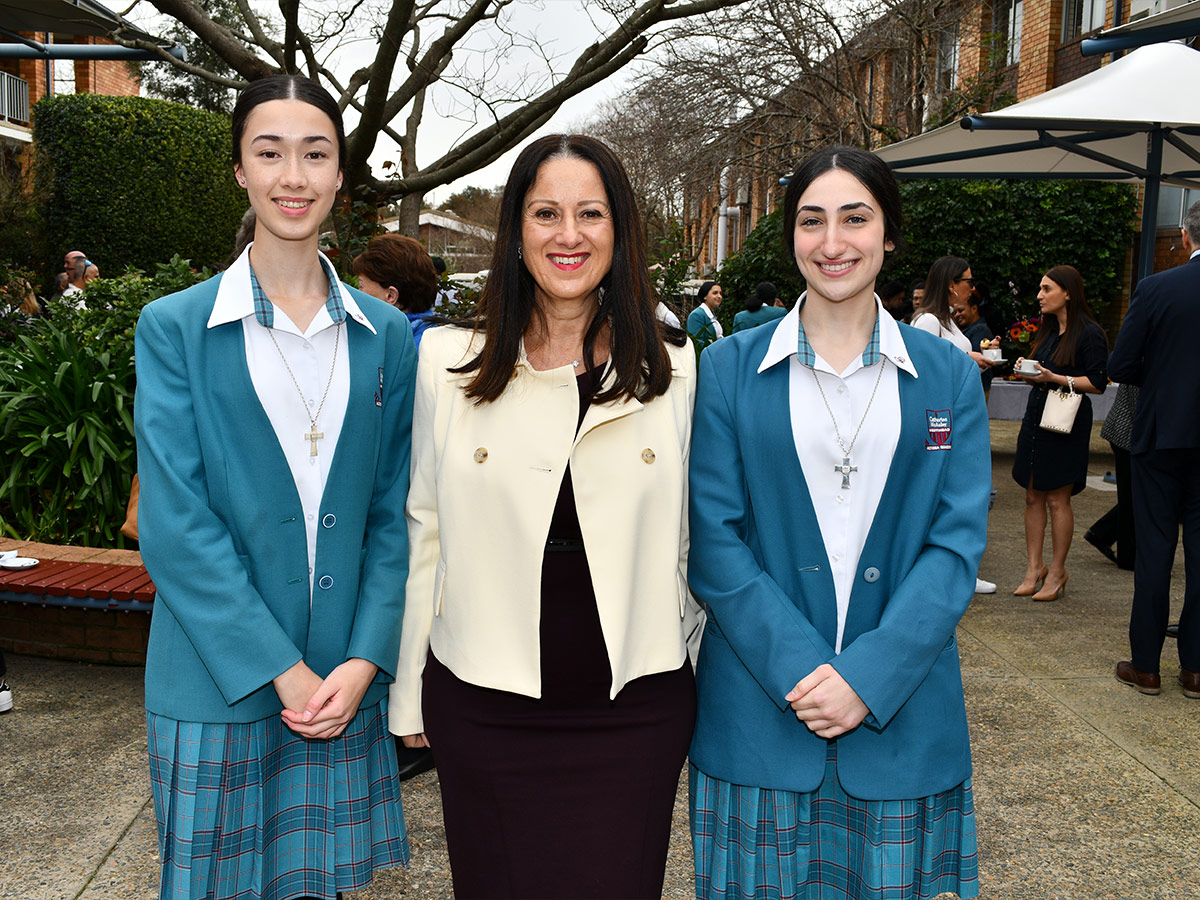 The School Captains for 2022 - 2023 Jasmine O. and Jacinta A. with School Principal Ms Mary Refalo.
At the conclusion of the Mercy Day Mass on Friday, 2nd September 2022, the new Student Leadership Team was commissioned. The incoming School Captains, Jasmine O. and Jacinta A., received their badges of office and the outgoing School Captains, Victoria C. and Zara Z., passed on the Leadership Cross. All Student Leaders made their act of commitment in the presence of the whole school community.
Ms Mary Refalo, School Principal, thanked the outgoing leaders in her Principal's Address. "We thank the 2021 - 2022 school leaders for their commitment to their school and their community", Ms Refalo said. "They have led with Mercy and with love, demonstrating at all times what it means to be a Mercy woman; a woman of the 21st Century".
"They have modelled the values of integrity, justice, excellence, hospitality and courage in all they have done, and they have made things happen. They have provided a solid foundation for the 2022 - 2023 leaders, showing that the privilege of leadership is service and love, and that when we lead with service and love, our world improves".
Ms Refalo went on to thank the newly elected leaders for accepting the invitation to lead Catherine McAuley through the end of this year and into 2023. "Already, they have shown the fortitude needed to lead with the strength that has been nurtured by their families, and I know they will continue to lead with mercy, justice, excellence, integrity, hospitality and courage".
Congratulations to the new Student Leadership Team!
---
View and download photos from this event: