2022 Don't Throw Away Your Used Face Mask!
21 Jul 2022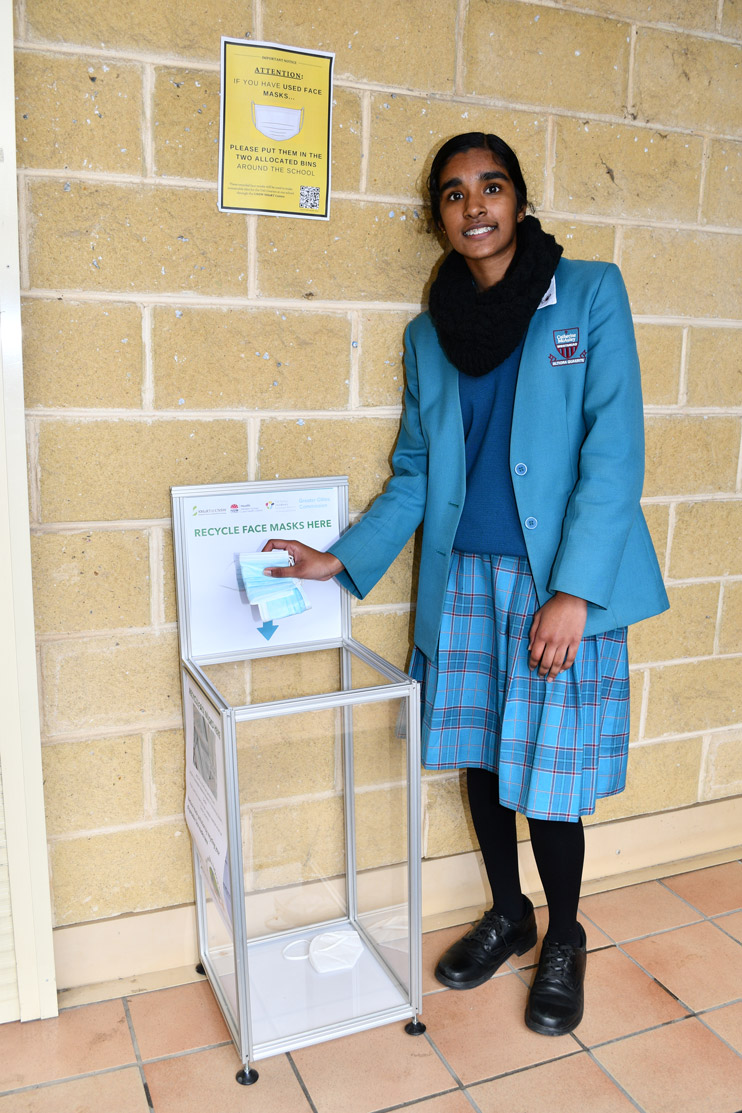 Students and staff are being encouraged to place their used face masks into one of the two special collection bins located on the school grounds so that the masks can be recycled and turned into a recycled product.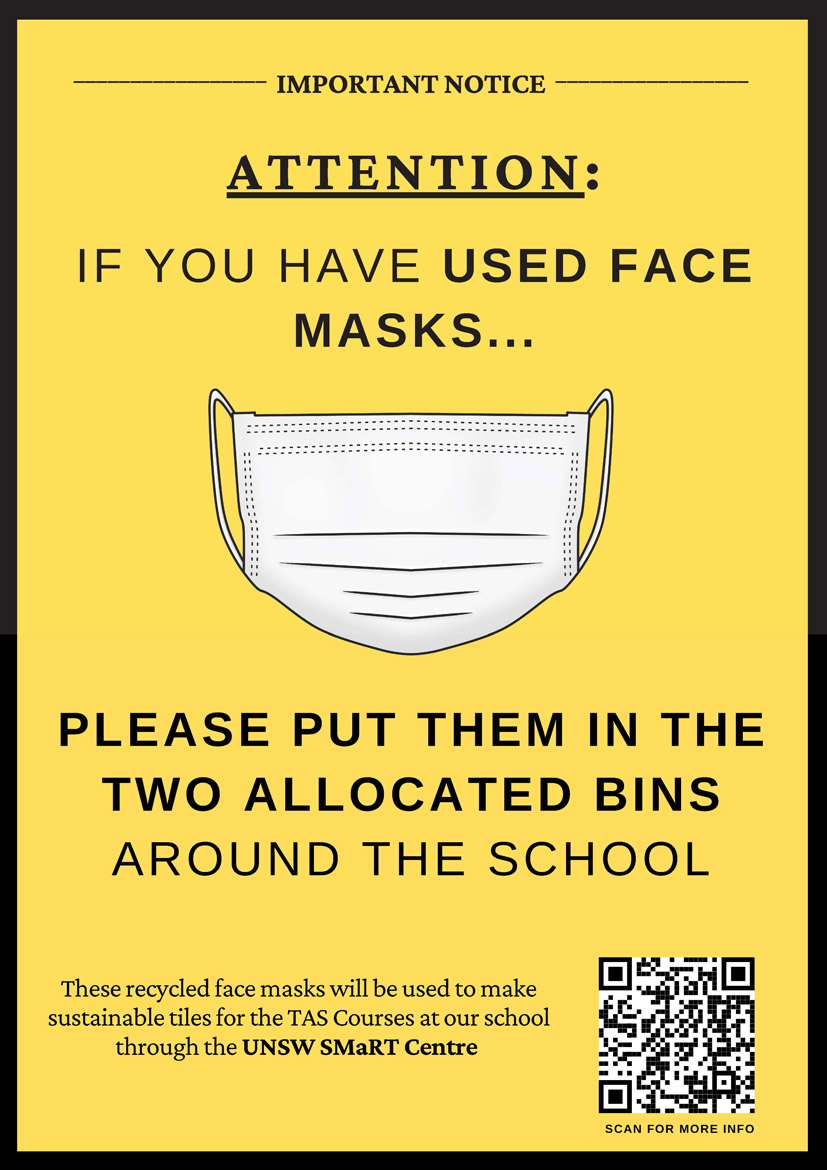 Our school was asked to participate in this innovative pilot project as a school located in the Westmead Health and Innovation District. The project initiated by the Greater Cities Commission, in partnership with Professor Veena Sahajwalla and UNSW's Centre for Sustainable Materials Research and Technology (SMaRT), will see the used face masks repurposed and turned into a synthetic or plastic product to take the form of a tile that can then be used by students in TAS and Visual Arts classes.
Catherine McAuley students may also have the opportunity to visit the UNSW SMaRT Centre and meet with Professor Veena and view the prototype products.
The Year 11 Leader of Technology, Ashyra C. and Year 11 Environment Leader Emily O. are heading the campaign to encourage students and staff to place their used masks in the collection bins. Posters have been placed around the school grounds and messages placed on the Compass noticeboard.