2022 Courage and Resilience Shown By Duke of Edinburgh Students As They Complete Their Practise Hike
26 May 2022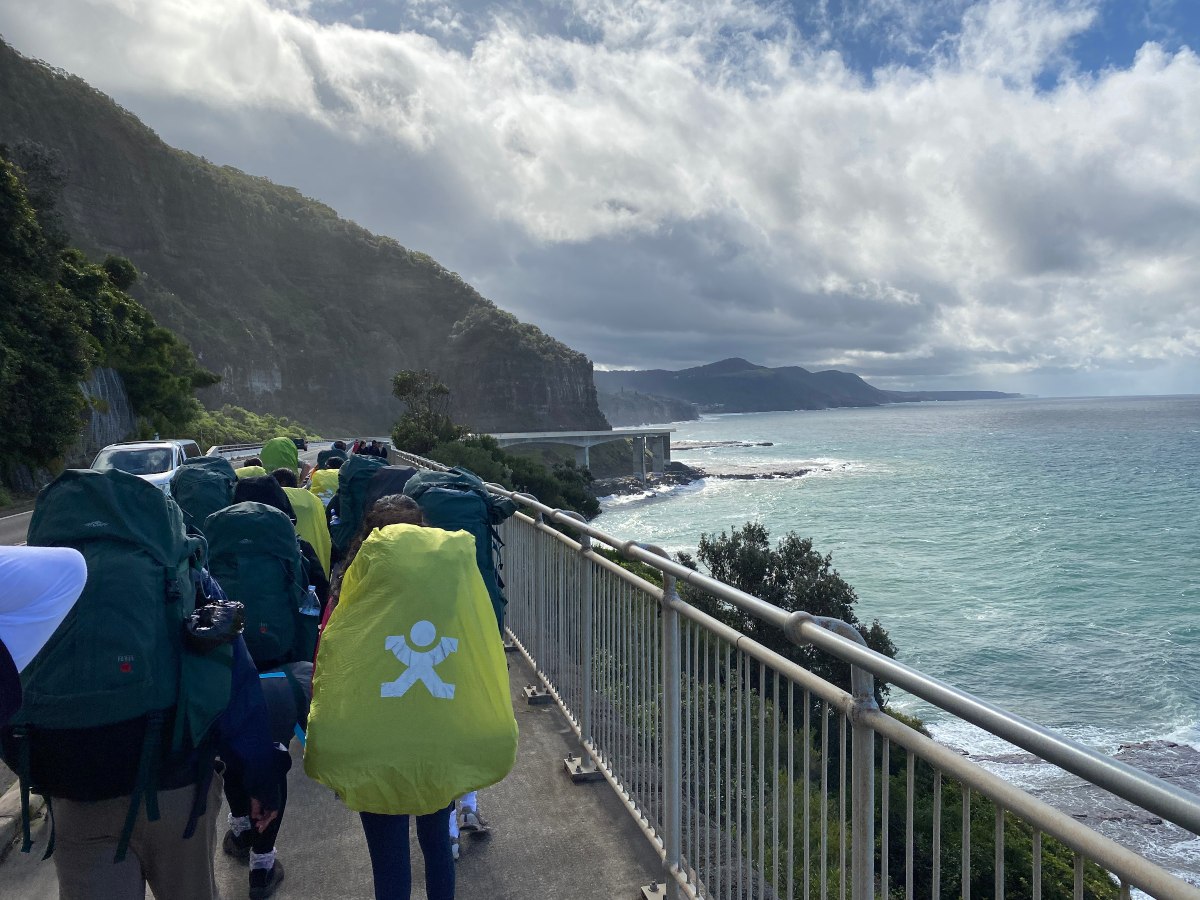 Covid, rain, floods, losing the sole of a shoe two hours into the hike - nothing could stop the Catherine McAuley students who completed their Duke of Edinburgh Bronze Award practice hike over the weekend.
The Bronze Award practice hike (known as a journey) has been postponed twice due to Covid and more recently floods so the students participating were very grateful that the journey was able to go ahead last weekend. The students hiked in the Wollongong area around Bulli and Stanwell Park and spent the night camping in the Bulli caravan park. They will complete their qualifying journey later in the year.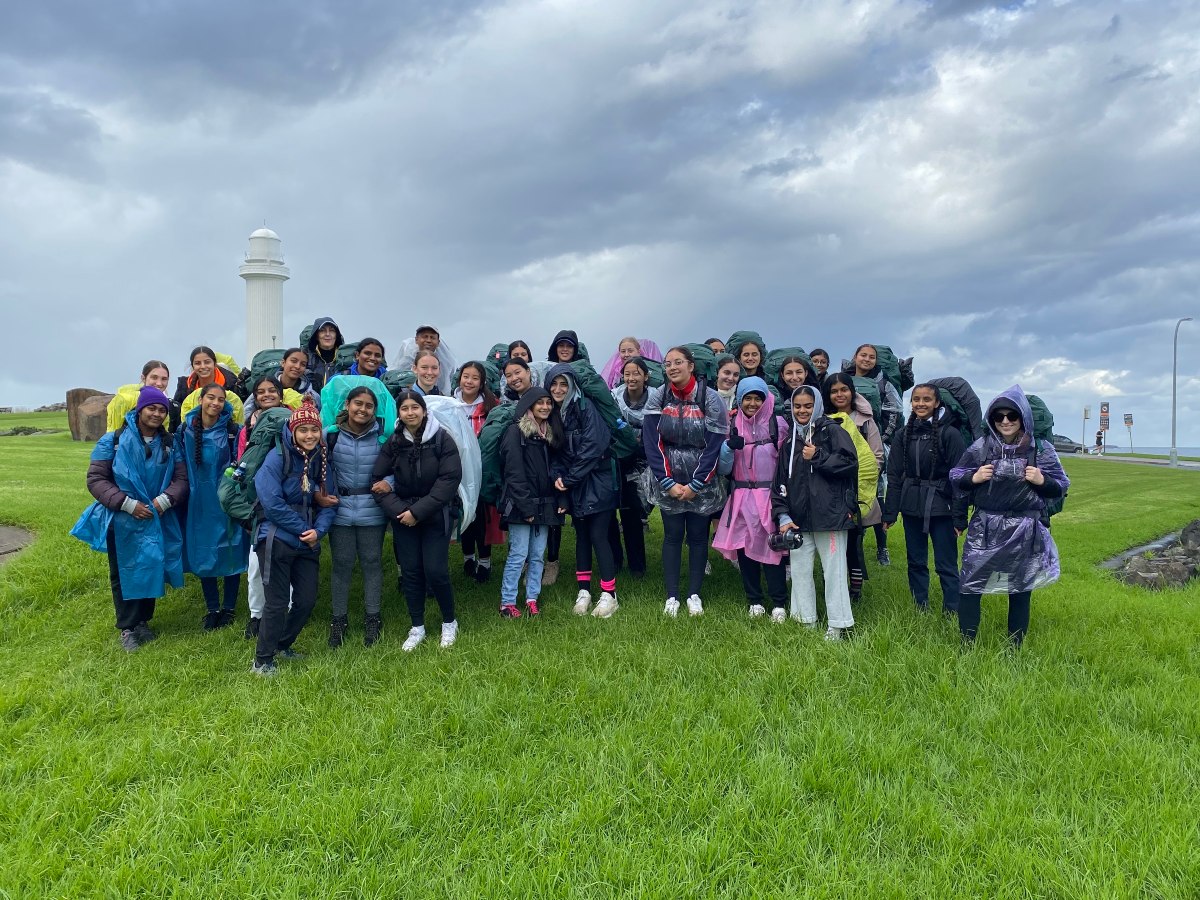 Catherine McAuley students who are completing the Duke of Edinburgh Award.
"As much as it was painful at times and we were tired and wanted to go home now that we look back on it, it was amazing", says Grace R., Year 10. The weather when we first started in Wollongong was gloomy but we were excited and ready to get into it. The Sea Cliff Bridge was particularly beautiful and we enjoyed walking along the beach. I would encourage other students to think about doing Duke of Ed with their friends. It is really, really fun".

Mrs Natalie Nicolson is one of the school's three Award Leaders, along with Ms Lowrencev and Mr Foran, and accompanied the students on the journey. "The students demonstrated true grit and resilience as they hiked over 27kms in two days and overcame many obstacles", said Mrs Nicolson. "The journey was one long 'learning pit' and everyone did a tremendous job to push through the physical and mental challenges that came their way. Well done to the 30 students who participated. Not one complaint was heard even in the rain, camping in tents, cooking their food and hiking with their backpacks. What a wonderful group of students who will no doubt continue to have a huge impact on the community. Only one more journey to go!"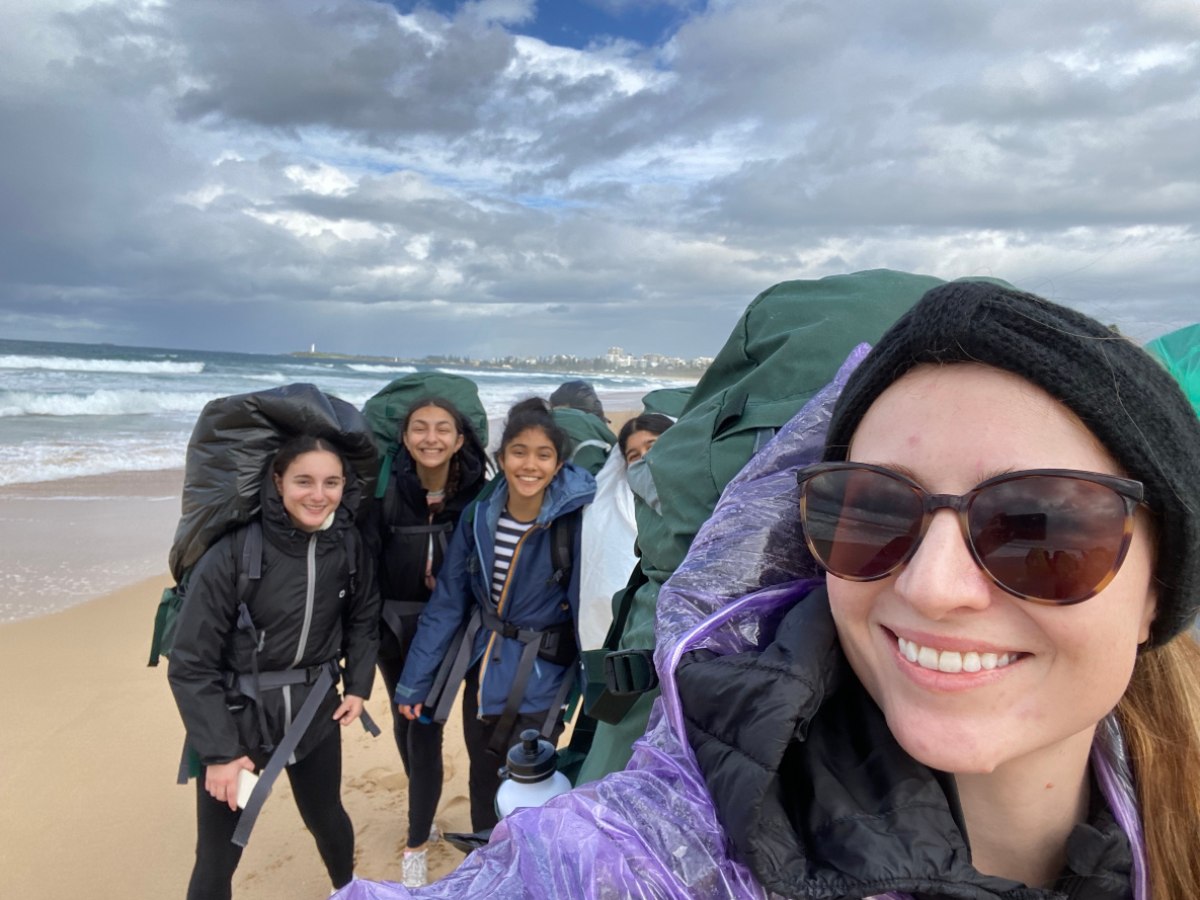 Mrs Natalie Nicolson, one of the school's three Award Leaders, with students on the practice journey.
Students who are participating in the Duke of Ed are required to complete four sections - a voluntary service, a skill, physical recreation and the camp known as the Adventurous Journey. It is the Adventurous Journey section which the students were practising over the weekend.