2022 Catherine McAuley Students Recognised At The Rotary Youth Vocational Awards
06 Sep 2022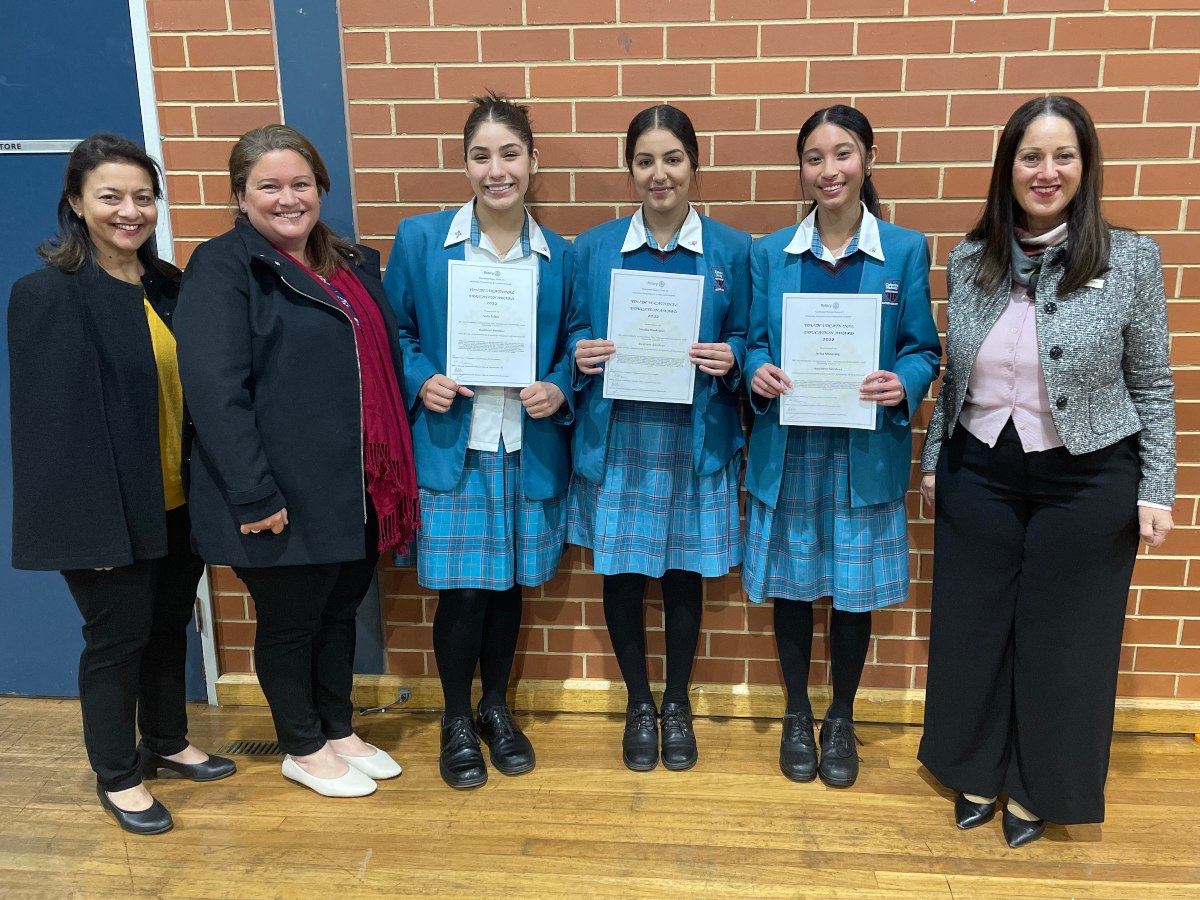 VET Award recipients with teachers Taryn Grima and Poonam Relan and School Principal Mary Refalo at the 2022 Rotary Youth Vocational Awards.
Three Catherine McAuley Business Services students have been recognised for their achievements at the 2022 Rotary Youth Vocational Awards.
These annual awards recognise the achievements of young people attending schools in the local area who are studying for a Vocational Education and Training (VET) qualification. The awards acknowledge the commitment and dedication of students in their chosen framework.
This year, Catherine McAuley had three award recipients in the Business Services framework - Year 12 students Sofia F., Jerica M. and Sandra M. All three students are commended for their hard work and consistent effort and achievement while undertaking the Certificate II in Business Services.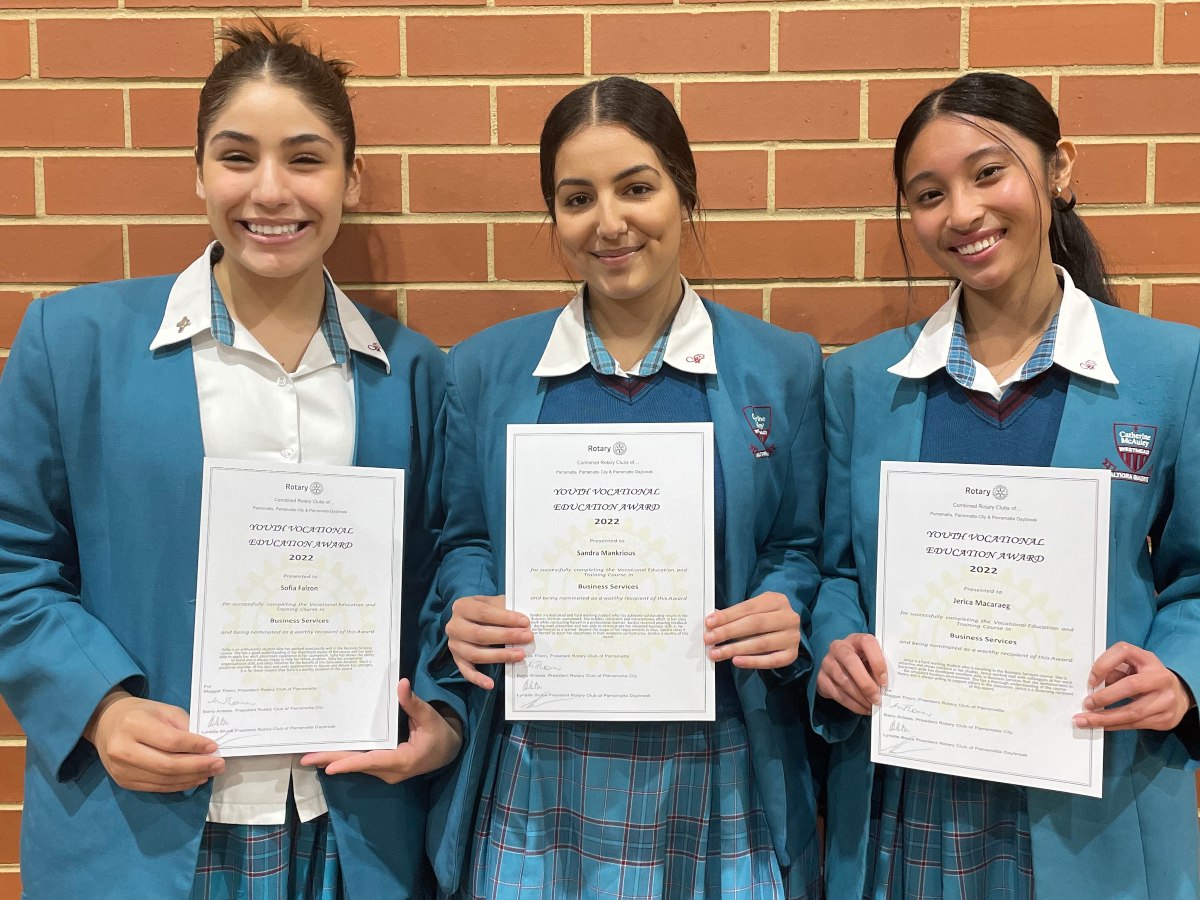 Sofia F., Sandra M. and Jerica M at the Rotary Youth Vocational Awards on Monday, 5th September 2022.
The award ceremony was held on Monday evening, 5th September, at Model Farms High School, and attended by the students, their families, School Principal Ms Refalo and Business Services teachers Mrs Grima and Mrs Relan.