2022 Year 12 Design & Technology Major Projects
13 Oct 2022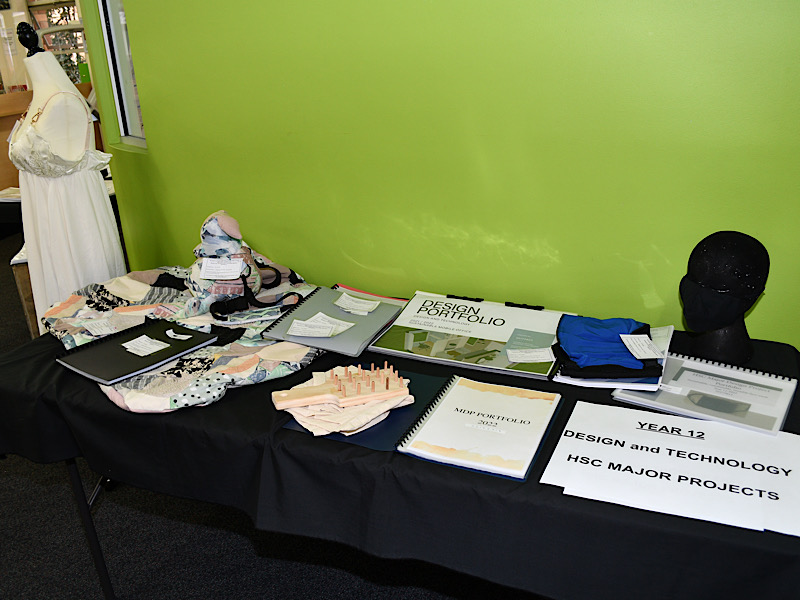 Selected works from the Year 12 Design and Technology students' Major Design Projects (MDP) are currently on display in the school library.
For this project students are required to identify and address a need that requires to be met, and to then design and produce a Product, System or Environment that meets that need. Students also create an 80-page folio that documents this extensive process.

Students have been very innovative with their projects this year. Designs have ranged from a universal grip aid product designed to help those with arthritis or other conditions affecting their grip be able to grip a paintbrush; an interchangeable sensory toy made from recycled products; elegant maternity wear; a sustainable learning environment assisting students' health; an interchangeable clothing pack for women surviving domestic violence; swimwear with waterproof storage for personal belongings; and a sustainable mobile office trailer; just to name a few!

Teachers Ms Andrews and Mrs Bonello said that the inspiring designers have demonstrated a wide range of innovation, creativity and a diverse range of technical skills including 3D printing, woodworking, CAD design, sewing and pattern making with many projects demonstrating a strong sense of sustainability.

"We congratulate our talented students on their commitment and achievements on their Major Design Projects, well done!".