2022 Year 8 Update
03 Mar 2022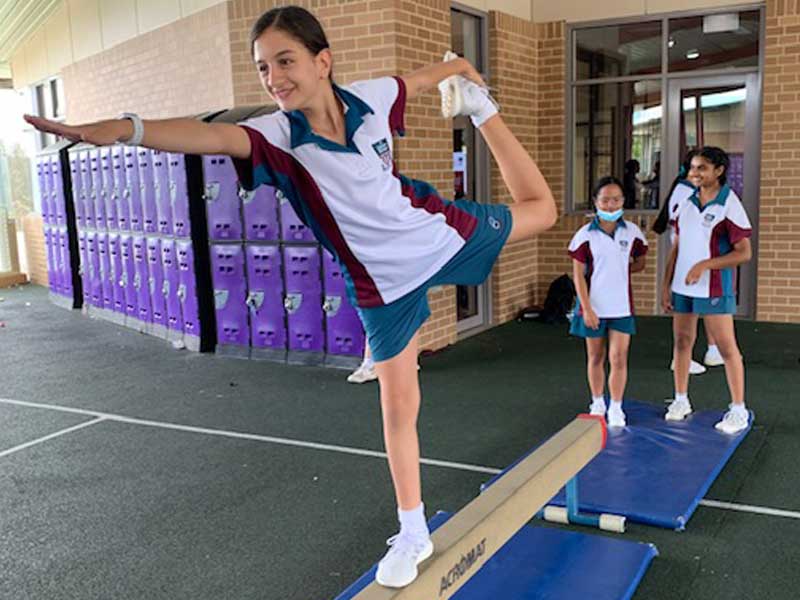 Year 8 students have thrown themselves into their learning activities for 2022 and are working together to build a sense of connection in their Year group.
Last year as Year 7 students they missed out on many of the usual school community events due to Covid so the students are looking forward to the chance to enhance their connections this year.
An example of some of the many learning activities which have taken place over the past few weeks for Year 8 are shown below.
Year 8 Technology Mandatory students in 8TECHG with Ms Hartman are learning about the process of seed germination. The students have repurposed empty milk bottles to create DIY mini greenhouses."The milk bottle greenhouses are designed to keep our seedlings warm and safe from the elements", say the students. The students are checking them every day to see if they have sprouted.
Year 8 PDHPE students in 8PDHPE5 with Ms Dae are completing a unit on gymnastics. Last week the students were devising creative ways to balance with and without a partner and this week they are soaring to new heights with their jumping.
Year 8 Visual Arts students are drawing mechanical creatures as they investigate the artistic practice of Australian artist Shaun Tan. Photos are from Ms Fernandes' 8VAF class.
Year 8 English students of Ms Shipley have been looking at the well known poem 'My Country' by Dorothea Mackellar. Students are working in pairs or trios to create their own poem as they think about their own experiences within the Australian landscape.
---
View and Download photos.