2021 Year 12 Student Awarded the Bishop of Parramatta Award for Student Excellence
01 Oct 2021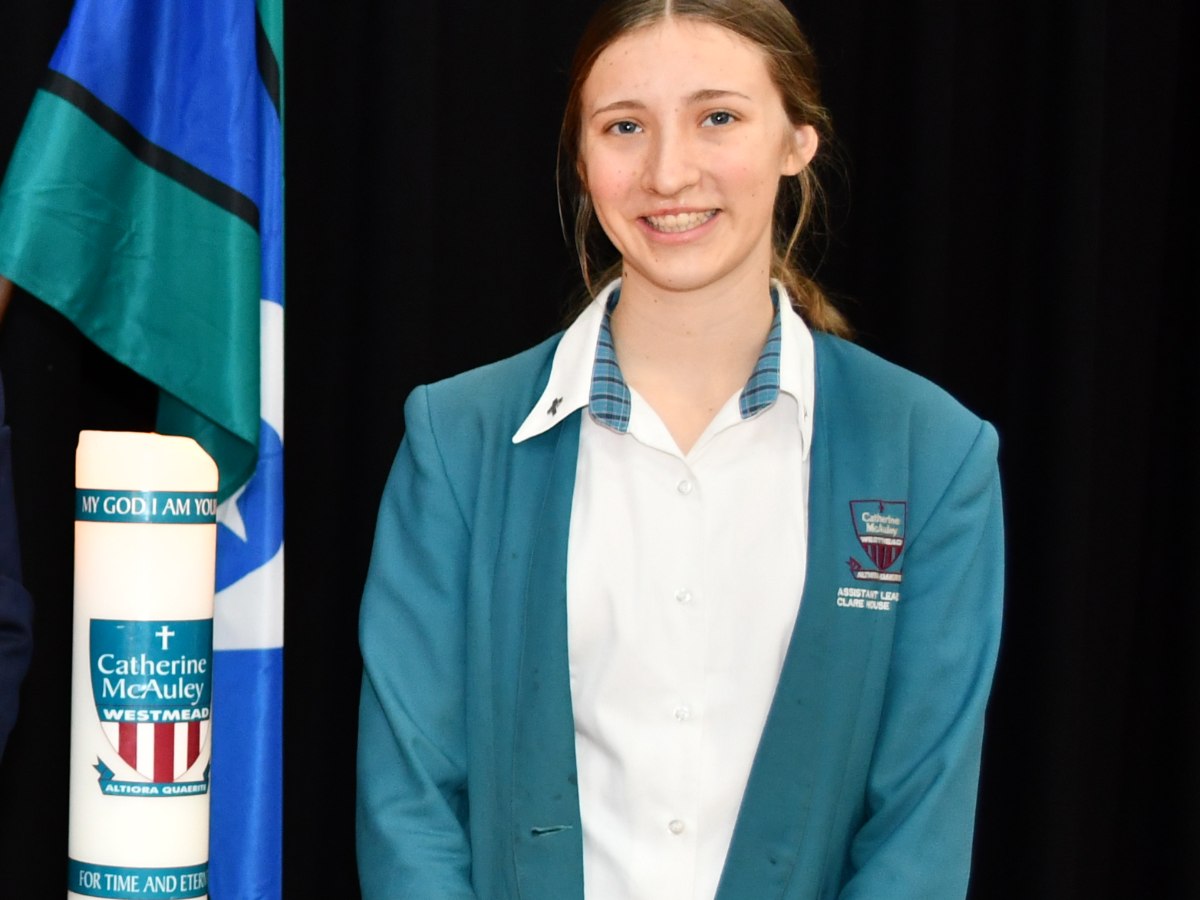 Congratulations to Year 12 student Aimee Hassett who has been awarded the 2021 Bishop of Parramatta Award for Student Excellence.
This annual award is given to one Year 12 student from each Catholic school in the Diocese of Parramatta. It recognises students who witness their Catholic faith and achieve well in their academic, sporting, creative, vocational or community endeavours.
Aimee will be presented with her award at the Year 12 Graduation ceremony to hopefully be held later in the year. The citation recognising why Aimee was chosen for this prestigious award is below:

Aimee is a woman of Mercy who currently serves Catherine McAuley as School Captain. She loves learning and an academic challenge. Aimee has successfully completed the Accelerated Maths course and has entered many Mathematical and Science competitions. Aimee has generously assisted others as a Peer Tutor.

Aimee is a talented athlete who has represented the school in a variety of sports. One of Aimee's legacies will be her environmental initiative. She has implemented a program for environmental awareness and a practical application. Aimee quietly inspires others to strive for higher things.

Aimee is a most worthy recipient of the 2021 Bishop's Award.
Congratulations Aimee!