2021 Using Social Media To Make A Positive Impact Globally
18 May 2021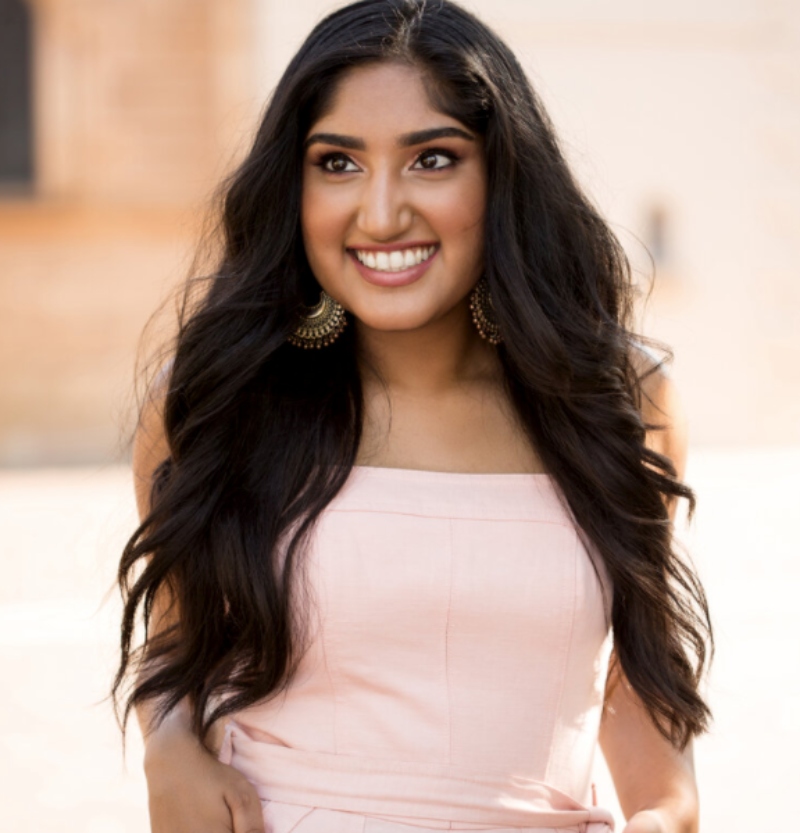 Sanjana Nagesh, Class of 2013, has certainly made an impact with her BrownGirlGang Instagram page, a page self described as "a space featuring inspiring & badass South Asians worldwide!" What started by accident has now become a global community with more than 130,000 followers worldwide including well known celebrities such as actress Mindy Kaling.
Sanjana has attracted lots of media attention with her initiative and has featured in BBC News, Teen Vogue, Huffington Post, The Guardian and Times of India. Huffington Post describes the BrownGirlsGang Instagram page as one filled with "memes to quotes, photos and Q&A's…[and] is a collection of inspiring content that represents and connects South Asian women, whether they are living in India, or perhaps are the children of immigrants in a Western country".

Sanjana said that she created the page in 2017 as she found herself scrolling through Instagram and came across some "insanely talented South Asian influencers". "I was in awe of these women from all career fields - startups, music, art, fashion, sport, science and more - who were finding the most creative ways to fuse traditional elements of 'brown' culture with pop-culture. It was so empowering and validating to finally discover content representing dual cultural identities that I found myself wanting to learn more about each girl and the story behind her work.

I thought to myself, "I wish I could just find all these women in one place. Like a 'girl gang', or more specifically, like a 'brown girl gang' so I can see myself reflected in the media". So I searched up the handle '@browngirlgang', saw no results found…and just made the account myself".

And that is how BrownGirlGang was created!

Sanjana has now just been named on the Forbes 30 Under 30 Asia list. This list comprises activists, entrepreneurs, scientists and young leaders who are considered trailblazers in their field. Following her listing Sanjana posted to her LinkedIn profile that, "This win is not about me, it's a win for anyone who never saw themselves represented in mainstream media. It's a win for anyone who felt like cultural stereotypes should never have existed in the first place and that we're all multifaceted, talented, passionate individuals who can be whatever we want to be".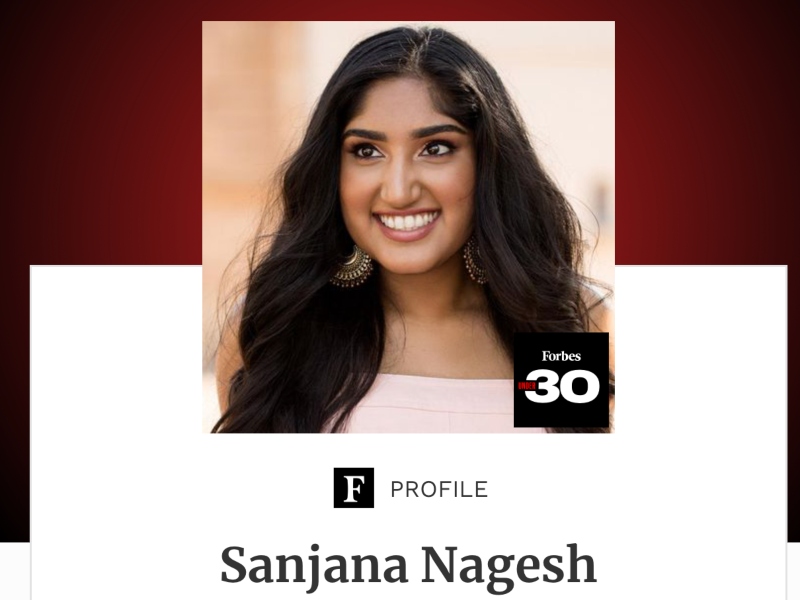 At Catherine McAuley Sanjana was a high achiever and was named on the 2013 HSC High Achievers List for English Extension 1, Advanced English and Studies of Religion 1. She was a debating student, peer support leader and regular volunteer on school open days.

Presently Sanjana is certainly keeping busy as she is part of the Community Team at AirTree Ventures, a venture capital firm that invests in Australia and New Zealand's most ambitious technology entrepreneurs, and is a final year UNSW student where she is completing a marketing degree. She describes herself as someone who is passionate about entrepreneurship, content creation and using social media to make a positive impact globally.

Read more about Sanjana Nagesh and the BrownGirlGang.