2022 Students Gather For First SRC Meeting Of The Year
23 Feb 2022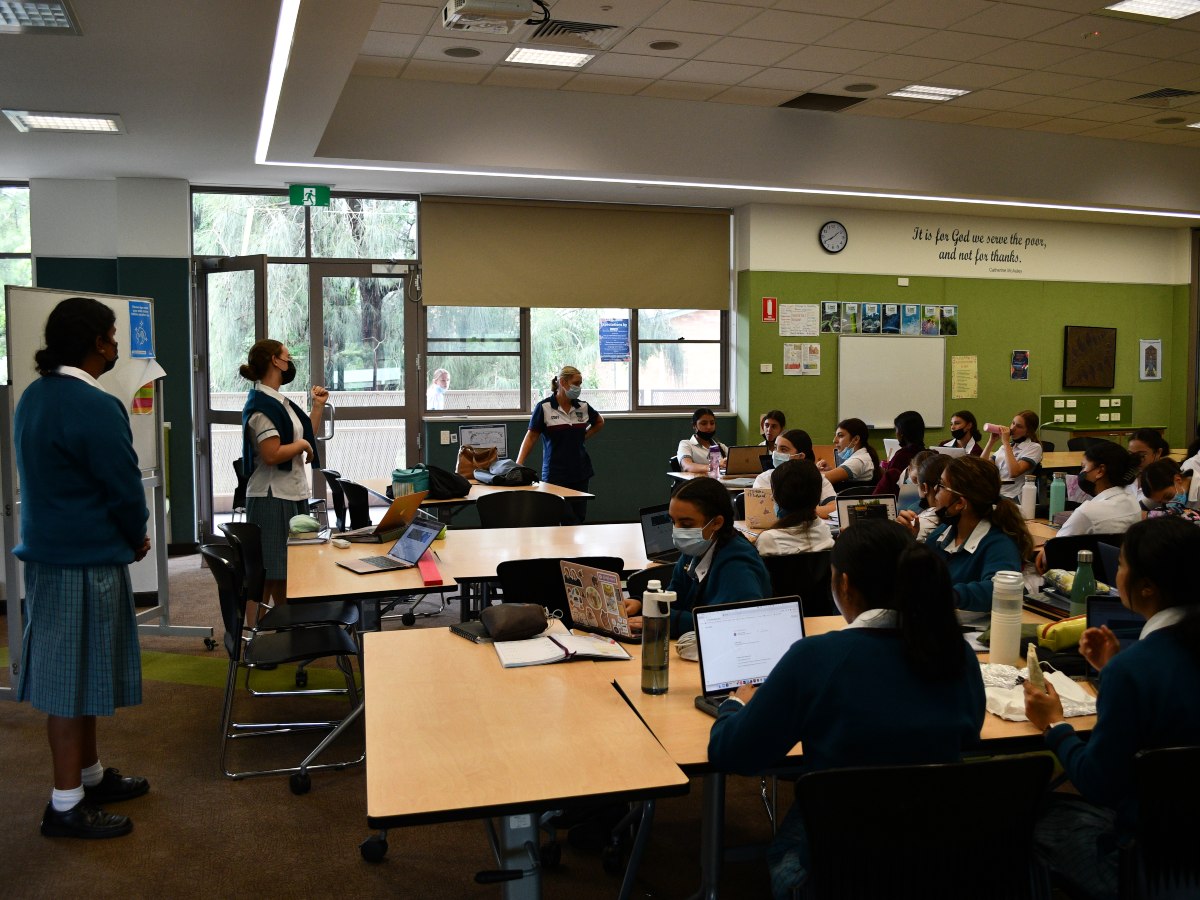 School Captains Victoria C. and Zara Z. gathered all the student representatives who make up the SRC together yesterday for the first SRC meeting of the year.
The Student Representative Council will meet twice a term. As, in the words of Mrs Beadman, Year 12 Coordinator, "the eyes and ears of the student body" the SRC members will listen to what students are talking about in their Homerooms and report back to the committee any concerns or issues. The aim of the SRC is to come up with solutions and strategies as needed.

The School Captains reminded the students of the school theme for this year, 'Grow In Unity' and that the SRC exists to serve all students.