National Simultaneous Story Time 11am Wednesday 25th May 2022
18 May 2022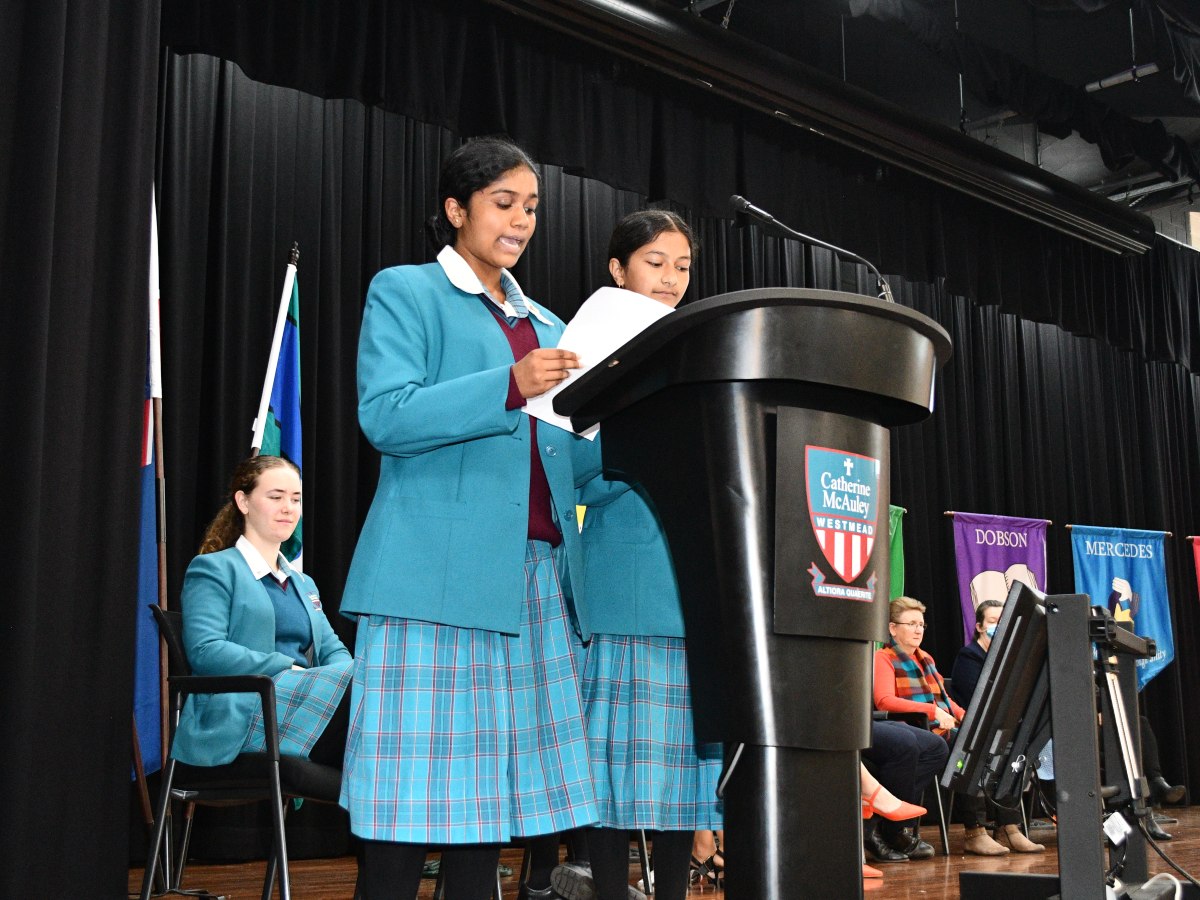 Year 8 Library Ambassadors Chanelle W. and Valencia R. speaking at the school assembly about National Simultaneous Story Time.
At 11am on Wednesday, 25th May libraries, schools, homes and children facilities all over the country will sit down and simultaneously read the book 'Family Tree' by Josh Pyke and Ronojoy Ghosh as part of the annual National Simultaneous Storytime. This is an annual event organised by the Australian Library and Information Association (ALIA) and Catherine McAuley will be joining in!
Students will be invited to come to the library at 11am (recess) next Wednesday and enjoy some old fashioned story time with the library staff as they read this year's book, Family Tree. A beautiful picture book described as a heartfelt celebration of family, community and the seasons of life.

To accompany this event the library has created a 3D tree in the library for students to hang their own personal book recommendations. Students can collect a gumleaf, write the title and genre of a book they have really enjoyed and attach it to the tree.