2021 Mercy Values in Action
12 Oct 2021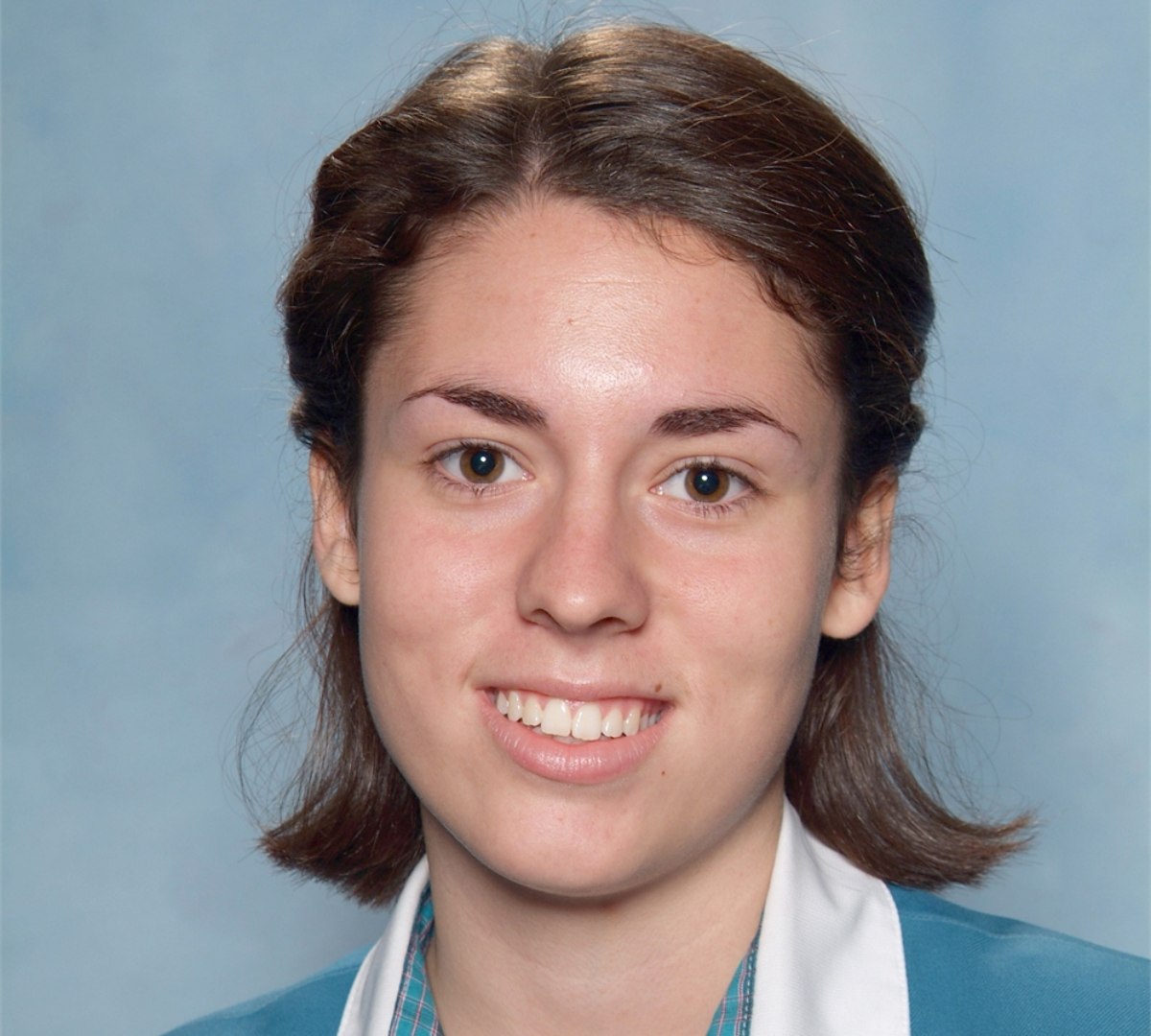 Erica Vogels, Class of 2011 was destined for a career where she could make a difference; a trait which started in her high school years at Catherine McAuley as Vice School Captain and President of the Student Representative Council.
With jobs working for the Fred Hollows Foundation, the Pacific Gender Section of the Department of Foreign Affairs and Trade (DFAT) and currently deployed by DFAT to Papua New Guinea as a junior diplomat as part of DFAT's Pacific COVID-19 taskforce, Erica is certainly working hard to make a difference.

"Catherine McAuley's focus on the Mercy values influenced and shaped my core values in my teenage years and are still values that I consider powerful drivers in the decisions I make today", says Erica. "When I finished school I wasn't exactly sure what I wanted to do but I knew I wanted to make a difference". Erica completed a Bachelor of Law (Honours) and Arts at Macquarie University and whilst studying held positions at the Fred Hollows Foundation, NSW Parliament and sat on the Board of Interns Australia, an organisation set up by students for students to ensure that they obtain fair treatment while working in unpaid internships.

After completing her degree Erica was employed at the Attorney General's Department and had the opportunity to work in gender equality with the Pacific Island Law Officer's Network. She travelled to Samoa where she was part of the organising team for the Pacific Women's Forum. Erica assisted with delivering a workshop on interviewing vulnerable witnesses in a court setting, an experience she describes as both amazing and humbling.

Erica with a recent vaccine delivery which was received in country.
In 2020 Erica started working at the Department of Foreign Affairs and Trade as a senior policy officer in the Pacific Gender Section and shortly after was deployed to DFAT's Pacific COVID-19 taskforce. In this role Erica worked to deliver the Step-Up agenda, which is designed to help manage the social, economic and health impacts of COVID-19 in the region. One of the initial tasks Erica was involved with was maintaining an essential services and humanitarian corridor through the Pacific.
In June 2021 Erica was posted to Papua New Guinea as a Junior Diplomat and in this role is working with the health team to assist with delivering COVID-19 vaccines. The role involves working with the PNG government, the World Health Organisation, UNICEF and a number of NGOs to assist in vaccinating PNG's adult population against COVID-19. "To have the opportunity to work on something topical with the opportunity to contribute to the work that is addressing the pandemic is something I find quite meaningful", says Erica.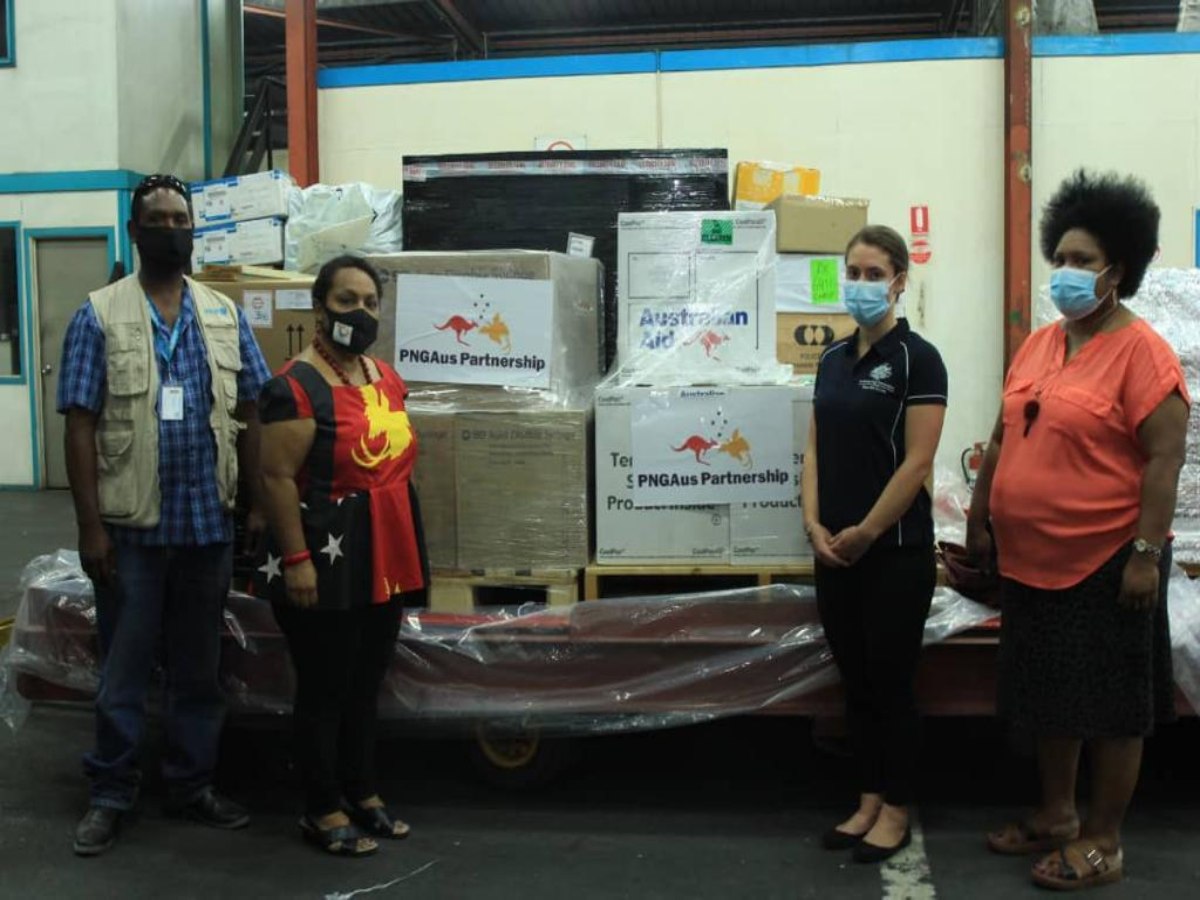 Erica, third from left, is currently a Junior Diplomat in PNG with The Department of Foreign Affairs and Trade.
When I finished Year 12 I knew I wanted to work in the area of aid and development because I am a people person. I enjoy working with others". While at Catherine McAuley Erica was awarded the Graduating Class of 2011 Long Tan Award for Leadership and Teamwork, an award given to the student who has best demonstrated the qualities of leadership, teamwork, problem solving, resourcefulness and cooperation, so it is fitting that Erica has gone on to have a career where she can best use these skills.

Erica's advice for McAuley students who have an interest in working in social justice is to follow their passions and always keep a lookout for any opportunities. "While at school just simply being involved in extracurricular activities has helped me in my career as I was able to work out what I was passionate about and it taught me how to balance competing interests", she says. Erica was a member of the school debating team, the mock trial team, performed in school plays, competed in the Voice of Youth competition and Tournament of the Minds. She was also a strong swimmer and participated in all the school swimming carnivals. "Social justice opportunities aren't always promoted as much as corporate opportunities so attending events to learn more about the industry or doing internships is really helpful to work out what your interests are and exactly what sector you want to work in. They also provide an opportunity to network and make connections in the industry which can be really helpful".

Erica says she looks forward to continuing her work in gender equality at DFAT and hopes to do more postings where she will have an opportunity to work with Australian Aid in the Pacific region and beyond. Erica Vogels, Class of 2011 is certainly an example of McAuley Girls Doing Amazing Things!