2021 F1 in Schools STEM Challenge
07 May 2021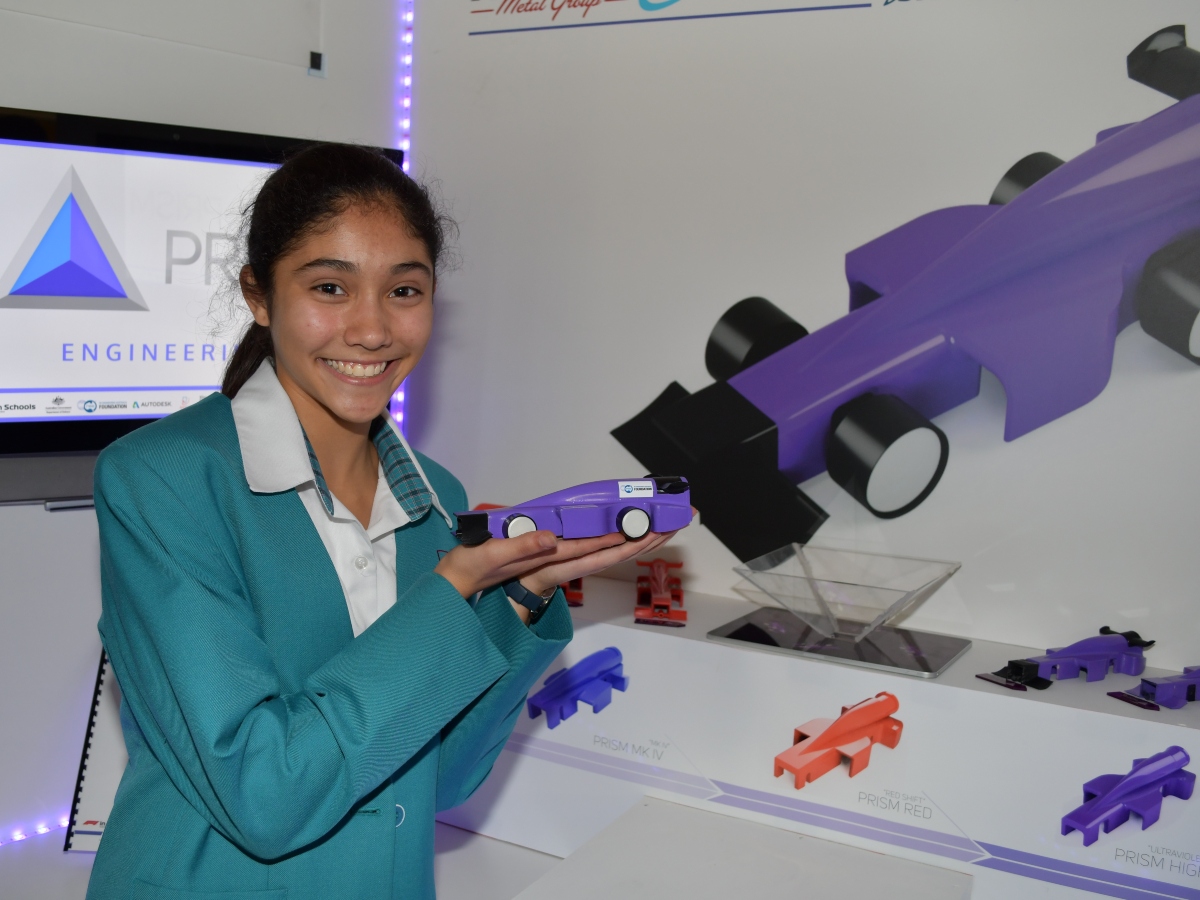 Year 11 Catherine McAuley student Natasha Muttoo has taken on the challenge with her PRISM teammates of developing the world's fastest miniature F1 car.
Natasha is part of the combined Parramatta Marist and Catherine McAuley F1 in Schools Team (team name PRISM) who competed last month in the Australian National Final. The team made the finals after finishing 4th in the State competition.
The F1 in Schools STEM Challenge is the world's foremost student competition for Science, Technology, Engineering and Mathematics. Each year more than 17,000 schools in 52 nations take part and in Australia approximately 22,000 students are involved.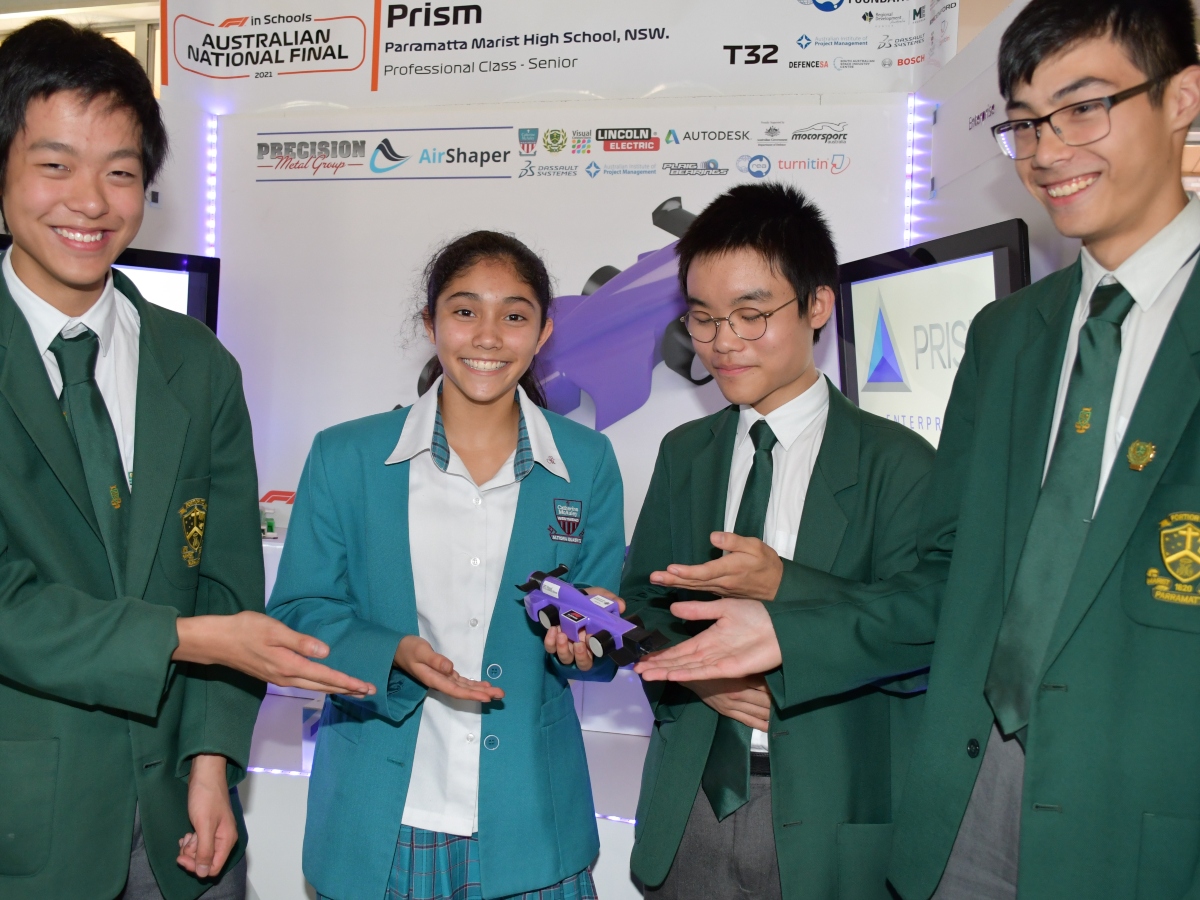 Mimicking the world of a Formula One team, groups of students have to follow a pathway of engineering and manufacturing disciplines: design, analyse, test, make and race. They are provided with access to real-world technology such as 3D CAD/CAM/CAE engineering design software and soon become proficient in areas such as coding, computational fluid dynamics and finite element analysis. The program helps to develop in students the skills of problem solving, project management, communication, presentation, teamwork, innovation, self-promotion, collaboration, marketing and entrepreneurialism.
The Australian National Final racing days were held on 22nd and 23rd April and last Friday on 30th April the team participated in an online team interview with the judging panel. They were judged on their verbal presentation; engineering - manufacturing; engineering - CAD and their trade display.
Results of the final will be released by the 12th May and given Team PRISM has been working on this project for around 16 months they are eagerly awaiting the results. "We really hope to progress to the next stage of the competition and represent Australia at the world finals in June", says Natasha.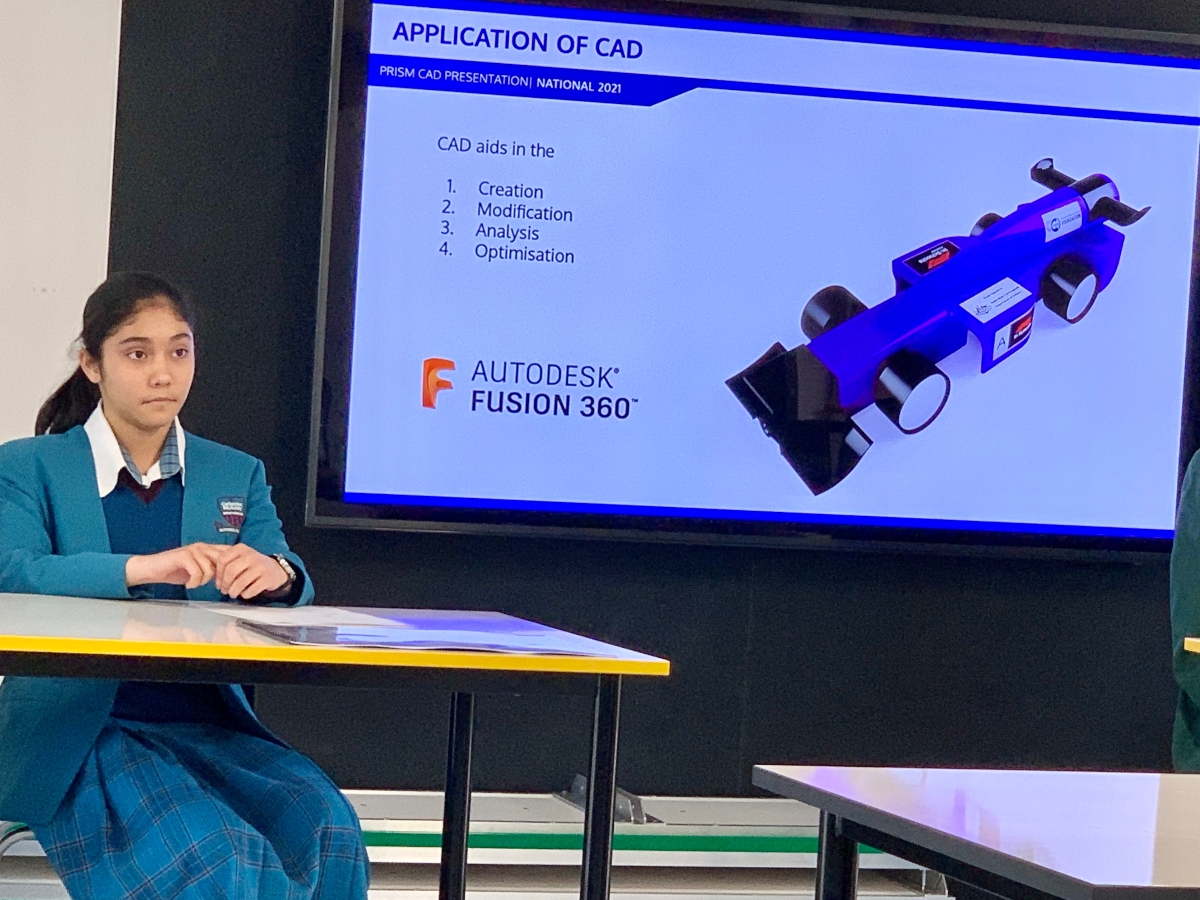 Natasha presenting to the judging panel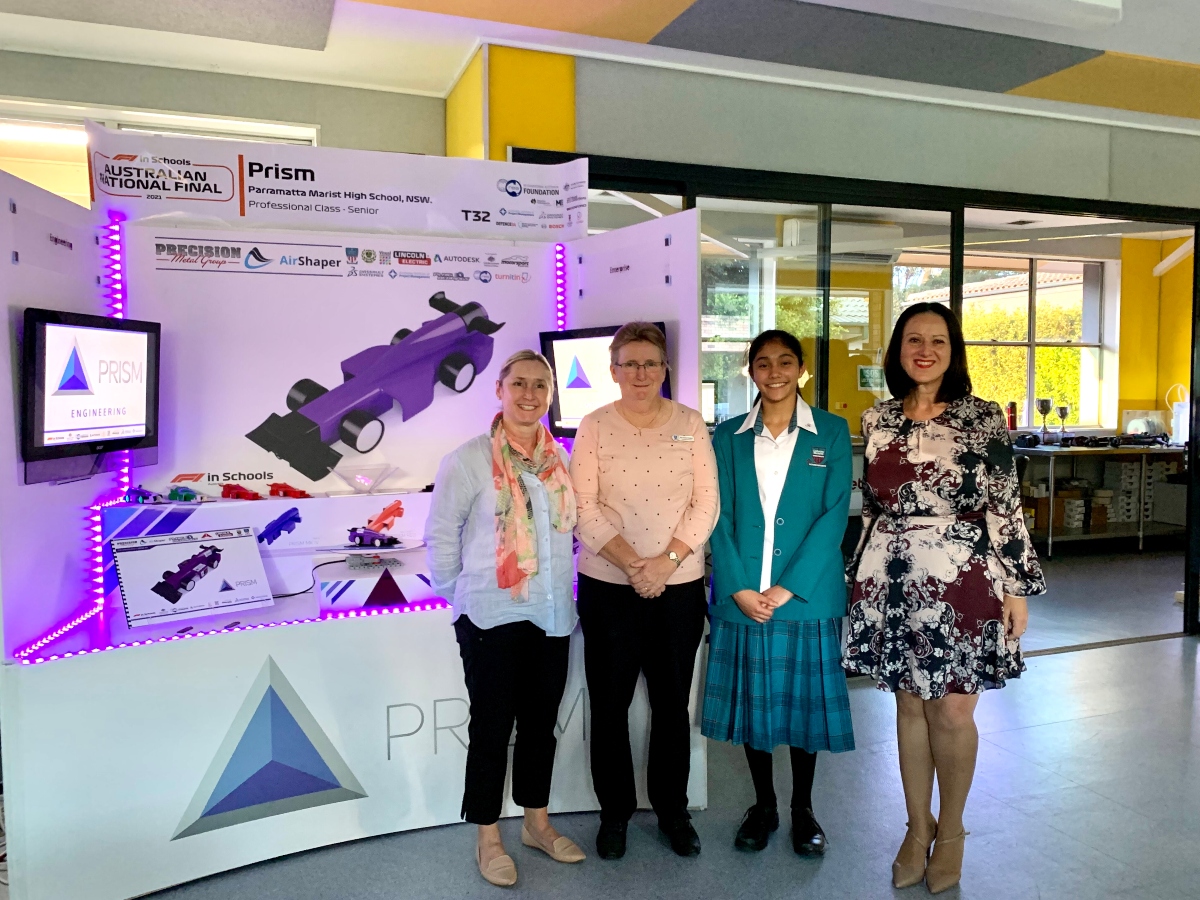 Natasha with from left Year 11 Coordinator Louise Beadman, Assistant Principal Debbie Grigson and School Principal Mary Refalo
The PRISM Team consists of Jared So, Parramatta Marist, Team and Enterprise Manager; Natasha Muttoo, Catherine McAuley, CAD and Manufacturing Engineer; Ethan So, Parramatta Marist, Aerodynamics and Mechanics Engineer and Diederik Lubbers, Parramatta Marist, Marketing Manager.
A very big thank you to the sponsors of PRISM who have contributed to their success, especially Precision Metals Group, Airshaper, Plaig Bearings and AllPlastics Engineering.