2021 Duke of Edinburgh Students Learn Key Skills for Their Adventurous Journey
29 May 2021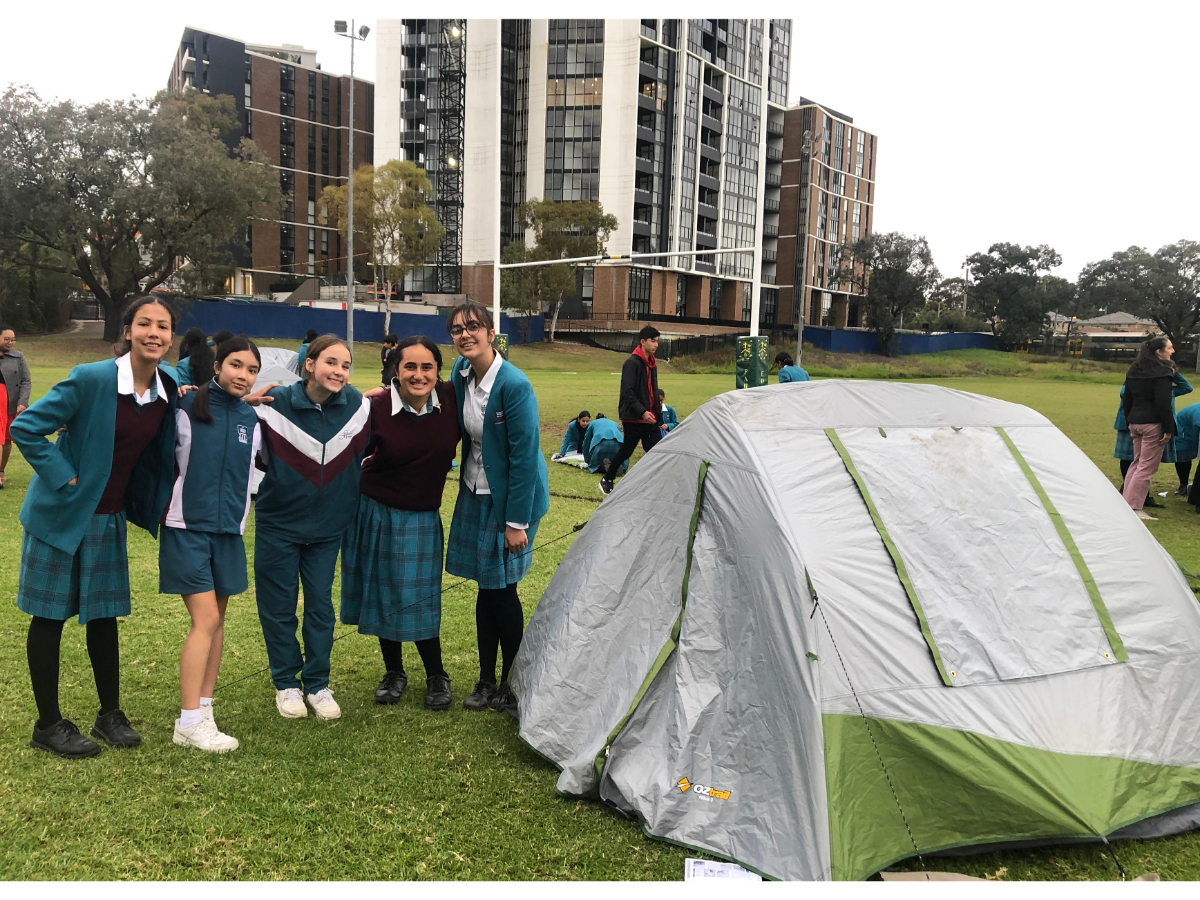 Students who are undertaking the Duke of Edinburgh International Award meet each Friday afternoon after school to learn some of the skills they will need to complete their practise journey camp in the Spring.
The 41 students who have registered to complete the program have so far participated in workshops on teamwork and familiarising themselves with the requirements of the adventurous journey component of the award. In future sessions the students will learn skills in areas such as orienteering, cooking their own food and first aid. Students are also participating in a range of physical activities, are learning new skills and volunteering in the community.

On Friday, 21st May the students learnt how to pitch a tent, a skill they will need for their adventurous journey.
Kayleigh, Year 11, is completing the Duke of Ed because she says she wants to have a fun experience with her friends and she will be able to add her participation to her university application. "I'm looking forward to the adventurous journey with the other girls and being able to put to use all the skills we will be taught throughout the year", Kayleigh says. "I've volunteered with St John's Ambulance for seven years now so I have chosen that as my service component. With St John's Ambulance I like that I can help the wider community when I go out on duty and treat a range of injuries and the Duke of Ed is another way I can advance my skills".