2021 Combined Catherine McAuley and Parramatta Marist Team Places 5th in F1 in Schools National Final
25 May 2021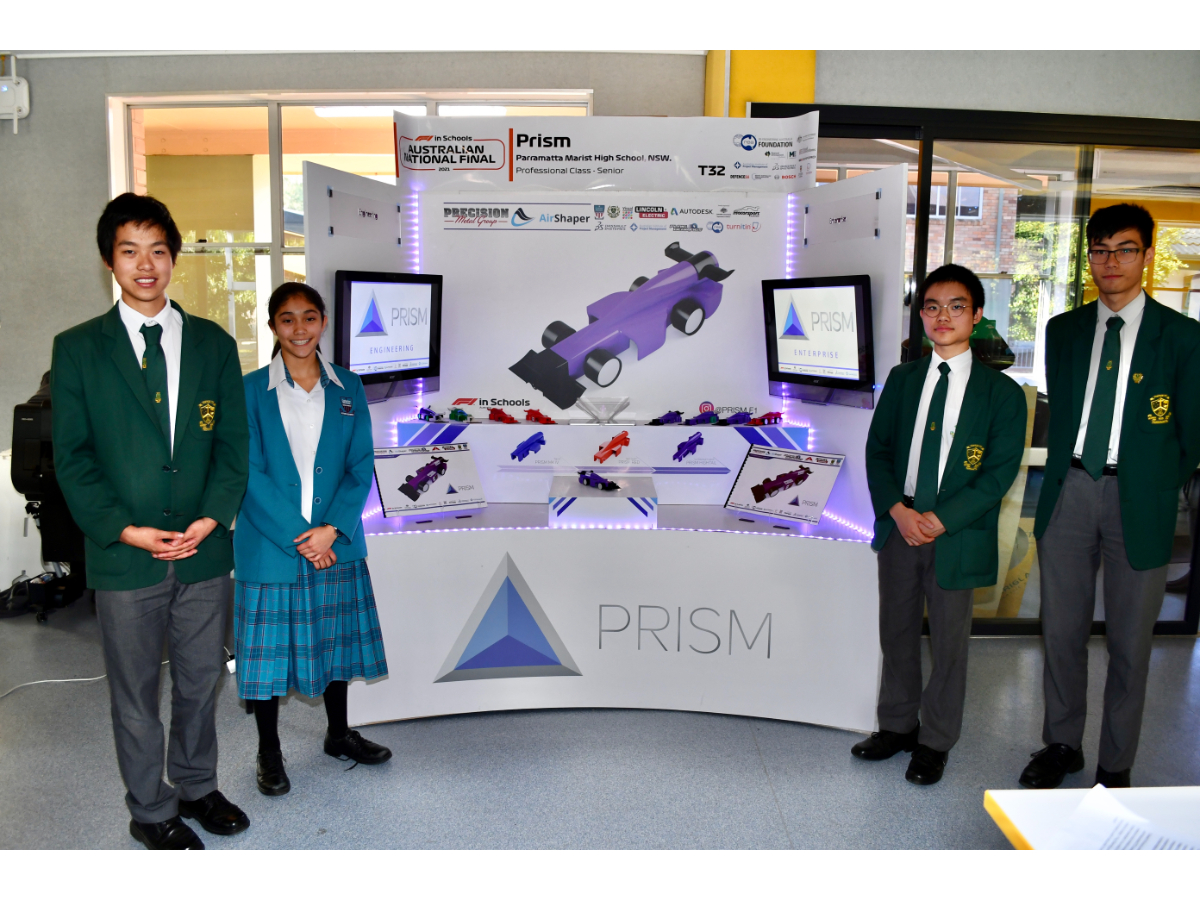 The results of the F1 in Schools National Final were announced today and Team PRISM, the combined team from Catherine McAuley and Parramatta Marist, placed 5th in Australia in the Professional Class!
It was a nail biting final, released today via Youtube, with PRISM winning their quarter final and making it through to the semi-final before they were knocked out. With 17 teams competing this was a great result.

The Professional Class is for students who have previously competed in the Development Class or who wanted to compete at a higher level. It offers students the greatest opportunity to demonstrate their design and innovation skills.

The overall results for PRISM were the 3rd fastest lap time (early in the final they were actually the first car to break the 1.2 second barrier with a time of 1.195), the 4th fastest grand prix time and finished with an overall result of 5th.

The F1 in Schools STEM Challenge is the world's foremost student competition for Science, Technology, Engineering and Mathematics. Mimicking the world of a Formula One team, students have to work as a team to develop their miniature racing car and were judged not only on their racing time but also their understanding of engineering CAD, the manufacturing process and team marketing. Taking part in the F1 in Schools competition gives students the skills to help them in the transition from school to work and aims to build in students the confidence and employability skills industry is looking for.

Natasha, the Catherine McAuley student on the team, and her Parramatta Marist team mates, are now involved in mentoring younger students for the 2021 competition.