2021 Catherine McAuley Team Selected as Metro Minds STEAM Challenge Finalist
02 Sep 2021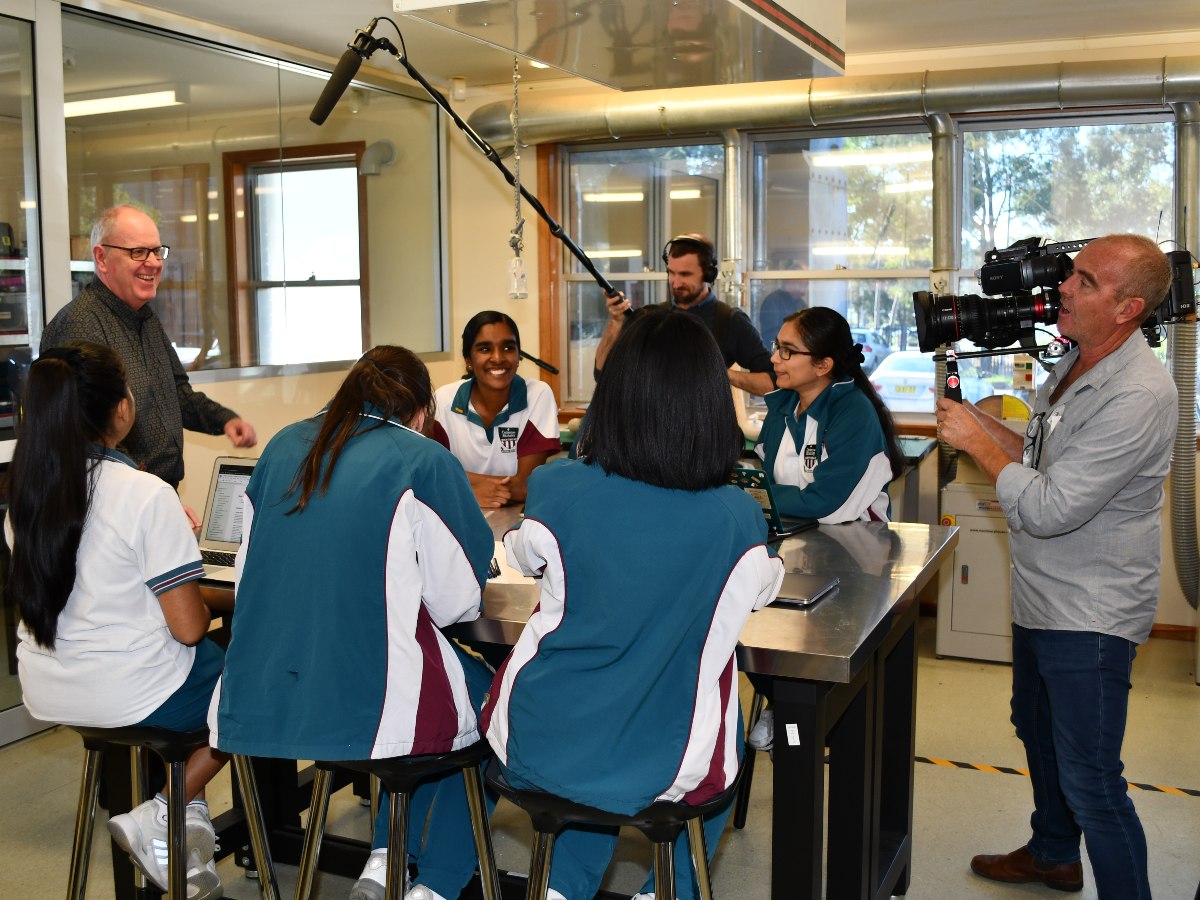 Last term Catherine McAuley had five teams from the Years 9 and 10 STEM Club enter the Metro Minds STEAM Challenge. This challenge involved solving an authentic challenge or harnessing an opportunity related to Sydney's biggest public transport project, the new Sydney Metro.
Sydney Metro selected one of the Catherine McAuley Westmead teams as a finalist - congratulations Ashyra C, Michelle B, Arwen-Cady F, Patricia B, Nikita B and Mary F!

The finalist team looked at the issue of overcrowding on carriages. "Our idea was to display the capacity per carriage on Metro platform screen doors", says Ashyra. "We were extremely passionate about this idea because it would reduce overcrowding within carriages thereby improving customer experience. We approached this exciting opportunity using the design-thinking process, which revolves around empathising with the Metro users' challenges, then researching and prototyping the most innovative way of solving the users' problems."
Due to the final event being unable to be held in person Sydney Metro have not announced a winner but have instead recognised all finalists. This took place at an online event on 12th August 2021 where teams could hear how the other six finalist schools approached the challenge and teams could receive feedback from the Sydney Metro experts.
Thank you to the STEM Club, Ms Refalo and Ms Mani for encouraging and supporting the students with this project.