Academic High Achievers From Class of 2021 Return To School
17 Feb 2022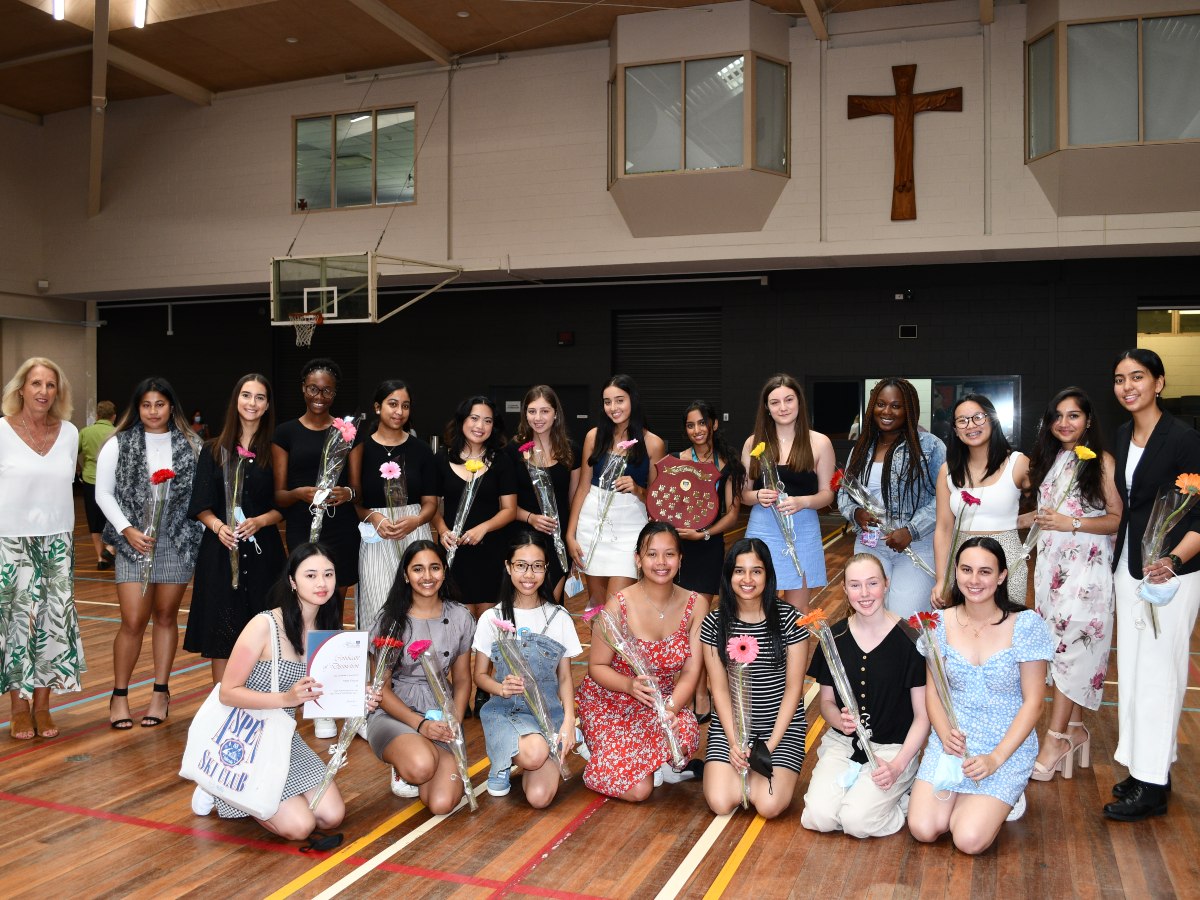 Students from the Class of 2021 returned to school on Wednesday, 16th February for the Academic High Achievers' Assembly.
The High Achievers' Assembly is held each year and attended by students who received the highest marks in the HSC. The School Dux is also announced. This year the assembly was live streamed to students who watched in their Homerooms and to parents watching at home.
The School Dux for 2021 is Elanah Sebastian who achieved an overall ATAR of 98.95 and was awarded a NSW Premier's Award for All-Round Excellence. Elanah achieved a band 6 in Studies of Religion 1, Business Studies, English Advanced, English Extension 1, Legal Studies, Mathematics Standard 2 and PDHPE. She has accepted an offer from University of NSW to study a Bachelor Commerce / Bachelor of Laws.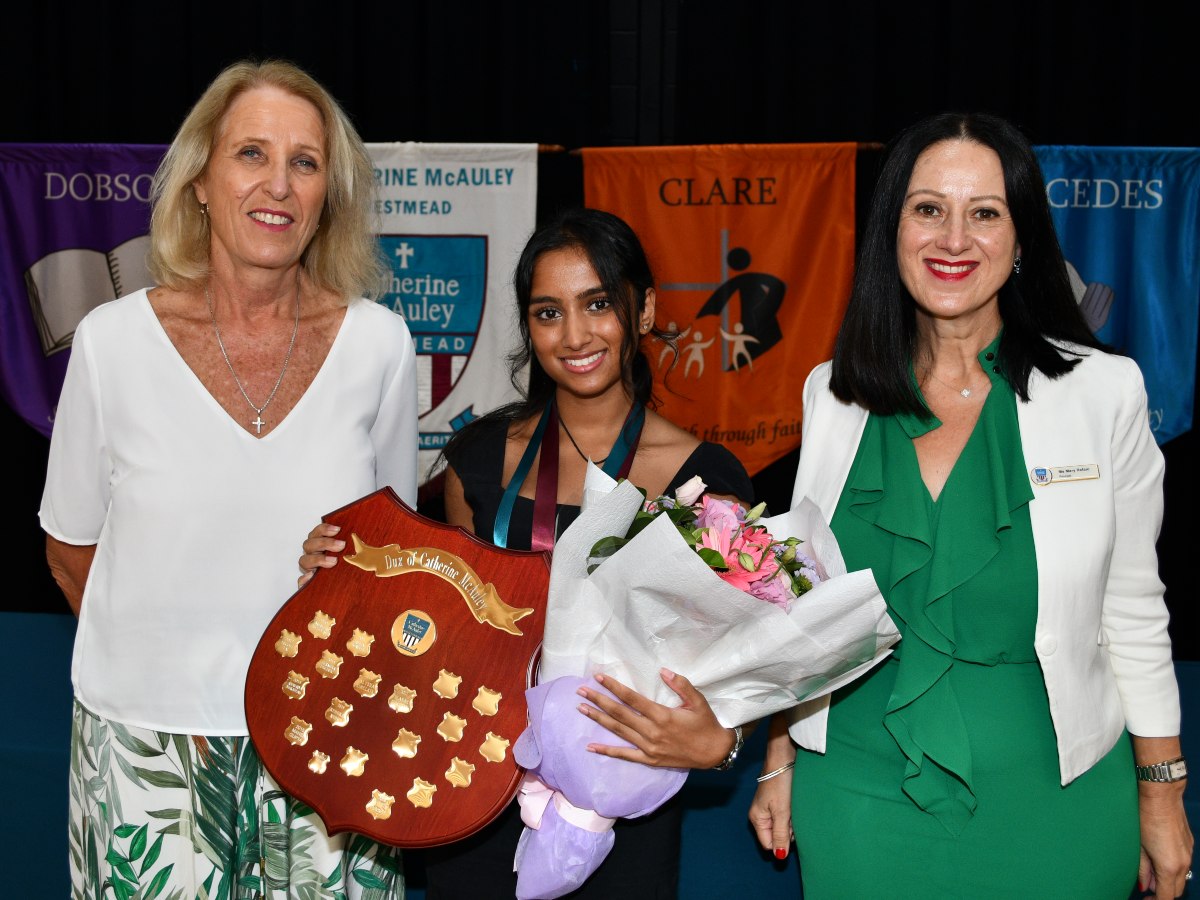 Elanah Sebastian, Dux 2021, standing with Year 12 2021 Coordinator Mrs Leanne Kempys and School Principal Ms Mary Refalo
Mr Jaie Skinner, Assistant Principal, told the school assembly that of the students present each of them had achieved an ATAR of 90 or above, placing them in the top 10% of the state, with our highest placed student ranked in the top 1%. One student was named as an All Rounder for achieving a Band 6 in at least 10 units; three students were named as 'Top Achievers' meaning that they placed in the top 10 of their course; and one student was awarded a distinction for outstanding research in her Personal Interest Project, in Society and Culture.
"A number of students in the year knew that they had secured a place at University before they had sat any exams at all", Mr Skinner said. "They were selected because of their ability to juggle their academic workload at the same time as holding significant leadership roles in the school or wider community".
Mr Skinner continued, "While our focus today is on the high level of success of these students, we also acknowledge the accomplishments of the whole Class of 2021. 64 students were named on the merit list meaning that they achieved a band 6 result in at least one of their courses. A significant number of the year group have been offered a place at university or TAFE, and 54% of all exams undertaken were results in Bands 5 and 6. This demonstrates the breadth and commitment of these girls".
"Finally, we also acknowledge those students whose results showed exceptional learning gain. As a school we analyse student results and are able to identify those who performed well beyond expectations. We call this 'learning gain' and it demonstrates the hard work and dedication of these girls and their teachers".

Well done to the entire Class of 2021! Catherine McAuley Westmead acknowledges your hard work and commitment, and we congratulate you on your success, which is measured in many ways, not just by the final mark you received.