Outstanding HSC Results 2020
18 Dec 2020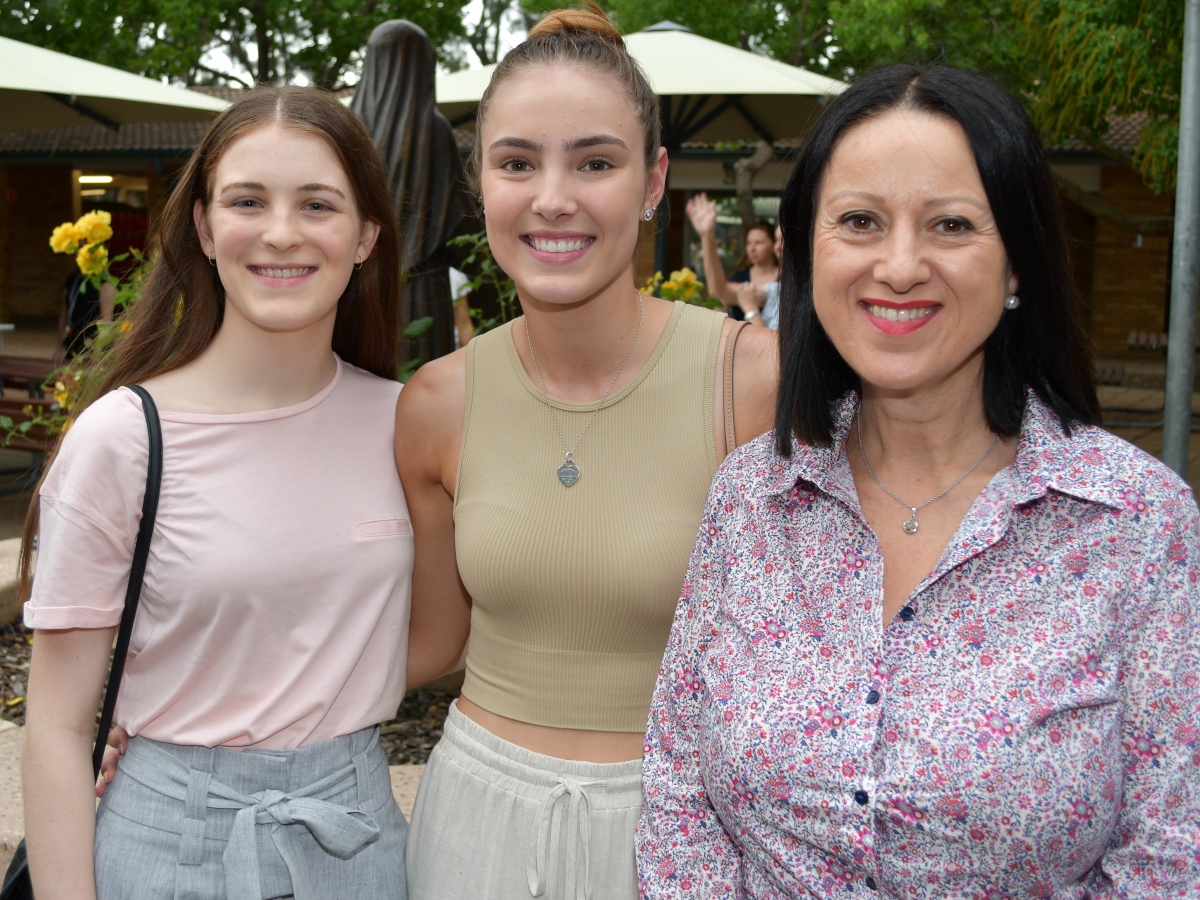 Congratulations to the Class of 2020 on outstanding HSC results!
Catherine McAuley was above State average in 90% of courses, 98 band 6 results were achieved and 442 band 5 results.

Three Catherine McAuley students have been awarded a NSW Premier's Award for All-Round Excellence. They achieved a band 6 in 10 or more units. Congratulations to Alysha S., Elizabeth B. and Sian V. Shown in photo above is Alysha and Elizabeth with School Principal, Ms Refalo.

The school had four students place in the Top 10 of a course:

3rd Place in English Standard - Holli Smith
3rd Place in Human Services Examination - Sian Vaz
4th Place in Business Services - Adrienne Limjap (shown in photo below with her teachers)
9th Place in Mathematics Standard - Leah Salt

Three students have been nominated for 'Texstyle', the HSC Textiles and Design Showcase.

Congratulations to all students!