2021 Opening School Mass
09 Feb 2021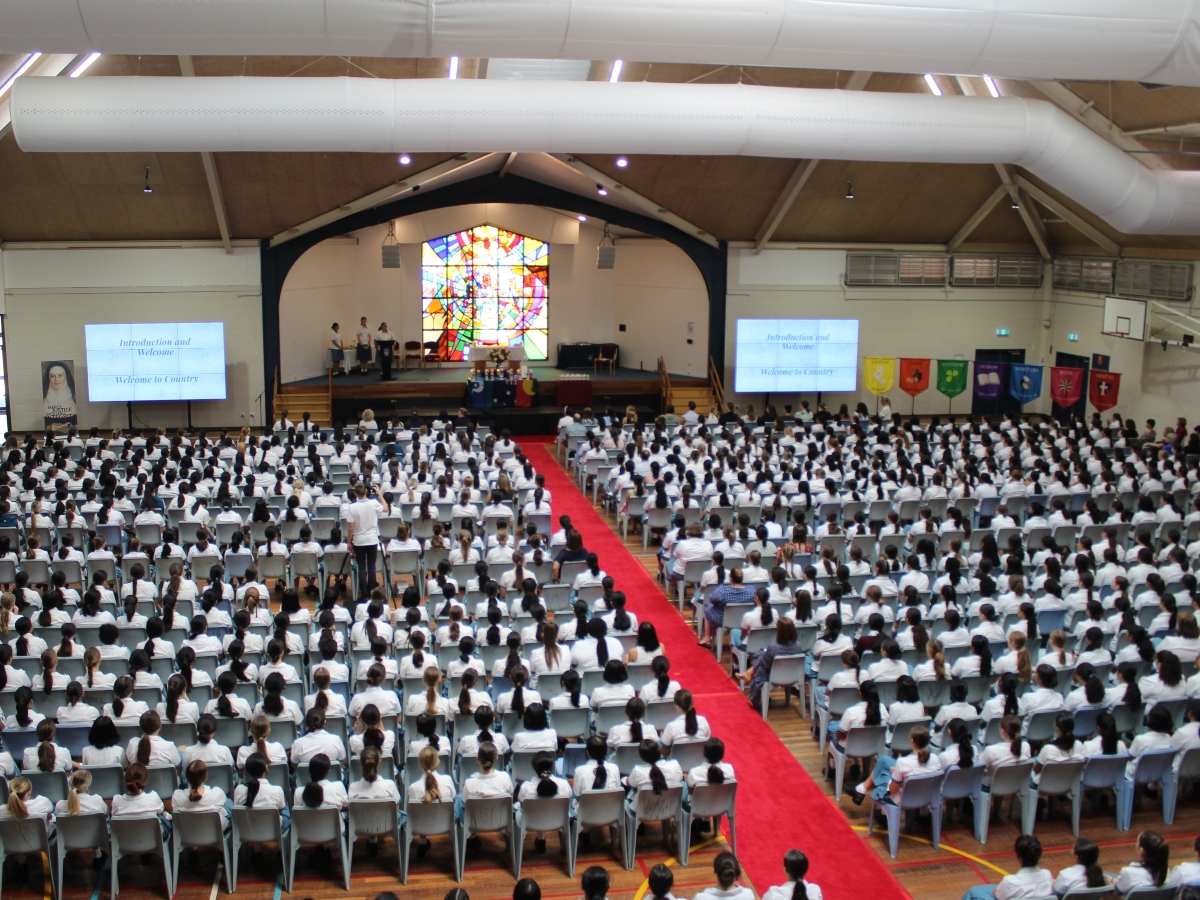 The school joined together in the Morley Centre on Friday, 5th February for the Opening School Mass. The Mass was celebrated by Father Walter Fogarty, Coordinating Pastor for the Westmead Catholic Community.
At the Mass the Year 7 students received their school bibles and, along with other new members of the school community, were welcomed into the 'Circle of Mercy' where the whole school community prays for God's blessing on their studies ahead and welcomes them to the school.

At the conclusion of the Mass the Years 7-12 SRC representatives, Year 10 Peer Support Mentors and Years 8-10 House, Mercy in Action (MAG) and Liturgy leaders received their badges of office.