The creation of a warm and inclusive community where all feel safe and valued, is a key focus of life at Catherine McAuley.
Catherine McAuley's Pastoral Care Program complements our learning and teaching strategies to provide academic care for all students.
The core Mercy Values of mercy, justice, excellence, integrity, courage and hospitality are the foundation for an environment where right relationships are established and the spiritual and emotional wellbeing of the young women in our care is nurtured.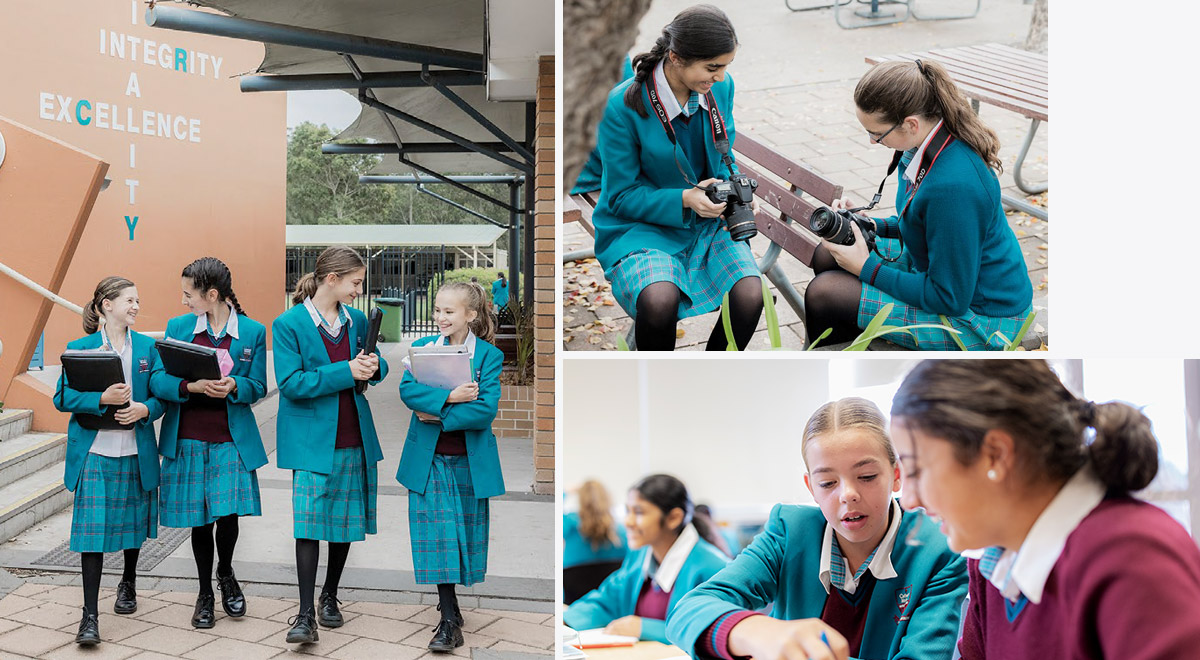 Complementing our academic program, the pastoral care program supports and encourages the development of each student through:
House, Liturgy and Social Justice committees
Student Representative Council
Peer support
Individual guidance and counselling
Youth Forums
Peer Tutoring
Seminars addressing current issues
Merit system
All students belong to a house based homeroom group which meets each day. This enables the interaction and participation of each student and teacher in a personal environment. Year and House groups meet on a regular basis to acknowledge and affirm students' achievements.
Pastoral care programs at each year level are designed to help build resilience, independence and courage within each girl.