Faith Formation is more than the handing on of religious instruction. Its goal is growth in faith, which implies both formation and transformation, leading one to live out the Gospel as part of a believing community.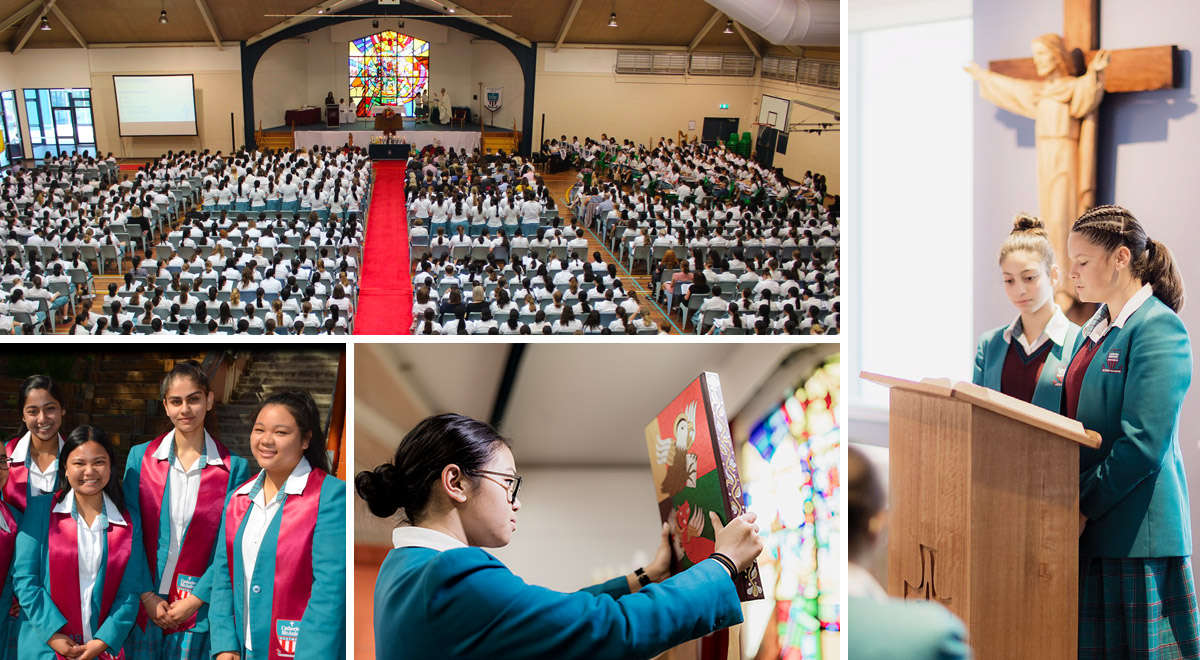 Spiritual life
Prayer has a special role in our daily activities and there are regular opportunities for weekday Mass, Reconciliation, Lenten devotions and the Rosary.
Throughout the year, members of the school community gather to celebrate our identity as members of a Christ-centred Mercy community, including:
Opening School Mass
The Assumption of the Blessed Virgin Mary
Ash Wednesday Liturgy
Holy Thursday Liturgy
Mercy Day Mass
Year 12 Graduation Mass.
Our school Coordinating Pastor and local priests work closely with the school to provide for the ongoing spiritual needs of our students and families. Retreats and reflection days form a significant part of each girl's spiritual growth, culminating in a three-day residential retreat for senior students.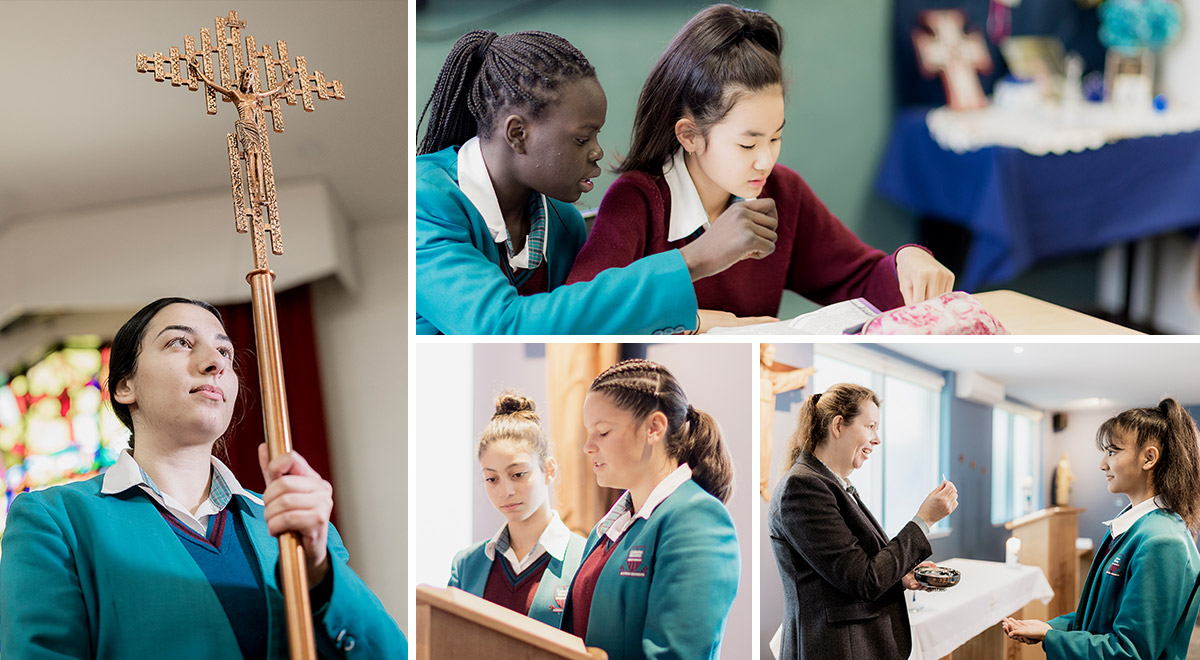 Religious Education
Catherine McAuley follows the Parramatta Diocesan Religious Education Curriculum.
Girls in Years 11 and 12 can choose to study Studies of Religion I or II Unit, in which the school consistently achieves a high standard. In all years, Religious Education combines academic rigour with personal faith development.
The charism and heritage of Catherine McAuley lie at the very heart of our school.
Religious Education is a formal part of the curriculum and our Catholic values underpin all aspects of school life. All students are encouraged to reflect on their personal spirituality and develop a mature understanding and appreciation of Catholic teaching and practice.
God requires that we should be shining lamps giving light to all around us! (Venerable Catherine McAuley)