2022 Your Attitude Can Increase Your Chance of Having a Car Accident
28 Jul 2022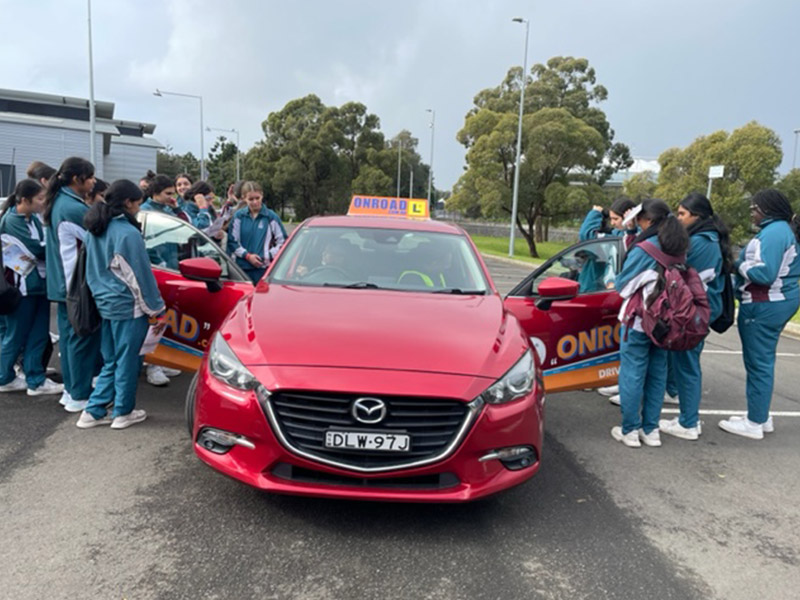 Year 10 students attended the Rotary Youth Driver Awareness Program on Friday, 22nd July.
Samantha, a Year 10 student, was most intrigued to learn at the recent Rotary Youth Driver Awareness (RYDA) Program, which all Year 10 students attended on Friday, that a driver's attitude can affect their driving.
"We learnt how the weather can affect the braking distance of cars, we learnt about the different laws and point systems for L and P plater drivers but what I found most interesting was we learnt how our attitude can affect our driving", says Samantha.
Learning about attitude and its effect was intriguing as we were told that if you drive mad, upset or tired you can increase your chance of crashing significantly. When I begin driving I will definitely remember this and put it into practice so that I can be the safest driver I can.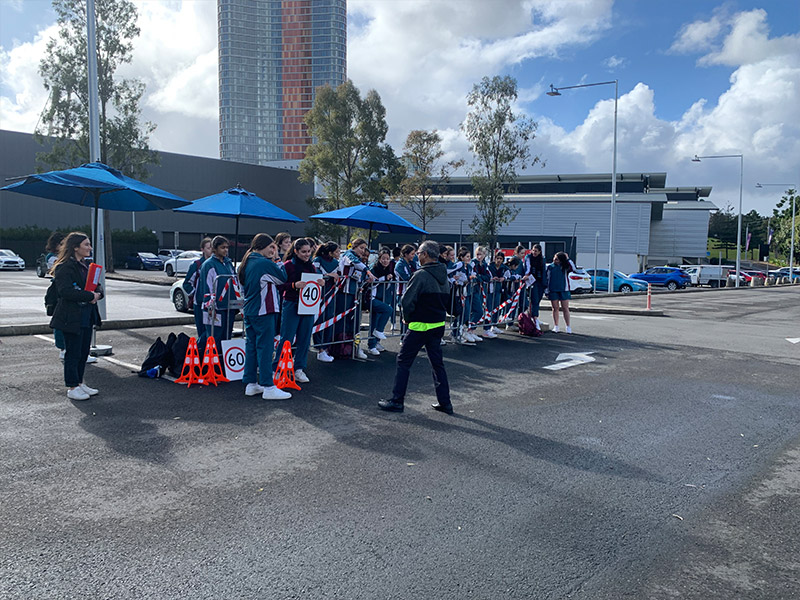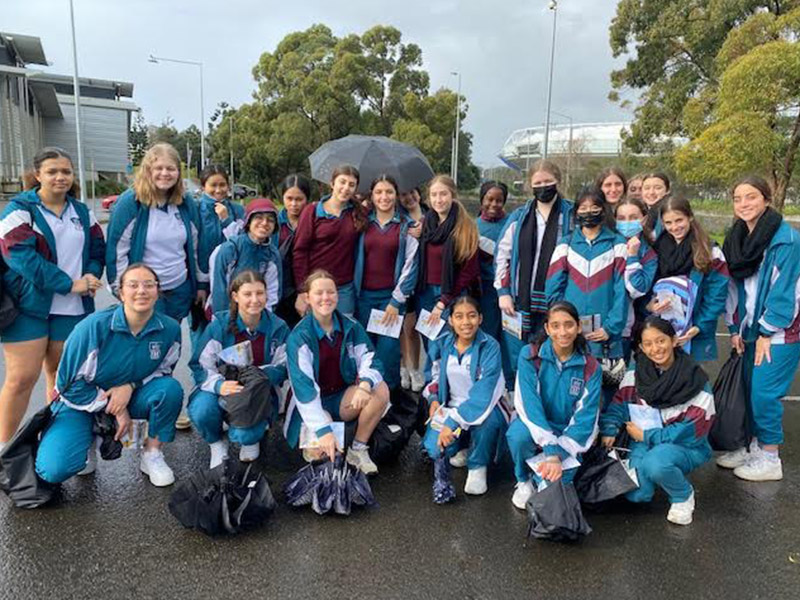 With many Year 10 students currently acquiring or already having their learner's driving permit it was a timely excursion for the students. The RYDA program is organised by Road Safety Education and it was the PDHPE Department who organised for the students to attend as the program compliments what the students have been learning in their PDHPE lessons for their road safety unit.

Throughout the day the students took part in six sessions with a focus on learning about stopping distances, reaction time, making safe decisions - especially if they are not driving but are a passenger, and much more. Shreya found the driving demonstration particularly informative as the students all gathered in the parking lot and watched a demonstration. "We were shown how doubling the speed of a car would almost triple the braking distance and time it takes to stop. This clearly demonstrated to us how important it is to be driving at the correct speed limit and the consequences of not doing the right thing on the road".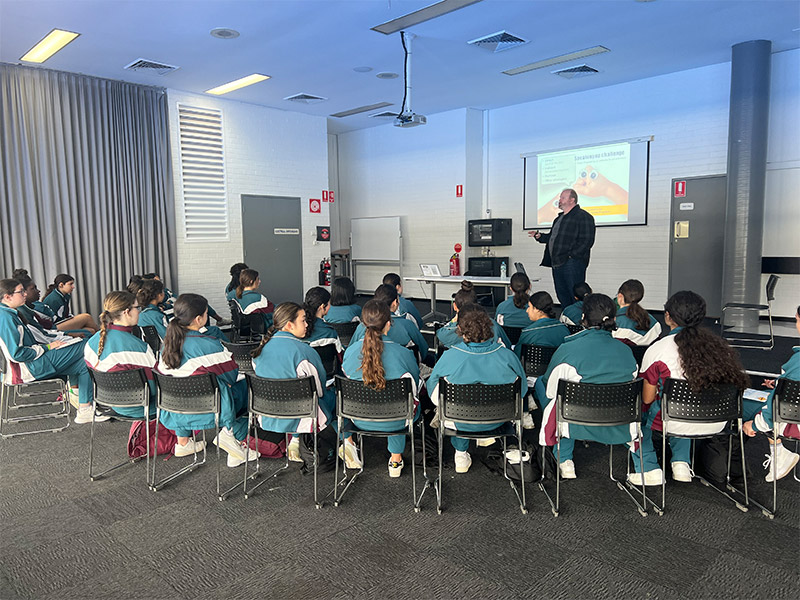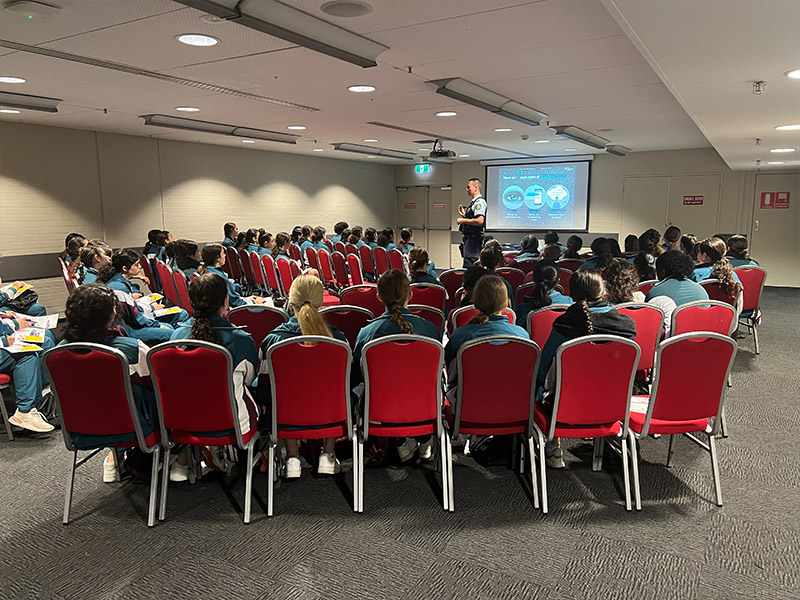 Alyssa was moved by the story from a crash survivor. "Hearing from the crash survivor really put into perspective the dangers we face whilst travelling", she said.
We had an activity we had to participate in after hearing her story. We had to find out how the crash happened by asking a number of questions. The entire Form listened attentively and asked inquisitive questions until we pieced together the puzzle of what had happened. This was a very important learning experience for us as we were faced with the reality of what can happen while driving. I'm sure I speak for everyone when I say we will put everything we heard from RYDA into practice on the roads.