2022 Year 12 Performance Wins Lip Sync Final
29 Jun 2022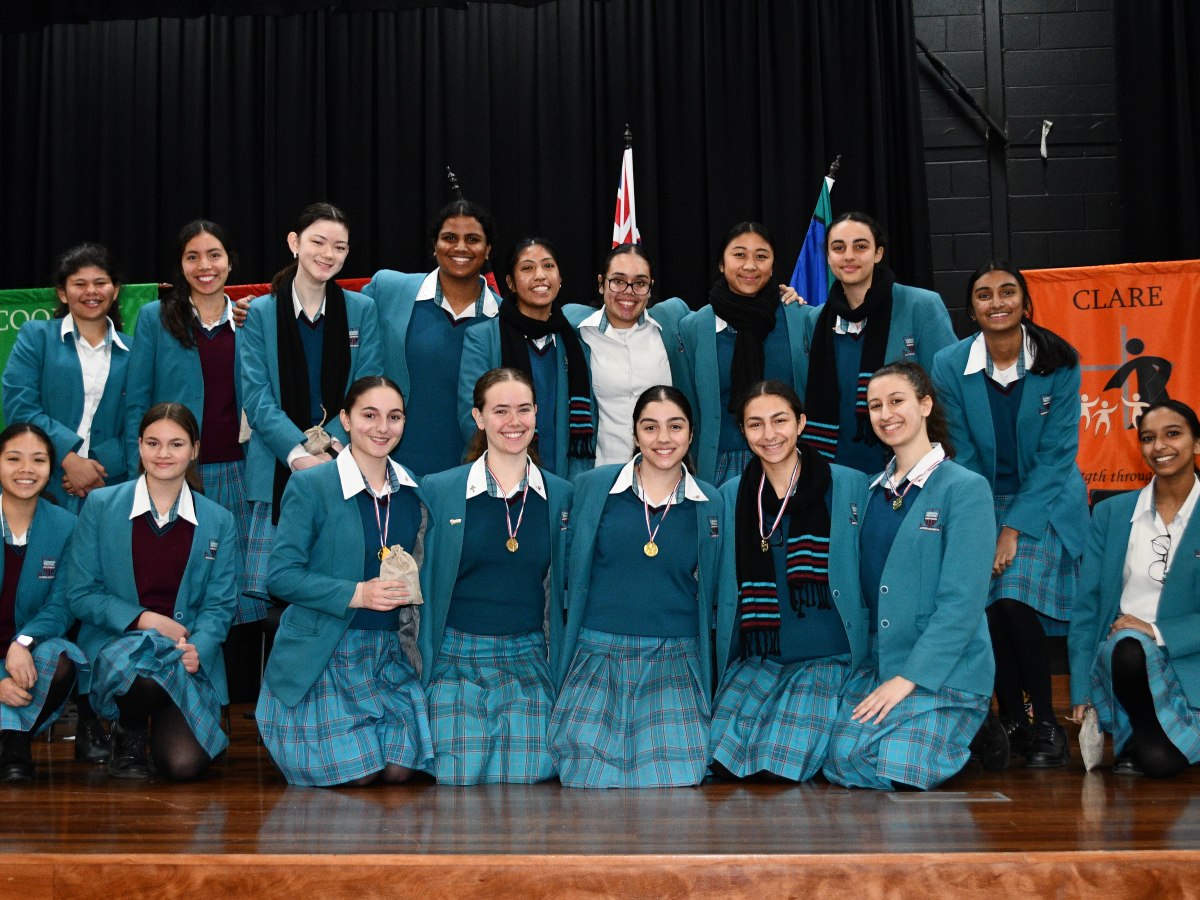 Winners from the Lip Sync Competition
Fundraising for The Parramatta Women's Shelter concluded this week with the Lip Sync Final held at lunchtime in the Morley Centre on Tuesday.
Five acts competed for the title of 'Lip Sync Champions' with all acts providing wonderful entertainment, certainly worthy of the gold coin donation students paid to watch the performances.

Well done to all students who took part in both the heats and the final and congratulations to the winners who were announced at the school assembly on Wednesday this week.

5th - Teachers
4th - 'The Single Ladies', Year 8
3rd - Larissa and Patricia, Year 11
2nd - 'The Family Mercy Girls', Year 12
1st - 'Locas', Year 12

The lip sync competition has been a wonderful fundraising effort by Mercedes and Ryan Houses.