2022 Let Us Talk About The F Word
16 Mar 2022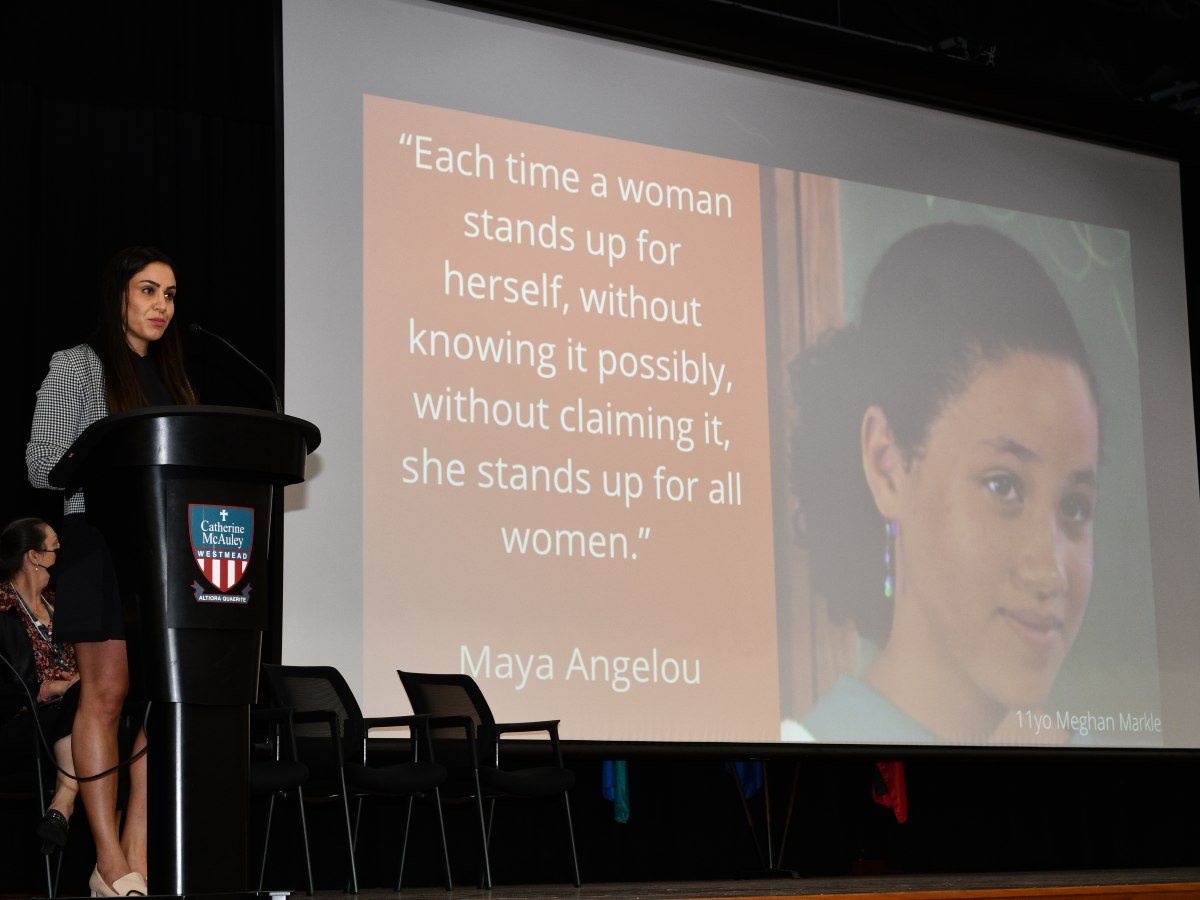 Year 11 students were fortunate enough to listen to a very inspiring speech on Wednesday, 16th March by Dr Mariam Chaalan - family doctor, clinical researcher and educator, as part of the school's International Women's Day celebrations.
Dr Mariam is a rising star on social media and a champion of women's rights. She spoke to the students about feminism, social media and mental health. She spoke about the rights of women to be offered the same education as a man, the same job opportunities, the same pay for the same job, the same respect and the same right to make decisions regarding their own bodies.

"Never forget the privilege of being in this room at this school", Dr Mariam said. "To be able to come to school each day without fearing for your life is a privilege which many young girls around the world do not have. Take advantage of it and pay it forward. Use your education and knowledge to get a seat at the table. And if that table is not available then create your own table!"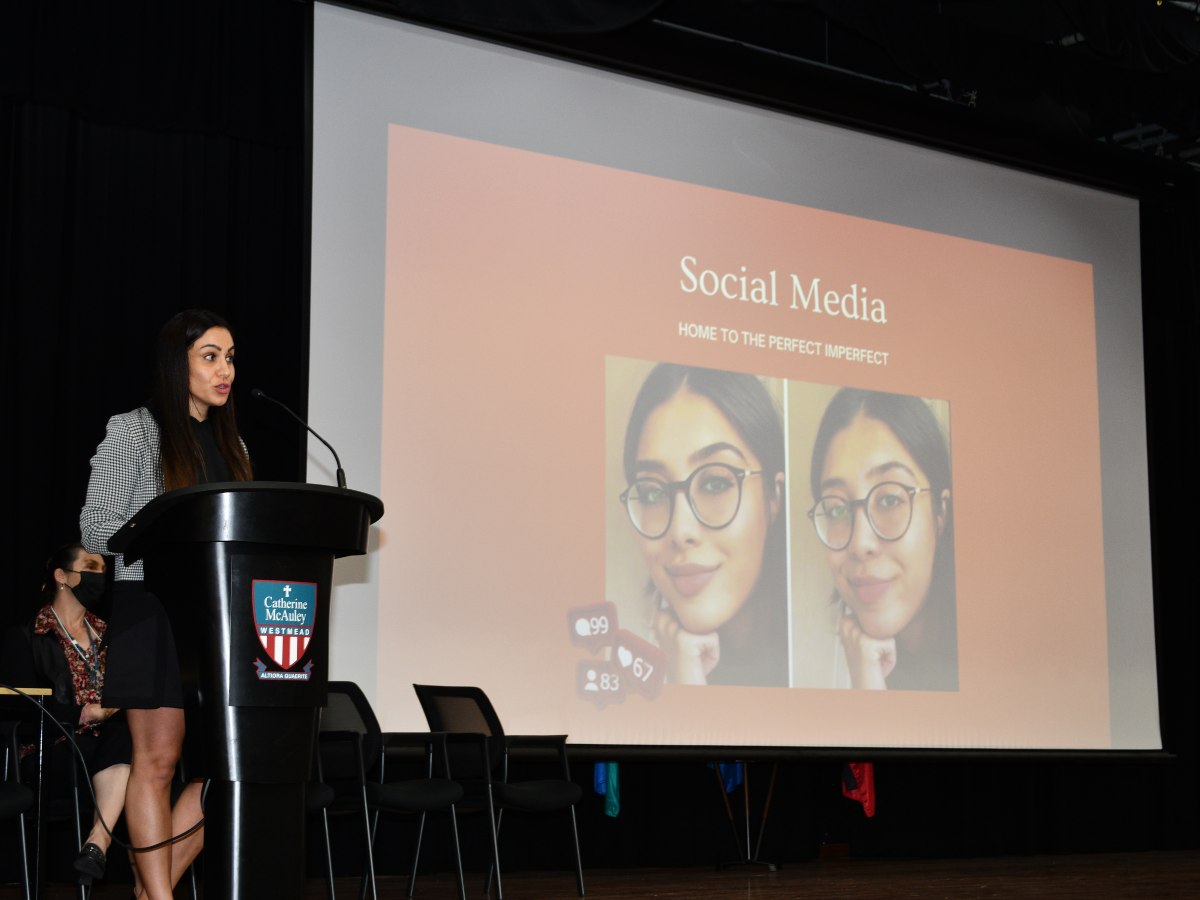 Social media was another topic Dr Mariam spoke to the Year 11 students about and she advised them to choose their mentors wisely. She compared Kendall Jenner, an American model, to Alyssa Carson, a 19 year old astronaut in training. Alyssa is the youngest person to graduate from the Advanced Space Academy and is on a mission to become the youngest person ever in space.

"Which of these two females is more well known and admired?" Dr Mariam asked. "But who really has made history? Who would you be inspired to be?" Dr Mariam urged students to "define success not by the numbers of followers you have, the luxury bags you own, the car you drive or the suburb you live in. Instead think about the legacy you will leave behind. Forget the Kardashians and the Kendall Jenners of this world and instead be inspired to be like the Alyssas".

Finally, Dr Mariam spoke about health and in particular the impact of the pandemic on mental health. She encouraged students to have a relationship with their GP and to discuss any concerns with them or even just visit them to have a chat. "Your GP will be your advocate", she said.

Dr Mariam Chaalan's speech was organised by Mrs Lowrencev, Religious Education and VET Entertainment Industry Teacher. Dr Mariam can be found on Instagram @ask.the.dr.