Catherine McAuley students enjoy a wide range of co-curricular opportunities designed to complement and extend their passions and talents, and appeal to a diversity of interests.
Students are encouraged to participate in areas of interest and their involvement and achievement is celebrated.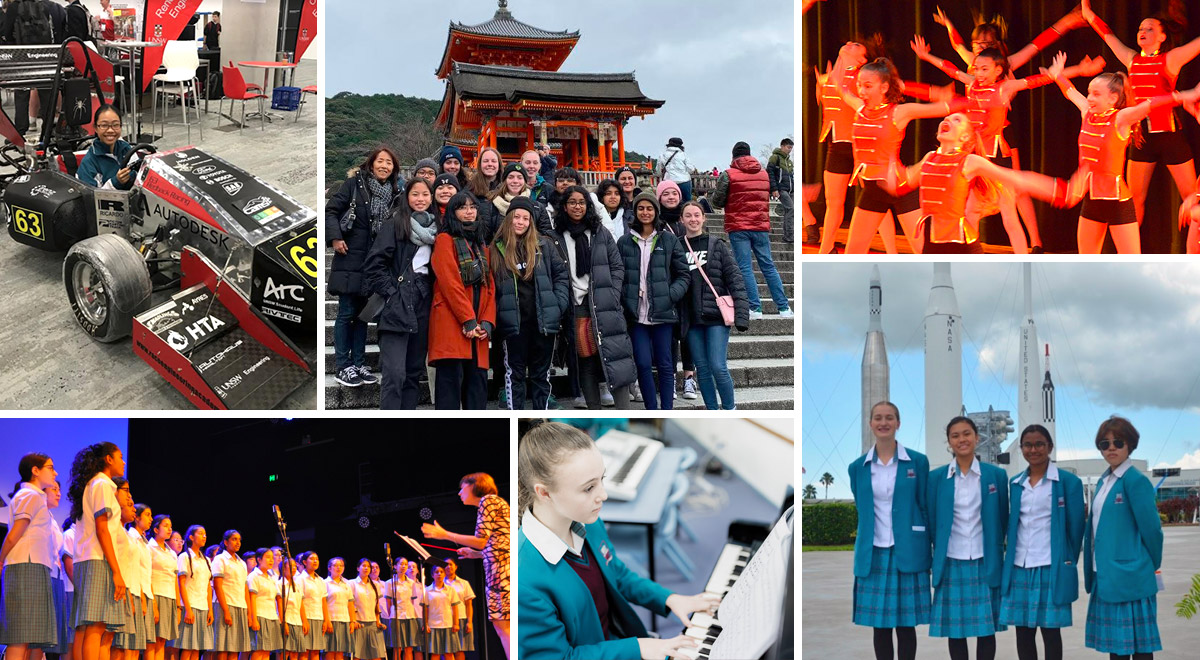 These activities include:
Academic competitions and challenges
Access to opportunities provided through Girls Alliance such as Space Camp
Australian Schools Space Design program
CAPTIVATE Performing Arts Ensemble
Dance troupes
Debating
Drama Club
Environment Group
History Club
History Mastermind
Hospitality
IT Group
Leadership Programs
Maths Lab
Mentoring primary school students
Mercy in Action Group (MAG)
Mock Trial
Music ensembles
(instrument and vocal tuition, choir, band, AMEB exams)
Overseas exchange
Philosophy
Public Speaking
Retreat and reflection programs
Social justice programs
STEM Club
Student Alliance Group
Student Media Team
Student Representative Council
Vinnies Van Group
Youth Forums.
Metro Minds STEAM Challenge is Sydney Metro's annual design-thinking competition for Year 7 to 10 students living near the metro rail alignment.
School and Representative Sport
Catherine McAuley students have opportunities to participate in inter-school, diocesan, regional, state and national competitions with school representative sport:
AFL
Touch football
Athletics
Basketball
Netball
Hockey
Soccer
Softball
Tennis
Cross Country
Volleyball
Water Polo
Dance
Fencing
Golf
Flag ball
Oztag
Frisbee
Cricket
Triathlon
Swimming