Situated on the land of the Burramatta people and founded by the Sisters of Mercy Parramatta, Catherine McAuley Westmead is a Catholic girls' school with a strong Mercy charism.
Located at Westmead, in close proximity to the central business district of Parramatta, there are currently 1200 students enrolled in the school, with over 350 of these in Years 11 and 12.
A Strong Tradition

Founded by the Mercy Sisters, Catherine McAuley Westmead has a strong Mercy charism.
The school began in 1966 as a Catholic secondary school for girls in Years 7 to 10 on the present site. Years 11 and 12 were introduced in 1966. Today it offers comprehensive education for girls from Years 7 to 12. The school operates within Catholic Education, Diocese of Parramatta. We pride ourselves on being authentic followers of the vision of the Venerable Catherine McAuley.
Catherine McAuley was born in Ireland in 1778 and knew hardship early in her life. After the death of her parents Catherine and her siblings relied on the charity of relatives for survival. Catherine was a courageous, compassionate woman whose early experiences shaped her life's work in caring for the disadvantaged. An inheritance enabled her to establish a centre to assist the poor of Dublin, known as the House of Mercy.
Her faith in the God of Mercy, her commitment to the Good News of Jesus Christ, led her to dedicate herself to serving the poor, sick and uneducated. Throughout her life she was deeply aware of the human suffering caused by social, economic and religious injustice.
Catherine's community at Callan in Ireland was invited by Cardinal Moran to work in Australia and the Sisters arrived in Parramatta in 1888.
When a new Catholic school for girls was opened at Westmead in 1966 under the charter of the Sisters of Mercy, it was a fitting tribute to name the school in honour of Catherine McAuley. The values of the Sisters of Mercy still guide the school and its community in the 21st century, as the school motto encourages students 'to strive for higher things'.
Principals of Catherine McAuley
Sister Mary Eugene Dobson rsm

1966
Sister Mary Anne Ryan rsm

1967 - 1973
Sister Mary Sophie McGrath rsm

1974 - 1977
Sister Edith Angel rsm

1978 - 1981
Mr Jan Jolley

1982 - 1984
Sister Barbara McDonough rsm

1984 - 1987
Mr Michael Keating

1988 - 1995
Mrs Hilary Johnston-Croke

1996 - 2005
Ms Margery Jackman

2005 - 2014
Ms Laetitia Richmond

2014 - 2019
Mrs Mary Refalo

2019 -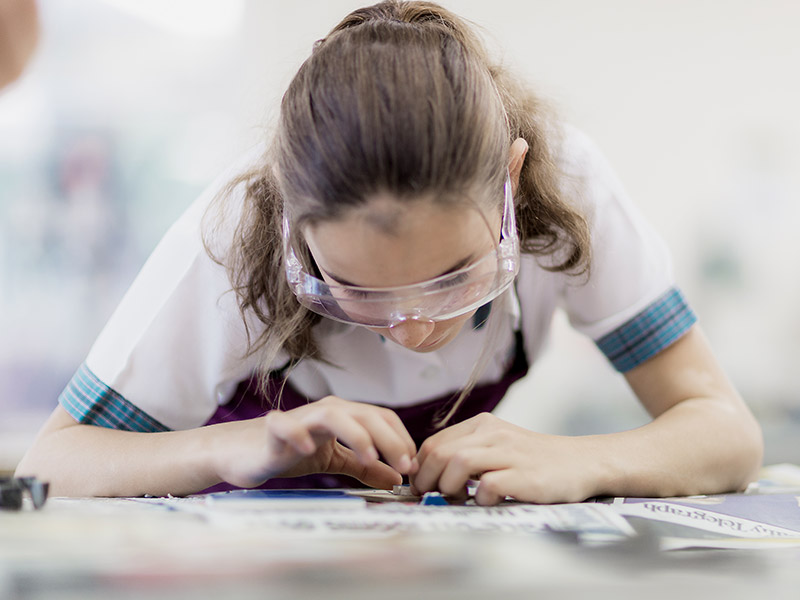 Innovative Learning and Teaching
Catherine McAuley is a vibrant, diverse and multicultural community with an expert, innovative and dedicated teaching staff. This allows for a broad curriculum, with flexible choices that cater for the wide range of student interests and abilities. We are a comprehensive school that is inclusive and equitable. Our approach to learning prioritises the skills required for young women to actively participate in a dynamic world as autonomous lifelong learners who are connected, adaptable, discerning and articulate. An extensive extra curricular program provides a holistic education and enables students to experience success and achieve excellence in a wide variety of areas.
Learning
Alumni