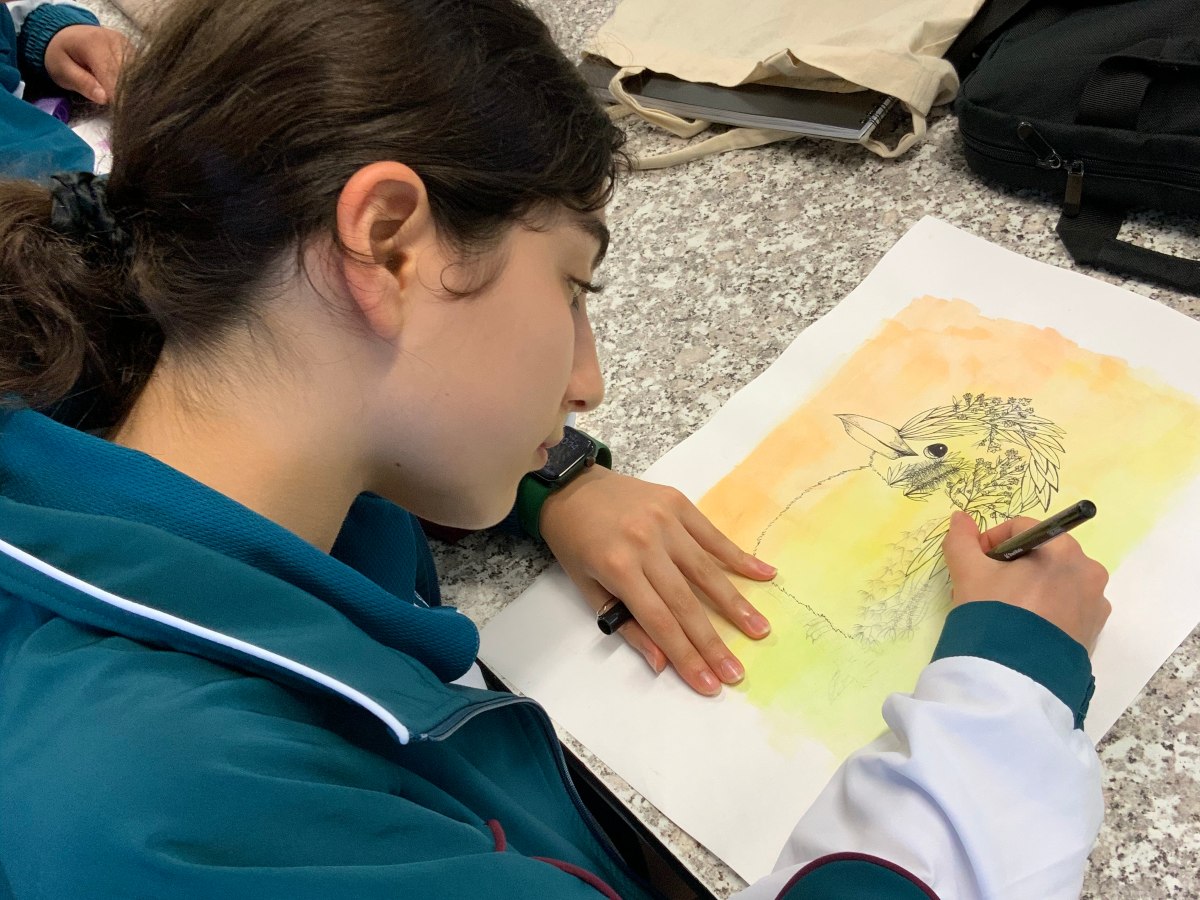 Year 7 Visual Arts students, in the second half of this term, have been gaining a deeper understanding of Aboriginal and Torres Strait Islander peoples' connection to country and identity.
As part of their learning the students have connected to the school's local area and environment with a focus on sustainability. The students have been exploring the eel as the spiritual emblem of Parramatta and the school's totem.

The deepening knowledge of Indigenous culture and perspective has also been strengthened by students learning about their focus artist Judy Watson, an artist with lineage from Waanyi country in Northwest Queensland. In addition, students have been examining Nathan Ferlazzo, an artist whose material practice has inspired their own artmaking in class. Students have been creating 2D artworks based on native Australian flora and fauna - which will be showcased as a collaborative project later this year.

Year 7 students Caitlin R. and Lucinda T. presented at the school assembly this week as they told the school community about the Year 7 Visual Arts students' work.