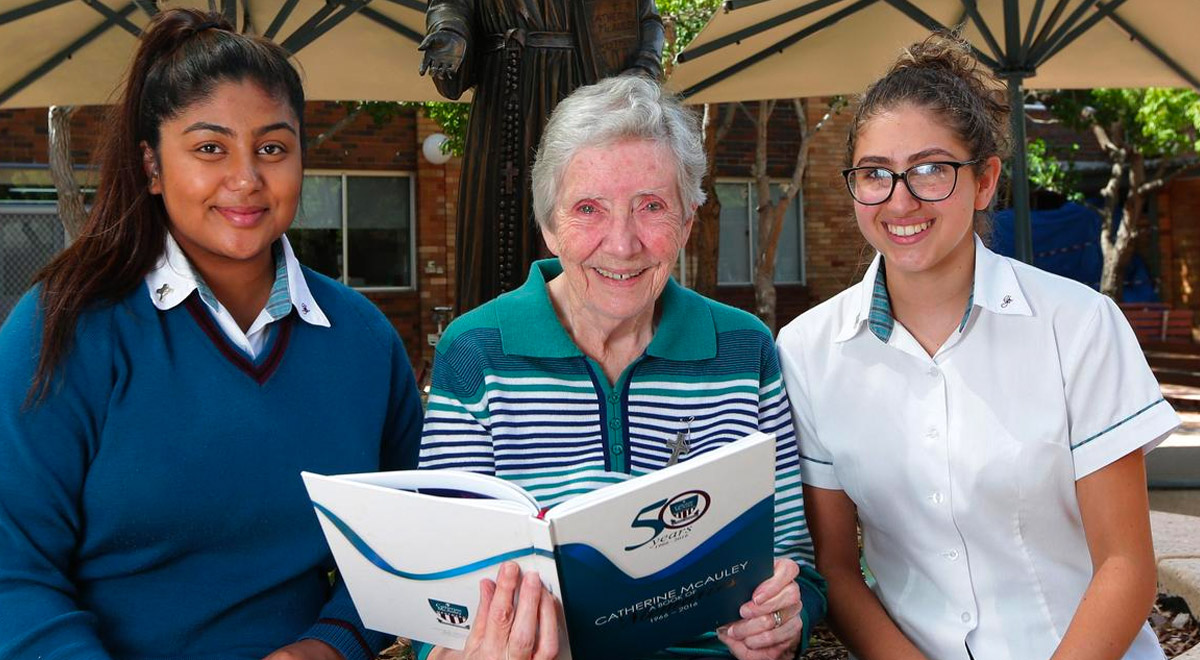 Sister Barbara McDonough with Catherine McAuley students Erika Serrano and Megan Barakat in 2017. Picture: Adam Ward
Catholic nun and teacher Sister Barbara McDonough has been awarded an Order of the Australia Medal for her service to education and the Church.
A Sister of Mercy since 1955 and science and religion teacher since 1963, Sister McDonough was the principal of Catherine McAuley at Westmead from 1984 to 1987 and in 2012 the high school honoured the former science teacher with the opening of the Sister Barbara McDonough Building.
A keen historian, she also published a book about the school's foundations to mark its 50th anniversary in 2017.
In 2011, the naming honour was bestowed upon her when Our Lady of Mercy College (OLMC) Parramatta opened the Barbara McDonough Student Centre and Pastoral Facilities block.
---
Read the full online article from the Daily Telegraph