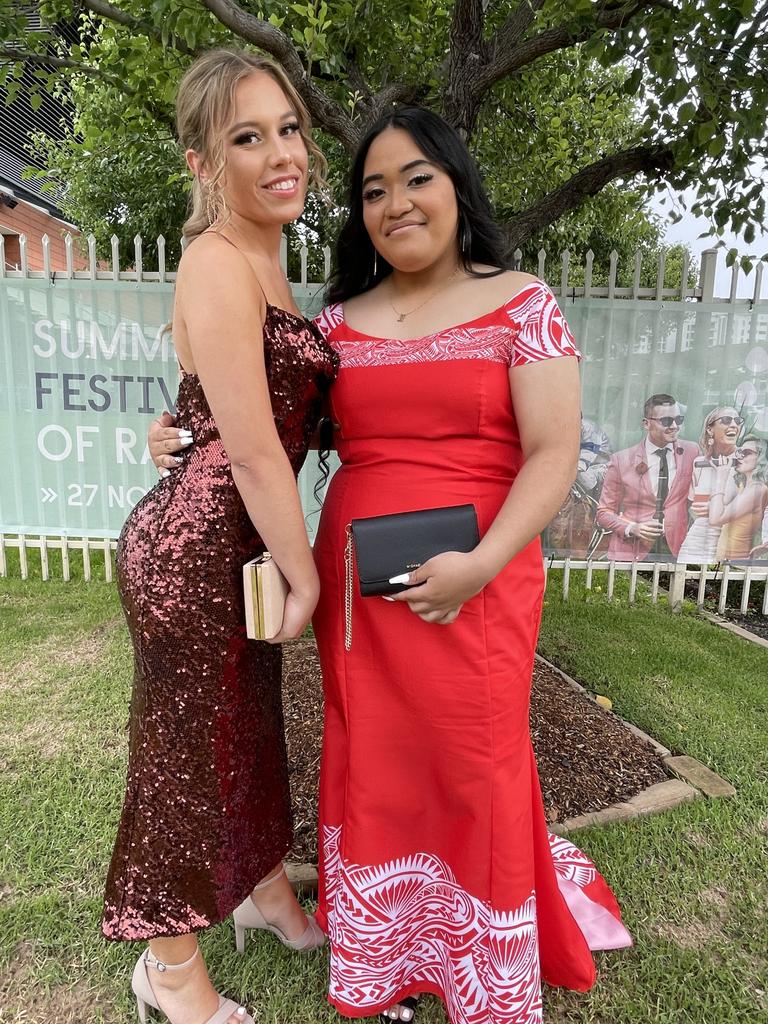 Sofia Buric and Lavinia Pahulu.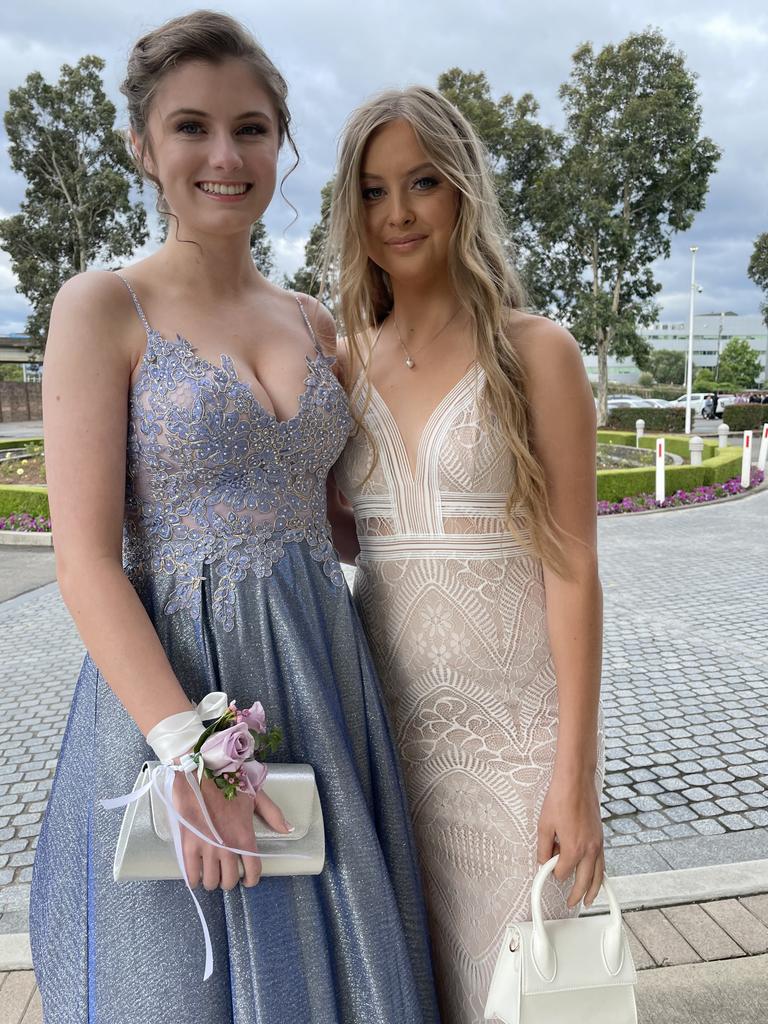 Sophie Obreza and Jackie Hopley.
It's used to hosting glamorous events when punters and fashionistas flock there and it was no exception when a western Sydney high school held its formal at Rosehill Gardens.
Graduates from Catherine McAuley Westmead were not quite going to the races but they laid on the glamour when they headed to Rosehill Gardens for their Year 12 formal on Friday night.
After stepping out of limousines, students dodged the rain and sashayed into the local landmark with a kaleidoscope of gowns on show.
Catherine McAuley Westmead: Photos from class of 2021's school formal at Rosehill Gardens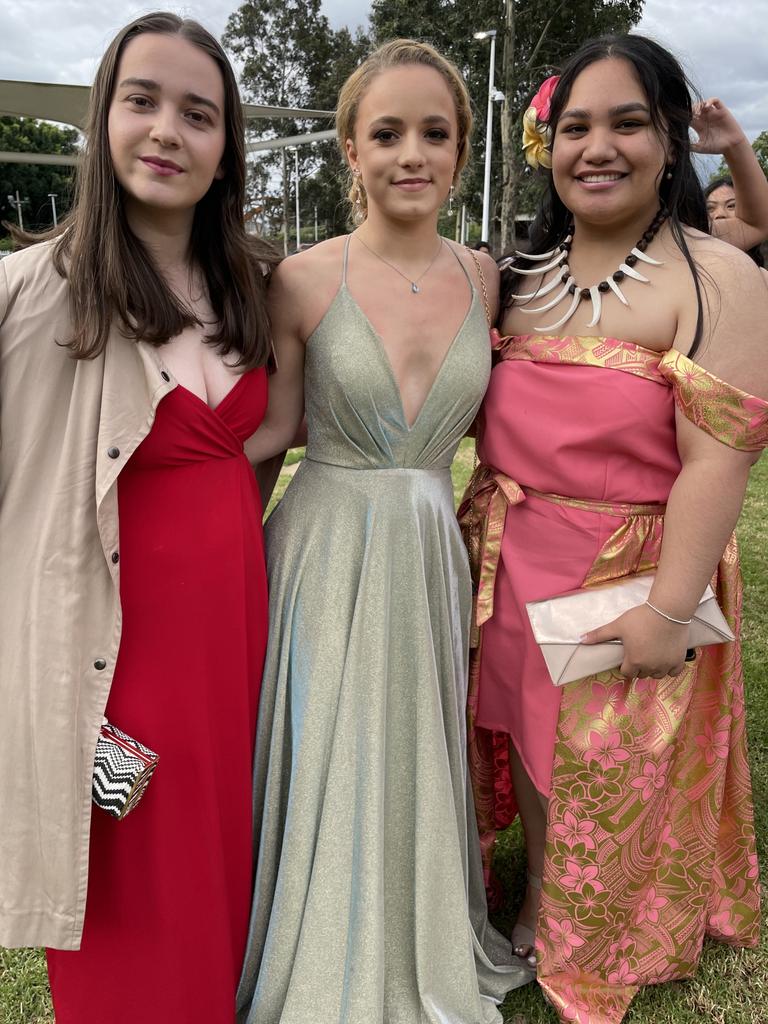 Julia Trueman, Jade Perry and Sesilia Veamatahau.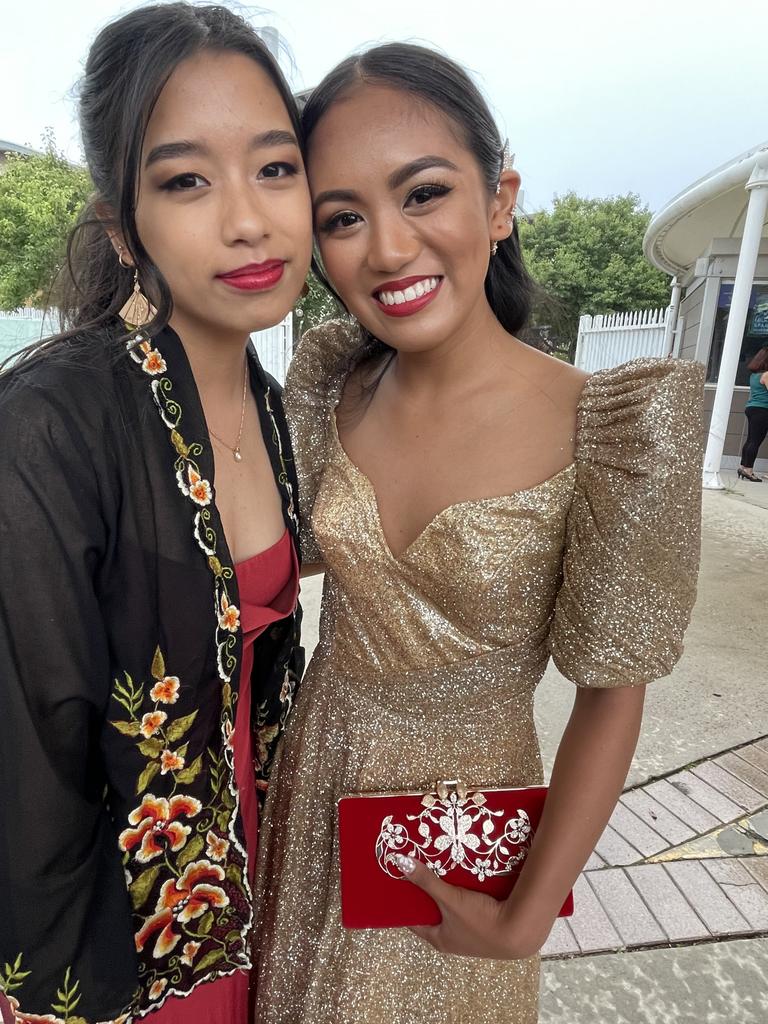 Sara Santa Maria and Azeerayh Mostoles.