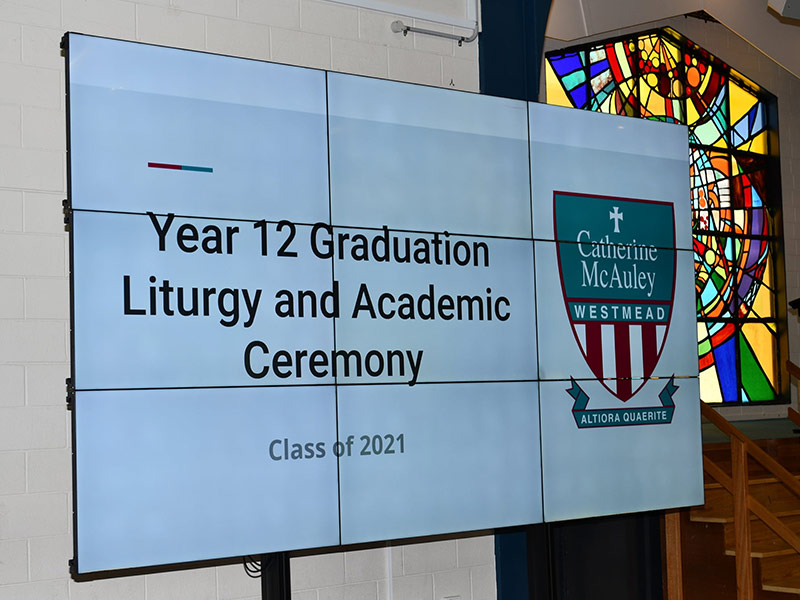 From booking hair and make-up appointments, to finding the perfect dress, the pressure is on for the Year 12 students at Catherine McAuley Westmead to plan for their end-of-year celebrations after the State Government finally gave the green light for all to proceed.
All HSC students will now be able to attend their Year 12 formal, dinner, or graduation, regardless of their vaccination status following an exemption granted by Health Minister Brad Hazzard.
For students, it's a huge relief after an extremely stressful year and experiencing an unprecedented number of disruptions due to the COVID-19 pandemic.
Students from Catherine McAuley Westmead, Aimee Hassett and Akansha Negi, said it's a huge relief that celebrations will go ahead for everyone as planned.
"Everyone is so excited to get dressed up and come together to celebrate; we've missed so many of Year 12's rite-of-passage activities, so it's great we can still go ahead with this celebration"
- Mrs Hassett
"It's so great that we'll be able to come together and celebrate our resilience and just to say 'yay we did it!'", Ms Neghi added.
With exams now out of the way, local shops say the rush is well and truly on to prepare for the special occasion
Clarita Sleiman, who runs Parramatta formalwear shop Clapetra Boutique alongside her mother and sister, said it's great to have customers back in store after a difficult few years, but there are still a few challenges ahead.
COVID has had a detrimental impact on the business, it's been tough
- Clarita Sleiman
"A lot of people have put off buying things not knowing if their event would go ahead and a lot of people are buying shorter, less expensive dresses to save money."
"Things are definitely crazy now as everyone is trying to find something last minute, but it unfortunately doesn't make up for the lost months. In saying that, we are hopeful for the future and staying positive for what next year will bring"
Ms Sleiman said in style this season is simple bold colours, with people moving away from traditional beaded gowns.
School formals wills till be required to abide by the health advice and public health requirements of the venue.