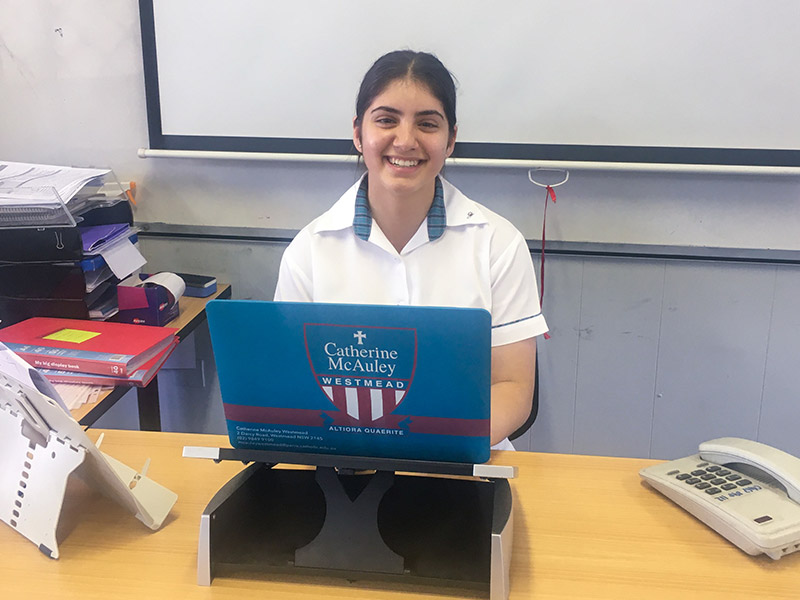 Annabelle has been inspired by her family to pursue a career in business
Catherine McAuley Westmead HSC student Annabelle Abdel-Ahad has been named a finalist for the prestigious Vocational Education and Training in Schools Student of the Year Award for the regional NSW Training Awards (Western Sydney and Blue Mountains).
The Seven Hills resident credits her promotion in her part-time job at Bing Lee to putting what she has learned through her Business Services course to work.
Annabelle and her family are super proud of the achievement and the strong skills she is developing through her studies. The whole family, including her two older sisters, are in business too.
"I've learnt so much and developed so many different skills through my business services class," Annabelle said. "Everything relates to the real world and it's been really great applying so many of those skills to the admin work I've been doing at Bing Lee."
"Whether it's organisational skills or leadership or simply better understanding how a business functions, it's really awesome knowing the skills I'm learning in this course will help me throughout my life, regardless of what career I end up in."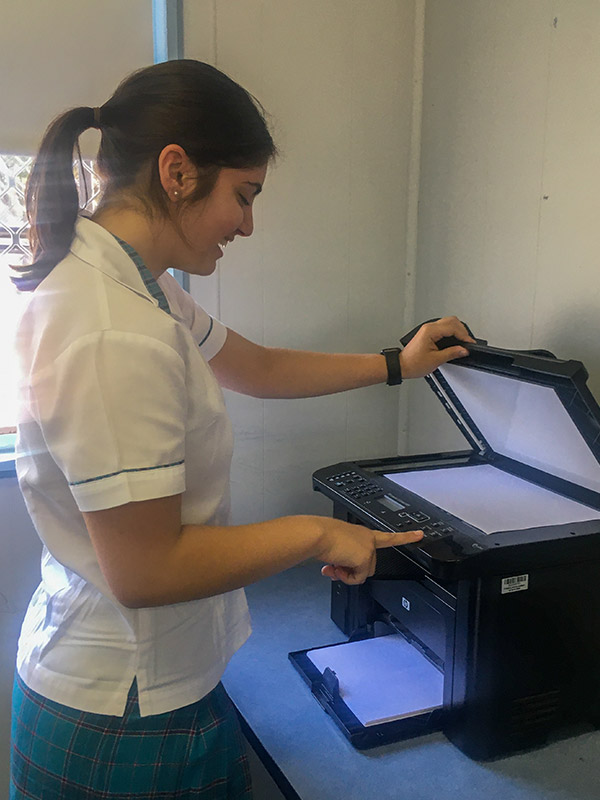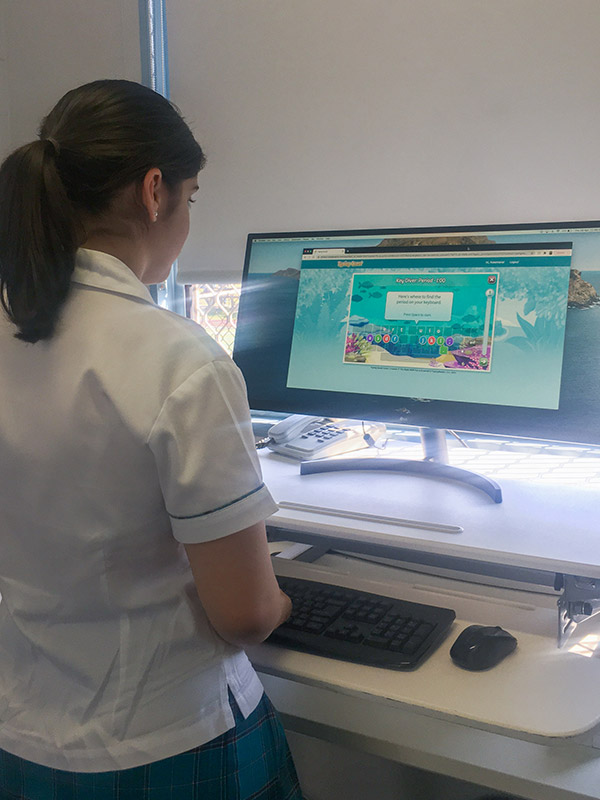 Annabelle has used skills developed in her VET course to excel in her part-time work at Bing Lee
Teacher Taryn Grima agrees that the skills that Annabelle is learning will be applicable to every part of her life. Annabelle consistently demonstrates exemplary skills in Business, through the completion of administrative tasks in the school's simulated office, her collaboration and communication with others and time management and organisation.
"Annabelle is setting such a great example for her peers," Taryn said. "She's demonstrating perfectly how to combine a traditional HSC pathway with a strong VET qualification."
"I've had the benefit of not only being a VET Teacher but also looking at this through the lens of a former HR and hiring manager and what really stands out for me with Annabelle is that she's about to leave school with such an advantage. She'll have her HSC as well as a qualification and I can really recognise how valuable a candidate that makes her."
Annabelle is committed and passionate about her qualification and industry, demonstrates outstanding skills in a wide range of settings, and continues to go above and beyond - in class, at school, and at work. Her focus, inspiring leadership and her professionalism are just some of the qualities that make Annabelle an outstanding ambassador for studying a VET (Vocational Education and Training) course at school.
Annabelle is an active member of her school community too, including as part of the Student Representative Council. Catherine McAuley Westmead is very proud of this business-like young leader.
Annabelle is one of five Catholic Education Diocese of Parramatta (CEDP) students nominated in the regional finals of the NSW Training Awards. They are joined by Teacher of the Year nominee Michael Kelly. CEDP is a leader in the area of skills-based learning and is a State Finalist in the Small Provider of the Year Award.